Topic: Jeff Yarbro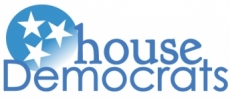 Nashville, TN – Leaders of Tennessee's legislative delegation today praised the plan presented by Tennessee Governor Bill Haslam to combat the state's opioid crisis. The proposal features a three-pronged approach that focuses on prevention, treatment and law enforcement.
Democratic leaders today said the plan is a step in the right direction, but add the most effective thing Tennessee lawmakers can do to combat the crisis is to pass Medicaid expansion in the state.
«Read the rest of this article»

Nashville, TN – Democrats in the Tennessee General Assembly released today a list of 10 proposals to combat gun violence in Tennessee in an email blast to supporters around the state.
"Inaction is no longer an option," state Representative G.A. Hardaway said. "Moments of silence may demonstrate respect of lives lost, but we can truly honor the deaths of our loved ones, when we follow-up by enacting common sense laws to prevent more tragic killings of innocents."
«Read the rest of this article»
"Today will be remembered with tears of joy" in Tennessee

Nashville, TN – Members of the Senate Democratic Caucus released the following statements on today's historic ruling in favor of marriage equality in all 50 states.
"I want to congratulate all of the couples in Tennessee who have waited so long for this day, when their state can recognize the love they share," Senate Minority Leader Lee Harris said. "I want to congratulate all the people who can now look forward to a wedding day right here in their home state, and I want to congratulate the plaintiffs from Tennessee who worked so hard for this historic day. «Read the rest of this article»

Nashville, TN – A report released by the Secretary of State's office touting Tennessee's economic recovery leaves out the prosperity of half the population.
"We also learned last week that Tennessee is ranked 42nd for women in poverty, and 41st for work and family balance," state Senator Sara Kyle said. "We can't say our economy is improving when so many women are left out of our prosperity."
«Read the rest of this article»