Topic: John Ray Clemmons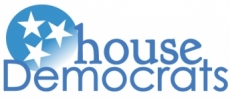 Nashville, TN – The Tennessee House Democratic Caucus yesterday called for the resignation of Candace McQueen, the state Commissioner of Education.
The move comes in the wake of problems administering the statewide testing system known as TN Ready.
The on-line tests experienced connectivity problems Tuesday across the state, followed by apparently different connection problems Wednesday. Education officials said on Twitter that Wednesday's issues may have been attributable to a cyber "attack".
«Read the rest of this article»
New bill will make it explicitly clear that fundraising on state-ownded property is illegal.

Nashville, TN – Tennessee Governor Bill Haslam hosted yet another private political fundraiser for a Republican candidate at the Executive Residence on Monday.  Following the event for Senator Marco Rubio, Democrats again raise questions about the legality of Haslam's political fundraising activity on state-owned property.
«Read the rest of this article»

Nashville, TN – Senator Lee Harris and Representative John Ray Clemmons today called on Tennessee Governor Bill Haslam to account for any state tax dollars he is using to host Representative Diane Black's July 21st, political fundraiser at the Governor's residence and return those funds to the taxpayers.
«Read the rest of this article»

Nashville, TN – Democrats in the Tennessee General Assembly released today a list of 10 proposals to combat gun violence in Tennessee in an email blast to supporters around the state.
"Inaction is no longer an option," state Representative G.A. Hardaway said. "Moments of silence may demonstrate respect of lives lost, but we can truly honor the deaths of our loved ones, when we follow-up by enacting common sense laws to prevent more tragic killings of innocents."
«Read the rest of this article»
Tennessee Representative Joe Pitts
"Say Dyslexia" bill to be heard in the House and Senate committees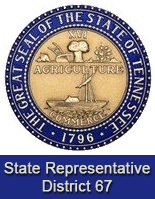 Nashville, TN – Several bills sponsored by Tennessee Representative Joe Pitts (D-Clarksville) moved along in committees last week. This is a general update on the bills and events on the Hill from last week.
House Bill 1513/Senate Bill 1658 (Senator Jim Tracy, R-Shelbyville) is a proposal from the Tennessee Sheriff's Association to allow county governments to give to retiring full time deputies their service weapon (pistol) that was carried in the line of duty. This legislation has passed both the House and Senate and is on its way to the Governor.
«Read the rest of this article»
Panel to include festival organizers, Tennessee city leaders

Nashville, TN – Senate Minority Leader Lee Harris and State Representative John Ray Clemmons will host a roundtable discussion on gun legislation and possible impacts on local economies at 9:00am August 13th in the legislative library in the state Capitol. «Read the rest of this article»