Topic: Landfills

Nashville, TN – Most customers who visit local Christmas tree farms in the coming weeks won't notice, but growers without irrigation this summer saw significant losses in seedlings planted over the 2011-12 fall and winter.
According to Kyle Holmberg, marketing specialist with the Tennessee Department of Agriculture, some growers reported new seedling losses up to 80 percent. Losses of mature trees ran between 10 and 20 percent in areas subjected to significant drought combined with excessive heat.
«Read the rest of this article»
Written by  Dr. Tony Phillips
Science at NASA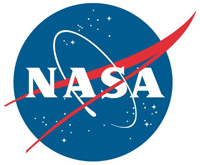 Washington, D.C. – Anyone who's ever seen a noctilucent cloud or "NLC" would agree: They look alien. The electric-blue ripples and pale tendrils of NLCs reaching across the night sky resemble something from another world.
Researchers say that's not far off. A key ingredient for the mysterious clouds comes from outer space.
"We've detected bits of 'meteor smoke' imbedded in noctilucent clouds," reports James Russell of Hampton University, principal investigator of NASA's AIM mission to study the phenomenon. "This discovery supports the theory that meteor dust is the nucleating agent around which NLCs form."
«Read the rest of this article»
$2.8 Million in Waste Tire Recycling Grants Awarded
Grants Support Diversion of Waste Tires from Landfills
Nashville, TN – Tennessee Governor Bill Haslam and Environment and Conservation Commissioner Bob Martineau  announced 41 grants to help Tennessee communities recycle tires and keep them out of landfills.
The waste tire recycling grants total more than $2.8 million in fiscal year 2013-14, and the grants are supported from the Solid Waste Management Fund, which receives revenue from a pre-disposal fee on the purchase of new tires. Montgomery County (Stewart/Houston) received $296,632. «Read the rest of this article»
Guidance for Outdoor Wooden Structures
Decks • Playgrounds • Picnic Tables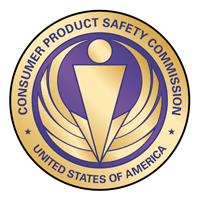 Washington, D.C. – What is CCA-treated wood? If your residential wood structure was built before 2004 and is not made of cedar or redwood, it was most likely constructed with wood pressure-treated with Chromated Copper Arsenate (CCA).
CCA is a chemical preservative comprised of arsenic, chromium, and copper. First produced decades ago, it was a major source of treated-wood for decks, playgrounds, and other outdoor residential structures until 2004.
«Read the rest of this article»
Ranks first among all legislators in Tennessee Conservation Voters annual scorecard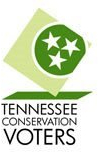 Nashville – Senator Beverly Marrero of Memphis drew high marks Friday for her stewardship of the environment, receiving the highest ranking of any legislator on the Tennessee Conservation Voters' annual scorecard.
"None of us are surprised to see Senator Marrero perched atop the scorecard for the General Assembly," TCV executive director Chris Ford said. "Her voice is strong, and her door is always open to us. Be it advocating against nuclear waste or for clean water, this lady means business when it comes to our health and Tennessee way of life. «Read the rest of this article»