Ranks first among all legislators in Tennessee Conservation Voters annual scorecard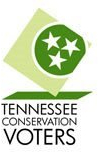 Nashville – Senator Beverly Marrero of Memphis drew high marks Friday for her stewardship of the environment, receiving the highest ranking of any legislator on the Tennessee Conservation Voters' annual scorecard.
"None of us are surprised to see Senator Marrero perched atop the scorecard for the General Assembly," TCV executive director Chris Ford said. "Her voice is strong, and her door is always open to us. Be it advocating against nuclear waste or for clean water, this lady means business when it comes to our health and Tennessee way of life.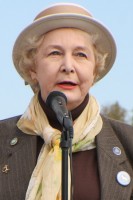 Senator Marrero was particularly proud of her fight against a bill that would have rolled back restrictions on selenium in Tennessee's water. The bill eventually was struck down by a vote in the House.
"This bill would have handcuffed Tennessee to the relaxed environmental regulations set by the EPA under the previous presidential administration," she said.
"The selenium standard established in 2004 was based on unsound research and should not serve as a guideline for Tennesseans who care about their water quality."
TCV evaluated all House and Senate members for their action on bills that affect the environment and awarded or subtracted points accordingly. Senator Marrero scored 11 points – more than anyone else in the House or Senate.
Other action that won Senator Marrero points with TCV:
A measure to specify that landfills cannot receive nuclear or radioactive materials – which Senator Marrero will continue to push for when the legislature reconvenes.
Opposition to a bill allowing gun carry permit holders to take handguns into parks and other similar public places.
A bottle bill to reduce litter and encourage recycling.
Tighter rules for the disposal of coal ash, like that which was spilled at a TVA plant last year, affecting 300 acres in Roane County and going into the Emory River.
A bill setting minimum energy efficiency requirements for specified appliances.
A requirement that environmental interests have more equitable representation on air, water and solid waste quality control boards.
About Tennessee Conservation Voters
Tennessee Conservation Voters is a statewide non-partisan, non-profit organization that works to protect Tennessee's environment and preserve the state's natural resources through legislative advocacy.
About Senator Beverly Marrero
Senator Beverly Marrero represents portions of Memphis. Contact her at sen.beverly.marrero@capitol.tn.gov or (615) 741-9128 or 312 War Memorial Building, Nashville, TN 37243-0028.