Topic: EPA

Silver Spring, MD – The U.S. Environmental Protection Agency (EPA), U.S. Food and Drug Administration (FDA), and U.S. Department of Agriculture (USDA) announced the renewal of the joint agency formal agreement including the Winning on Reducing Food Waste Initiative.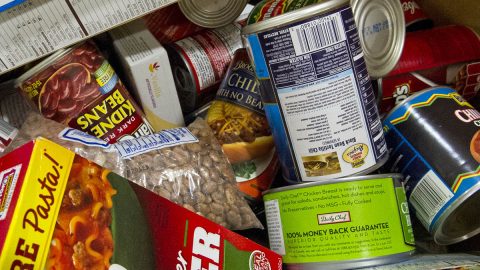 «Read the rest of this article»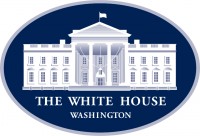 Washington, D.C. – "Under immense pressure by the media and other Democratic operatives, at a time when nearly all global leaders were using the pandemic as an excuse to seize greater control, Donald Trump did not," Mollie Hemingway writes in The Federalist.

"Whether it's not seizing power at a time nearly all other executives have, not launching wars in the manner of his predecessors, or not ignoring the campaign promises he made, some of President Donald Trump's greatest accomplishments are what he hasn't done."
«Read the rest of this article»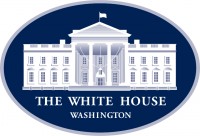 Washington, D.C. – Before visiting Ohio today, August 6th, 2020, President Donald Trump just signed an executive order to expand "Made in America" production, bring manufacturing jobs back to the United States, and ensure that our citizens have access to the life-saving medicines they need.

These actions come at a crucial time "as we fight this battle against the invisible enemy from China," White House Director of Trade & Manufacturing Policy Peter Navarro says.
«Read the rest of this article»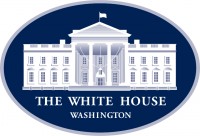 Washington, D.C. – PRESIDENT DONALD TRUMP: Hello, everybody. (Applause.) Thank you. Thank you very much, everybody. Please. That's a nice crowd on a nice, cool day. (Laughter.) It's beautiful, though. Might be hot, but it's beautiful.
We're here today to celebrate and expand our historic campaign to rescue American workers from job-killing regulations. Before I came into office, American workers were smothered by a merciless avalanche of wasteful and expensive and intrusive federal regulation.
«Read the rest of this article»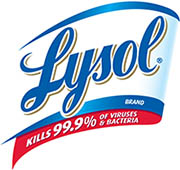 Parsippany, NJ – The U. S. Environmental Protection Agency (EPA) has announced the approval of using Lysol Disinfectant Spray to protect against SARS-CoV-2, the virus that causes COVID-19 Coronavirus. Manufactured by RB (Reckitt Benckiser), Lysol Disinfectant Spray was also reviewed in a peer-reviewed study of its effectiveness against SARS-CoV-2, which was published in the American Journal of Infection Control (AJIC).
Lysol Disinfectant Spray (EPA Reg No. 777-99) and Lysol Disinfectant Max Cover Mist (EPA Reg No. 777-127) are the first disinfectant products approved by the EPA to be effective against SARS-CoV-2.
«Read the rest of this article»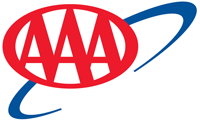 Nashville, TN – After breaking a ten week decline last week, Tennessee gas prices continue to inch higher. The Tennessee Gas Price average is now $1.63 which is only a two cent increase over last week and three cents higher than one month ago.
To keep things in perspective, Tennesseans are still experiencing gas prices that are 92 cents cheaper compared to this time last year.
«Read the rest of this article»
«Read the rest of this article»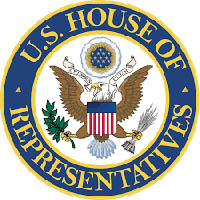 Washington, D.C. – Today, Thursday, January 23rd, 2020 the U.S. Environmental Protection Agency (EPA) unveiled the Navigable Waters Protection Rule, replacing the Obama-era Waters of the U.S. (WOTUS) rule and ending years of confusion, litigation, and federal overreach impacting farmers in Tennessee and across our Nation.
Representative Mark Green said, "This is one more instance of promises made, promises kept by President Donald Trump. This President has been working tirelessly to roll back red tape in Washington, and the EPA's action to replace the egregious WOTUS rule puts Tennessee back in charge of our land and water resources."
«Read the rest of this article»
Tennessee review shows Clarksville's Water Supply is Safe, Reliable
Clarksville, TN – A perfect score was earned by Clarksville's water system on its sanitary survey evaluation by the State of Tennessee.
The survey, conducted by the Tennessee Department of Environment and Conservation, Division of Water Resources, is the product of an unannounced onsite review by a survey team, which evaluates and inspects every facet of the water system and ensures the City of Clarksville is delivering safe and reliable drinking water to the public.
«Read the rest of this article»
AAA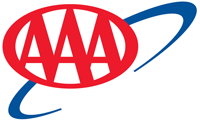 Orlando, FL – As freezing temperatures plague much of the country, electric vehicle owners may experience a decrease in driving range, compounded by the use of the vehicle's interior climate control.
New research from AAA reveals that when the mercury dips to 20°F and the HVAC system is used to heat the inside of the vehicle, the average driving range is decreased by 41 percent. This means for every 100 miles of combined urban/highway driving, the range at 20°F would be reduced to 59 miles.
«Read the rest of this article»