High school seniors in the three regions will win bonds up to $2,000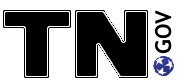 Nashville – It's time for money-savvy high school seniors to put on their thinking caps. The Securities Division of Tennessee's Department of Commerce and Insurance is seeking entries for its annual essay contest.
Tennessee 12th-graders who enter are to write a 1,500-word essay on the topic "What is your definition of financial wealth, and how do you plan to achieve it?" There will be two winners selected from the state's eastern, middle and western regions. First-place winners will receive a $2,000 savings bond; second-place winners will be awarded a $1,000 savings bond.
December 4, 2009, is the deadline for entries. Securities Division representatives will present the certificates during the winners' schools' senior awards programs at the end of the 2010 school year. The savings bonds will be mailed to the winners.
Contest rules are posted on the Securities Division website at http://www.tn.gov/commerce/securities/essayrules.shtml. Students or school representatives who have questions should contact Patsy Holt at 800-863-9117, 615-253-8722 or Securities.5@tn.gov.
Through enforcement of the Tennessee Securities Act of 1980 to maintain the integrity of the securities market, the Securities Division promotes investor education and the prevention of fraud in the securities industry. The Department of Commerce and Insurance works to protect consumers while ensuring fair competition for industries and professionals who do business in Tennessee. www.tn.gov/commerce/