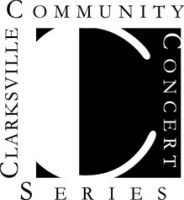 On a frigid Tuesday morning last January, Gabriela Montero sat down at a Steinway to give a brief, outdoor performance. Joining her on the steps of the U.S. Capitol in Washington, D.C., were musical luminaries such as Yo-Yo Ma, Itzhak Perlman and Anthony McGill.
It was bitterly cold outside, as millions of people watched the trembling masters perform John William's score "Air and Simple Gifts." A few minutes after the applause abated that sunny day, Barack Obama formally took the oath of office as president of the United States.
Montero, a key participant in that historic inaugural ceremony, is bringing her musical talents to a warmer venue this week – the Austin Peay State University Concert Hall in the Music/Mass Communication Building. She takes the stage at 7:30 p.m., Thursday, Oct. 8, as part of the Clarksville Community Concert Series.
Montero's performance is the second in a series of five outstanding concerts coming to town thanks to the Clarksville Community Concert Association. The CCCA is a nonprofit organization dedicated to presenting musical performances of high merit to Clarksville-Montgomery County. The CCCA is partially funded by the APSU Center of Excellence for the Creative Arts.
Montero, a Venezuela native, has earned an esteemed reputation in the world of classical music over the years. The first portion of the show will consist of her performing pieces by Johannes Brahms and Alberto Ginastera. After a brief intermission, she will enthrall the audience with her notorious improvisational skills. According to her Web site, www.gabrielamontero.com, the pianist "often invites her audience to participate in asking for a melody for improvisations. They ask for themes from a Mozart symphony to 'Star Wars.'" Audience members should be prepared to sing the theme if she does not know it.
"Because improvisation is such a huge part of who I am," Montero said, "it is the most natural and spontaneous way I can express myself. I have been improvising since my hands first touched the keyboard, but for many years I kept this aspect of my playing secret."
Her "secret" talent will be exposed on Thursday, and tickets to the performance are free for APSU students, $12 for all other students and $25 for everyone else.
Information about the concert series is available online at www.clarksvillemusic.org.