Topic: Tennessee Legislature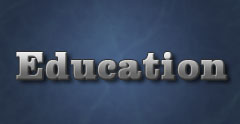 Clarksville, TN – In 2014, the Tennessee Legislature passed a law that cursive writing had to be taught in public schools. The sequence of events leading up to this and the political influences that had caused cursive writing to be almost a lost art reveal the trends not only in education but in society itself.
Cursive writing is also called longhand, script, handwriting, looped writing, joined-up writing, joint writing, or running writing. This style of penmanship handwriting where letters or symbols are conjoined in a flowing manner. The original purpose of this type of writing was to make the process faster.
«Read the rest of this article»


Clarksville TN – Tennessee State Senator Mark Green launched his new website Friday, modernizing it's look and adding several new features to provide a more constituent friendly site.
"We will provide updates often. This site will give the constituents a new and easier way to hear from me," said Senator Green.
«Read the rest of this article»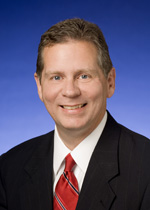 Clarksville, TN – Tennessee State Representative Joe Pitts provides Clarksville Online periodic updates and newsletters from his 67th District Legislative office.  This is his latest submission:
January brings an opportunity to make, and break resolutions, and think about filing your federal income tax return.  Before you stop reading here please let me bring to your attention an opportunity to put more cash in your pocket as you complete your tax return.
It is called an Earned Income Tax Credit (EITC) and for certain wage earners between the ages of twenty five to sixty five, earning less than $43,000 with three children in the family, you could qualify for this credit and increase your refund by hundreds and maybe thousands of dollars. «Read the rest of this article»


Clarksville, TN –  Tennessee State Senator Mark Green, physician and small business owner, endorsed today Republican State Senator Jim Tracy for Congress in the fourth congressional district.
"As a small business owner, Jim understands what it's like to meet a payroll and make a balanced budget.  With his experience in the Tennessee Legislature tied in with his business background and experience, Jim is exactly what both Washington and Tennessee need to drive the economic engine, put Tennesseans back to work and cut the government wasteful spending," said Senator Green. «Read the rest of this article»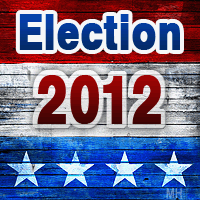 Clarksville, TN – District 74 State Representative John Tidwell makes the first impression of a "good old country boy" who just climbed out of the combine to greet you.   Once you get him started, he's like your country neighbor talking about the crops and the livestock, he's probably not going to stop talking until you tell him you've got to get home for dinner, but make no mistake, he's just as comfortable roaming the halls of the Tennessee Legislature as he is leaning against the fencepost "shooting the breeze."
Tidwell was a guest on "Clarksville in Review" this weekend on WJZM 1400am with host Hank Bonecutter, on the heals of last Thursday's primary where Lauri Day defeated Nick Steward for the republican nomination.
«Read the rest of this article»
Our current Governor Bill Haslam has suggested that an improvement in schools would be to increase the number of students in the classrooms of the "best" teachers and pay those people more money; in addition, he'd like to decrease the number of teachers to save money.
Hello!
Let's look at this scenario in daylight and see how it might play out. «Read the rest of this article»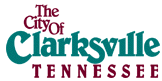 In the latest of what's expected will be more resignations surrounding a controversial state law governing conflict of interest, local attorney Larry Rocconi Jr has submitted his resignation to Clarksville Mayor Kim McMillan.  Rocconi serviced on the Public Building Authority, Regional Planning Commission and Clarksville/Montgomery County Sports Authority.  He was appointed to the Planning Commission by McMillan, but was already serving on the other boards when McMillan took office. «Read the rest of this article»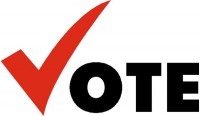 Montgomery County, TN – It is time once again to redraw the lines that determine the makeup of  Tennessee's legislative districts, and on top of the already "contentious" state of affairs in the Tennessee Legislature, this promises to be a process to watch. The redistricting could also alter the makeup of Montgomery County, giving one local city councilman cause to "explore" the possibility of running for state office.
Republicans took control of the Legislature and the Governor's office last year, and now possess the power to draw the legislative districts, a procedure that's done every 10 years. Each district can only have 65,000 voters and the lines locally could give Montgomery County a third representative. «Read the rest of this article»
Apparently, lawmakers from the heartland of Tennessee are seeing something much more menacing than I see with illegal immigrants in the state.
It seems senators from Shelbyville and Murfreesboro find their districts overrun by illegal immigrants. The pair along with some other harsh-toned wags in the state legislature are focusing much of their efforts in this session on stemming the whelming tide of illegal immigrants.
I remember a commercial from one of those senators in his failed U.S. House primary campaign where he said simply, "If we don't stop them, they'll just keep on coming." I kept wondering about that all during the campaign. Was it that big of a problem and I just wasn't aware of it? Obviously, it didn't strike a cord with the voters in that Congressional district either. «Read the rest of this article»
One senator charges that her colleagues are taking care of trees, animals, car dealerships this year, but not senior citizens


NASHVILLE, TN – Legislation that would give seniors a Cabinet-level voice in Tennessee government failed by one vote in a Senate Committee on Tuesday, likely killing the effort to create a Department on Aging for the year and leaving services for older residents scattered throughout nearly two dozen agencies. «Read the rest of this article»