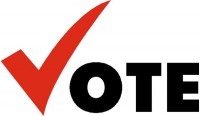 Montgomery County, TN – It is time once again to redraw the lines that determine the makeup of  Tennessee's legislative districts, and on top of the already "contentious" state of affairs in the Tennessee Legislature, this promises to be a process to watch. The redistricting could also alter the makeup of Montgomery County, giving one local city councilman cause to "explore" the possibility of running for state office.
Republicans took control of the Legislature and the Governor's office last year, and now possess the power to draw the legislative districts, a procedure that's done every 10 years. Each district can only have 65,000 voters and the lines locally could give Montgomery County a third representative.
Currently, Joe Pitts(D) and Curtis Johnson(R) represent the majority of Clarksville/Montgomery County, with Phillip Johnson(R) representing a small portion of the county. Clarksville city councilman Nick Steward has formed an exploratory committee with his eyes on a possible run for state office, if the redistricting offers the opportunity. Steward is in his first year of  public office, as Ward 1 councilman.
According to an article in the Tennessee Report (Politics 'Impossible' To Remove From Redistricting Process), both House and Senate lawmakers are meeting behind closed doors to figure out what their new districts should look like. House Republican Leader Gerald McCormick said, "Any time you have 99 politicians carving up anything, you're going to have some controversy. So I expect there will be some creative tension."
Democrats in Tennessee are threatening to sue if House Republicans put two African American lawmakers, Reps. Tommie Brown, and Joanne Favors, in the same Chattanooga legislative district.
Rumors are also circulating, according to the report, that Senate Republicans plans to plop Senate Democratic Leader Jim Kyle into another Democrat's Memphis district.  The report also indicates that plans to pit Democratic Leader Craig Fitzhugh against former Democratic House Speaker Jimmy Naifeh in the same West Tennessee district.
Locally, Pitts and Johnson should not be too affected, but the demographics of the state indicate it would be almost impossible to draw districts in the state that did nott shift some from Democrats to Republicans simply "Because of the demographic change in this state.", according to Lt. Governor Ron Ramsey.
The Legislature will begin the process when they convene in January 2012.  The redistricting will have to work it's way through several committees before completed.  The process has to be voted on my April 2012.