Topic: Democrats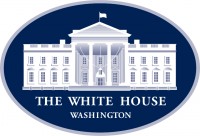 Washington, D.C. – MR. CANTRELL: Thank you, Operator. Good morning everyone, and thank you for joining today's briefing by senior administration officials on the President Donald Trump's latest action to reduce healthcare costs.
Today's briefing will be conducted by Administrator for the Centers for Medicare and Medicaid Services Seema Verma and Assistant to the President and Senior Counselor Kellyanne Conway.
«Read the rest of this article»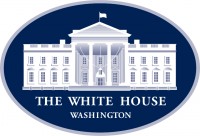 Washington, D.C. – PRESIDENT DONALD TRUMP: We're here today to provide an update on the unprecedented testing capacity developed by the United States — the most advanced and robust testing system anywhere in the world, by far. This afternoon, I'll also announce new steps that we're taking to make tests even more widely available.
To battle a virus, my administration marshaled every resource at our nation's disposal: public, private, military, economic, scientific, and industrial — all at your disposal. We launched the largest manufacturing ramp-up since the Second World War. There's been nothing like it since.
«Read the rest of this article»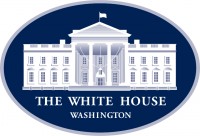 Washington, D.C. – PRESIDENT DONALD J. TRUMP: Hi, everybody. Please, sit down. Get things done. Nobody gets it done like we do.
Now, I don't know — are we letting the media in? Is the media here? I guess we have a limited media because of distancing. And some people think I did that on purpose. But we've been getting along with them reasonably well lately.
I just want to thank you all for coming back because you came back. This is a Republican group, largely, if not in all cases. You know, they look pretty Republican. I'm not sure about Devin. Let's just — you're a Republican, aren't you? (Laughter.) No, this is a very, very Republican group. And we appreciate you coming back. Hi, Debbie.
«Read the rest of this article»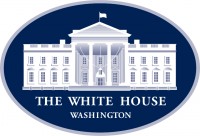 Washington, D.C. – PRESIDENT DONALD TRUMP: Well, thank you very much. Please.
This afternoon, I'll sign a proclamation declaring the month of May to be Older Americans Month. I don't know if I'm in that category. I have a feeling I am. But I feel good. And our country is making a lot of progress, Alex — I want to tell you that. Making a lot of progress.
As we honor the incredible contributions of our nation's seniors, we are here today to discuss the unprecedented steps we that we're taking to protect them from the virus.
«Read the rest of this article»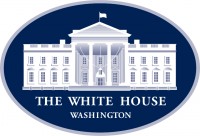 Washington, D.C. – "The United States has passed South Korea, considered the gold standard by the media, in testing for the COVID-19 Coronavirus, and, in hot spots like New York City, has done several times more per capita than the Asian nation," Paul Bedard reports for the Washington Examiner.

Over 5 million tests have been conducted in America to date, thanks to close partnership between the Donald Trump Administration and the private sector.
«Read the rest of this article»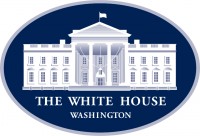 Washington, D.C. – "President Donald Trump signed the fourth round of coronavirus response legislation Friday—a $484 billion relief bill that will help American small businesses and hospitals, as well as expand coronavirus testing so Americans can get back to work as soon as possible," former CKE Restaurants CEO Andy Puzder writes in Fox News.

"The lion's share of the funding – $310 billion – will go directly to the Small Business Administration's Paycheck Protection Program (PPP), a massively popular program that has already disbursed $350 billion to businesses all over the country," Puzder says.
«Read the rest of this article»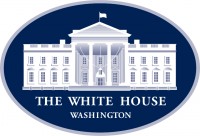 Washington, D.C. – America's 30 million small businesses employ nearly half of our nation's private-sector workforce. As Americans stay home to slow the spread of Coronavirus, many of these small companies have been forced to temporarily shut down or cut back on work.

Within the next 24 hours, President Donald Trump will be sending more help their way.
«Read the rest of this article»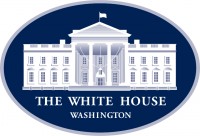 Washington, D.C. – President Donald Trump: Thank you very much. Good afternoon. We continue to see a number of positive signs that the virus has passed its peak. It's been very devastating all over the world. A hundred and eighty-four countries. Probably more. That number was as of a week ago.
Dr. Birx will walk through some of these trends in a few moments, but they're very positive trends for winning. Going to win. We're going to close it out.
«Read the rest of this article»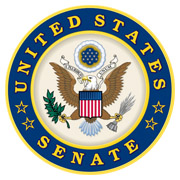 Washington, D.C. – My thoughts and prayers continue to be with all of those throughout East Tennessee and the Chattanooga-area who were impacted by severe storms this week.
The Tennessee Emergency Management Agency (TEMA)and local first responders have been working to clear debris, restore power, and provide assistance. Tennesseans are resilient, and we will all work together to help our communities rebuild and recover.
Tennessee Governor Bill Lee announced Tennesseans can now be tested for COVID-19 Coronavirus, regardless of traditional symptoms. To learn more and find a testing site near you, visit the governor's website.
«Read the rest of this article»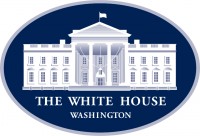 Washington, D.C. – "It's beyond tragic: The loan program to aid small businesses hit by lockdowns is almost out of cash, yet Democrats still refuse to OK new funds unless their unrelated demands are met," the New York Post editorial board writes.
"If small-business closures spike, costing countless workers their jobs, Americans shouldn't forget the Dems' cynicism."
«Read the rest of this article»