Topic: Democrats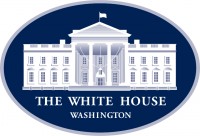 Washington, D.C. – "President Donald Trump signed the fourth round of coronavirus response legislation Friday—a $484 billion relief bill that will help American small businesses and hospitals, as well as expand coronavirus testing so Americans can get back to work as soon as possible," former CKE Restaurants CEO Andy Puzder writes in Fox News.

"The lion's share of the funding – $310 billion – will go directly to the Small Business Administration's Paycheck Protection Program (PPP), a massively popular program that has already disbursed $350 billion to businesses all over the country," Puzder says.
«Read the rest of this article»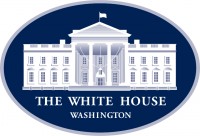 Washington, D.C. – America's 30 million small businesses employ nearly half of our nation's private-sector workforce. As Americans stay home to slow the spread of Coronavirus, many of these small companies have been forced to temporarily shut down or cut back on work.

Within the next 24 hours, President Donald Trump will be sending more help their way.
«Read the rest of this article»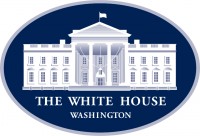 Washington, D.C. – President Donald Trump: Thank you very much. Good afternoon. We continue to see a number of positive signs that the virus has passed its peak. It's been very devastating all over the world. A hundred and eighty-four countries. Probably more. That number was as of a week ago.
Dr. Birx will walk through some of these trends in a few moments, but they're very positive trends for winning. Going to win. We're going to close it out.
«Read the rest of this article»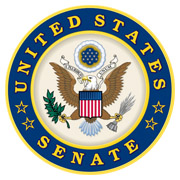 Washington, D.C. – My thoughts and prayers continue to be with all of those throughout East Tennessee and the Chattanooga-area who were impacted by severe storms this week.
The Tennessee Emergency Management Agency (TEMA)and local first responders have been working to clear debris, restore power, and provide assistance. Tennesseans are resilient, and we will all work together to help our communities rebuild and recover.
Tennessee Governor Bill Lee announced Tennesseans can now be tested for COVID-19 Coronavirus, regardless of traditional symptoms. To learn more and find a testing site near you, visit the governor's website.
«Read the rest of this article»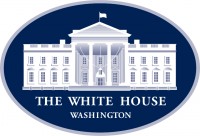 Washington, D.C. – "It's beyond tragic: The loan program to aid small businesses hit by lockdowns is almost out of cash, yet Democrats still refuse to OK new funds unless their unrelated demands are met," the New York Post editorial board writes.
"If small-business closures spike, costing countless workers their jobs, Americans shouldn't forget the Dems' cynicism."
«Read the rest of this article»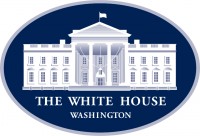 Washington, D.C. – "President Donald Trump on Thursday announced a cautious, three-phase approach—one that still gives wide latitude to governors—for reopening the shuttered economy in states that have had low rates of transmission of COVID-19," Fred Lucas reports in The Daily Signal.
"Based on the latest data, our team of experts now agrees that we can begin the next front in our war, which we're calling, 'Opening up America again,'" the President said.
«Read the rest of this article»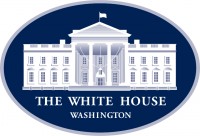 Washington, D.C. – Last month, most Americans surveyed by Gallup approved of President Donald Trump's Coronavirus response. Hospitals, state governments, and Federal agencies all earned positive reviews, too. The only institution that most people didn't trust? The news media.

Many in the media got the story wrong from the start. They insisted the COVID-19 Coronavirus posed no real threat to Americans.
«Read the rest of this article»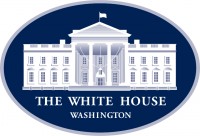 Washington, D.C. – THE PRESIDENT Donald Trump: Well, thank you all very much. This is a very important day. I'll sign the single-biggest economic relief package in American history and, I must say, or any other package, by the way. It's twice as large as any relief ever signed.
It's $2.2 billion, but it actually goes up to 6.2 — potentially — billion dollars — trillion dollars. So you're talking about 6.2 trillion-dollar bill. Nothing like that. And this will deliver urgently needed relief to our nation's families, workers, and businesses. And that's what this is all about.
«Read the rest of this article»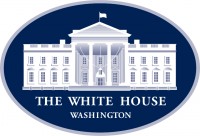 Washington, D.C. – "Lawmakers and the Donald Trump administration reached an agreement on an estimated $2 trillion stimulus package aimed at shielding the United States economy from the worst consequences of the coronavirus pandemic," Joshua Jamerson and Andrew Duehren report for The Wall Street Journal.

The relief package "will provide direct financial checks to many Americans, drastically expand unemployment insurance, offer hundreds [of] billions in loans to both small and large businesses, and provide health care providers with additional resources as the virus spreads."
«Read the rest of this article»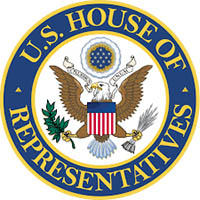 Washington, D.C. – This morning, Wednesday, March 25th, 2020, Representative Mark Green announced that he will host a town hall meeting over Facebook Live to address the continued challenges of the coronavirus outbreak and update members of the District on actions they can take to protect their families, businesses and communities.
Representative Green said, "The spread of the novel coronavirus, COVID-19, has raised a lot of important questions for us as Americans."
«Read the rest of this article»