Topic: Jim Kyle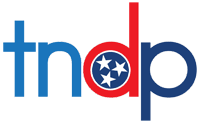 Nashville, TN – With looming sequester cuts threatening everything from Head Start programs to our military personnel, leaders in Tennessee urged Governor Bill Haslam to use the proposed increase to the state's rainy day fund to weather the storm.
Tennessee has $356 million in its rainy day fund, with another $100 million to be added in this year's budget. Using that $100 million to fund vital services instead would save Tennesseans from the pain of Washington's inaction. «Read the rest of this article»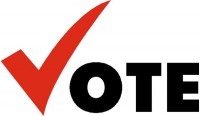 Montgomery County, TN – It is time once again to redraw the lines that determine the makeup of  Tennessee's legislative districts, and on top of the already "contentious" state of affairs in the Tennessee Legislature, this promises to be a process to watch. The redistricting could also alter the makeup of Montgomery County, giving one local city councilman cause to "explore" the possibility of running for state office.
Republicans took control of the Legislature and the Governor's office last year, and now possess the power to draw the legislative districts, a procedure that's done every 10 years. Each district can only have 65,000 voters and the lines locally could give Montgomery County a third representative. «Read the rest of this article»
Effort to create a Cabinet-level Department on Aging fails


Nashville, TN – Tennessee lawmakers this year adopted legislation to protect seniors from abuse and scams, but stopped short of consolidating dozens of programs for the elderly scattered across 23 state departments and agencies.
As the 2010 legislative session wound toward a close, lawmakers unanimously approved a bill seeking to protect seniors and others from abuse by health care providers. The Senate sent the governor the Elderly and Disabled Adults Protection Act (SB2297/HB2284) on a 27-0 vote on Thursday.
«Read the rest of this article»
Nashville – The Senate Democratic Caucus released a statement after receiving word that former Lieutenant Governor John Stanley Wilder (1921-2010) had passed away as the result of a stroke yesterday at the age of 88.
John Wilder was born in Fayette County Tennesee. He attended Fayette County Public Schools, and received his undergraduate degree from the University of Tennessee College of Agriculture, and a law degree from the Memphis State University (now the University of Memphis) Law School. He served in the U.S. Army during World War II, and served in extensively in City, County, and State Governments, including a stint as the Lt. Governor of Tennessee.
He was preceded in death by his wife Marcelle Ann Morton Wilder who passed away in 2004. Together they had two sons, Shelton Wilder and wife Judy of the Longtown Community and David M. Wilder and wife Patti of Collierville; four grandchildren, John Wilder III, of Longtown, Joseph C. Wilder of Knoxville, Jarod Wilder of Memphis, and Whitney Wilder of Collierville; five great grandchildren, John Wilder, IV, and Judith Suzanne Wilder, both of Longtown, Russell Wilder, Marcel Wilder and Ansel Wilder, all of Knoxville. «Read the rest of this article»
The leadership of the Tennessee Senate Democratic Caucus released the following statement upon learning news that former Lt. Gov. John Wilder had suffered a stroke:
"Our thoughts and prayers are with Gov. Wilder and the Wilder family tonight," Senator Jim Kyle, the Senate Democratic Leader, said from Memphis.
Senator Lowe Finney, Caucus Chairman, said from Jackson: "Lt. Governor John Wilder is known for his toughness. We hope for a full and speedy recovery."
Remind Iraq, Afghanistan veterans of scholarship available to them
Leaders of the State Senate Democratic Caucus praised the proud tradition Wednesday of Tennessee's veterans, past and present.
"When the cause of freedom is on the line, Tennesseans are first to rise to the call," Senator Lowe Finney of Jackson, the Caucus chairman, said. "Our tradition as volunteers is historic.
"I visited earlier this year with members of the Tennessee Guard preparing to go to the Middle East. Their confidence and dignity reflects the spirit of generations of Tennessee fighting men and women. We have much to be proud of on this day." «Read the rest of this article»

Sen. Roy Herron won the first Democratic straw poll in the race for Governor. The poll was held at the Grow Tennessee Dinner, hosted by the Rutherford County Democratic Party on Saturday in Murfreesboro.
"I think the election results reflect our hard work," Herron said. "I am humbled, grateful, and inspired to work harder than ever. This strong victory shows we can win."
Prior to the event, Jonathon Fagan, chairman of the Rutherford County Democratic Party, was quoted by the Murfreesboro Post as saying, "The candidate that wins this straw poll will send a strong message to the party, press and donors for weeks to come that they are a serious candidate to move our state forward." «Read the rest of this article»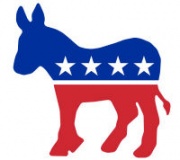 The Montgomery County Democratic Party will host their annual Labor Day Celebration on September 17th at 5pm. This year's event will be held at the Water Street Events Center on Riverside Drive. This will be a buffet type event, with Montgomery County Candidate Kim McMillan, along with each of the other Democratic Generational Candidates, Ward Cammack, Jim Kyle, Roy Herron and Mike McWherter are to speak. Local Democratic Candidate Greg Rabidoux who continues his bid for the 7th Congressional District will also address those in attendance. The events Key note Speaker will be Representative Mike Turner, «Read the rest of this article»

Senators Jim Kyle of Memphis and Lowe Finney of Jackson, leader and chairman respectively of the Tennessee Senate Democratic Caucus, released the following statement Tuesday on the resignation of Senator Paul Stanley of Memphis:
"We have learned that Paul Stanley has tendered his resignation as the Senator from the 31st  District. We hope this puts an end to this terrible situation. We hate that it has happened to this family with young children, who continue to be in our prayers.
"The Tennessee State Senate is an honorable institution, and the people of this state must know that it is their struggles that are most important to us as public servants.
"We are sorry that the good work of the legislature has been overshadowed by this tragedy."
364 Days After Bredesen Signs Choices Act, Legislature sends him a Bill Giving Tennesseans a Real New Choice for Housing
NASHVILLE – Nearly one year to the day after Gov. Phil Bredesen signed into law the Long-Term Care Community Choices Act, the Tennessee Legislature is sending him a bill that creates a housing option – adult care homes – that really provide Tennesseans with a new choice.
The Tennessee Senate unanimously approved legislation Tuesday that authorizes adult care homes, small residences operated for two to five people. The 31-0 vote sends the bill, which was approved unanimously by the House last week, to Gov. Phil Bredesen for his signature. The legislation is part of the governor's 2009 legislative package.
The Adult Care Homes Act was sponsored by Sens. Lowe Finney, Jim Kyle and Charlotte Burks.  In the House, the bill had more than 50 co-sponsors, including Speaker Kent Williams, Speaker Pro Tempore Lois DeBerry and Rep. Dennis Ferguson, who chairs the Legislature's Long-Term Care Committee. «Read the rest of this article»