Topic: Ron Ramsey
Legislators on finance committee represent 19 of the 19 counties in the district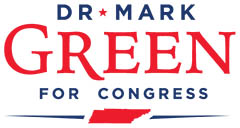 Franklin, TN – Today, Dr. Mark Green announced his 147-member Finance Committee for his campaign for Congress. 68 members of the Tennessee General Assembly are on the Finance Committee, including 14 legislators who represent all 19 of the 19 counties in the 7th congressional district.
«Read the rest of this article»
Nashville, TN – On Tuesday, January 10th, 2017, the House and Senate of the Tennessee General Assembly met in organizational session to start the 110th General Assembly.
The First Order of Business was the swearing in of all newly elected members of the General Assembly.
«Read the rest of this article»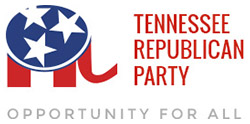 Nashville, TN – The sine die resolution has passed, officially bringing a close to the 109th Tennessee General Assembly in the state's capital.
The Tennessee Republican Party released the following statement about the final session from Chairman Ryan Haynes: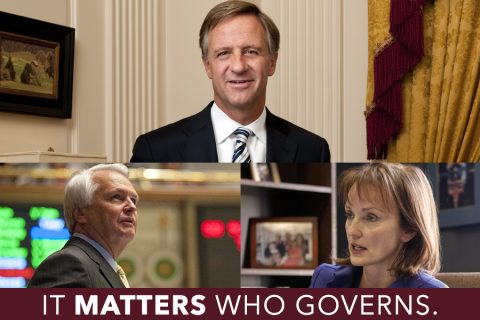 «Read the rest of this article»
Tennessee Representative Curtis Johnson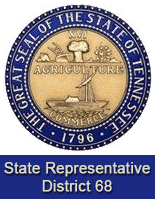 Nashville, TN – Tennessee Lieutenant Governor Ron Ramsey announced Wednesday on the Senate Floor of his decision not to run for another term. In a tearful, farewell speech Governor Ramsey said, "When I ran for office four years ago, I had a 1-year-old grandson," Ramsey said. "I now have four grandsons. My first granddaughter will be born today."
Speaking to his colleagues, he said "this has not been an easy decision. I love the state Senate. I love being lieutenant governor. And I consider each and every one of you a true friend."
«Read the rest of this article»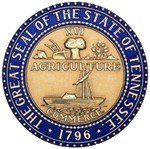 Nashville, TN – Tennessee Governor Bill Haslam today announced the next step in the Drive to 55: ensuring that colleges and universities are organized, supported and empowered in efforts to increase the number of Tennesseans with a postsecondary credential to 55 percent by 2025.
To enhance student success across higher education the plan includes key strategies to provide more focused support for community and technical colleges, increase autonomy and local control for Tennessee Board of Regents (TBR) universities and strengthen the Tennessee Higher Education Commission (THEC).
«Read the rest of this article»
Proposals address testing, evaluations, local control and teacher input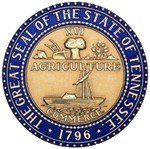 Nashville, TN – Tennessee Governor Bill Haslam announced several key initiatives to support Tennessee teachers in response to direct feedback from educators across the state.
The proposals reflect input that the governor received during statewide meetings with more than 150 educators and that came out of an education summit he co-hosted with Lt. Gov. Ron Ramsey and House Speaker Beth Harwell in September.
«Read the rest of this article»
More Than 130 Jobs Currently Available
Nearly 800 Tennesseans hired by AT&T so far this year as consumer demand for wireless and broadband grows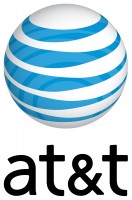 Nashville, TN – AT&T* has announced that the company is seeking applicants to fill more than 130 jobs in the Tennessee, including nearly 50 new jobs. The positions will be primarily focused on customer service, retail and technician positions and are a result of AT&T's continued investment in Tennessee.
So far this year, AT&T has invested more than $175 million in its wired and wireless networks in Tennessee and hired about 800 Tennesseans to meet continued growth of wireless and broadband services in the state. «Read the rest of this article»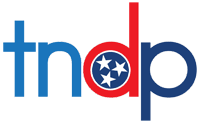 Nashville, TN – House and Senate Democrats pushed in a Tuesday press conference for a full debate and an up or down vote on a bill to allow Tennessee to expand Medicaid.
"Unfortunately, this General Assembly has been in session for more than a month now, and we've spent most of our time on trivial matters," House Democratic Leader Craig Fitzhugh said. "Whether we expand Medicaid affects the lives and livelihoods of hundreds of thousands of Tennesseans and has profound implications for our states budget." «Read the rest of this article»
Lt. Gov. Ramsey, Leader Norris and Chairman Ketron Re-elected; Senator Mark Green elected Caucus Chaplain

Nashville, TN – Tennessee Senate Republicans met Wednesday, December 12th in Nashville to elect leaders for the 108th General Assembly where they voted unanimously to nominate Lt. Governor Ron Ramsey (R-Blountville) to retain his top leadership post as Lt. Governor and Senate Speaker.
The Senate Republican Caucus also voted to re-elect Senator Mark Norris (R-Collierville) for a 4th term as Senate Majority Leader and chose Senator Bill Ketron (R-Murfreesboro) for a 2nd term as Republican Caucus Chairman. «Read the rest of this article»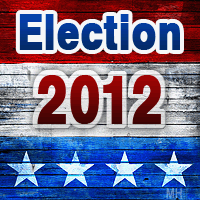 Clarksville, TN – Congressman Marsha Blackburn announced yesterday at a get-out-the-vote rally her endorsement for Dr. Mark Green for the Tennessee State Senate. Yesterday's endorsement came in front of a large crowd of over 100 people in attendance.
Green has been endorsed by Tennessee Governor Bill Haslam, Lieutenant Governor Ron Ramsey, Senator Lamar Alexander, the Tennessee Right to Life organization, Doctors for Patient Care, and National Federation of Independent Business as well.
«Read the rest of this article»