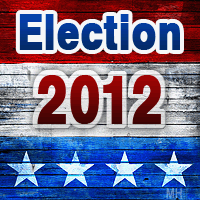 Clarksville, TN – Congressman Marsha Blackburn announced yesterday at a get-out-the-vote rally her endorsement for Dr. Mark Green for the Tennessee State Senate. Yesterday's endorsement came in front of a large crowd of over 100 people in attendance.
Green has been endorsed by Tennessee Governor Bill Haslam, Lieutenant Governor Ron Ramsey, Senator Lamar Alexander, the Tennessee Right to Life organization, Doctors for Patient Care, and National Federation of Independent Business as well.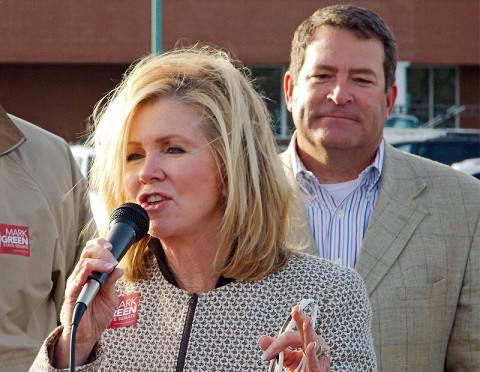 "I am endorsing Mark Green for the State Senate because he is right on the issues but most importantly he will work hard for the constituents of the 22nd District," said Congressman Marsha Blackburn. "With Mark you will have a great representative in the State Senate for this community."
"Camie and I are truly honored by Congressman Marsha Blackburn's endorsement," said Green.  "Marsha's unparalleled service to the 7th District, the State of Tennessee, and to the country is an example for us to follow. I am grateful for her support as well as her advice and look forward to working with her for the people of this district."
"Mark is the kind of person that we need in the state legislature. We can trust that he will do what needs to be done, not just for this region, but for Tennessee," said Congressman Blackburn. "It's an honor for me to be here to support my friend, Dr. Mark Green."
The rally was held at the Election Commission in Montgomery County. Some of the people in attendance were Representative Curtis Johnson and State Senator Jim Tracy.
No stranger to service, Dr. Green was assigned to the 160th Special Operations Aviation Regiment as a special operations flight surgeon after completing his residency in emergency medicine in 2002 and served both Iraq and Afghanistan. A West Point graduate in Economics, he left the military after 16 years of service and decided to stay in Clarksville.
Today, Dr. Green is the President and owner of AlignMD, an emergency department, hospitalist and urgent care management and staffing company based in Clarksville, which operates in five states and has brought $4 million in jobs to the community. Dr. Green and his wife of 23 years, Camie, reside in Clarksville where they are raising their two children, Mitchell and Alexa.
For more information, visit www.markgreenfortennessee.com