Topic: Marsha Blackburn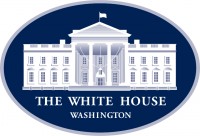 Washington, D.C. – Silicon Valley has turned into the wild west, and big tech companies are abusing Americans' personal data; but if the Federal Trade Commission (FTC) is going to be the cop on the beat protecting privacy, it needs the tools to do so.
At this week's Senate Commerce hearing, I asked Chairman Joseph Simons of the FTC to provide an update on new restrictions that will require Facebook to restructure its approach to consumer privacy.
«Read the rest of this article»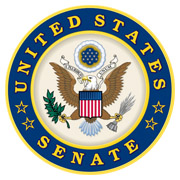 Washington, D.C. – U.S. Senators Gary Peters' (MI) and Marsha Blackburn's (R-TN) bipartisan legislation to improve the U.S. Department of Veterans Affairs' (VA) caregiver program advanced in the Senate, passing in the Senate Veterans Affairs Committee.
According to reports, caregivers and veterans were arbitrarily discharged or downgraded from the program, with benefits subsequently revoked or reduced. The VA Office of the Inspector General reported in 2018 that VA failed to adequately manage the caregiver program and recommended improvements and reforms.
«Read the rest of this article»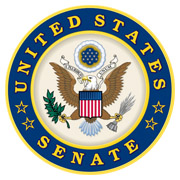 Washington, D.C. – On Wednesday, August 5th, 2020, Senators Marsha Blackburn (R-Tenn.) Tom Cotton (R-Ark.), and Kelly Loeffler (R-Ga.), introduced the Protect Our Prosecutors and Judges Act, a bill that expands the Law Enforcement Officers Safety Act—which allows current and retired LEOs to carry concealed firearms—to include current and retired state, local, and federal prosecutors, as well as federal judges.
"Right now, law enforcement officials are facing increased threats to their safety just for doing their jobs," said Senator Blackburn.
«Read the rest of this article»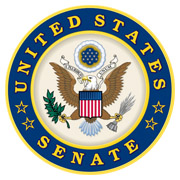 Washington, D.C. – Senators Marsha Blackburn (R-Tenn.), Tammy Baldwin (D-Wis.) and Dianne Feinstein (D-Calif.) introduced the K2 Veterans Toxic Exposure Accountability Act yesterday to help veterans who served at Karshi Khanabad ("K2") Airbase in Uzbekistan to obtain the health screenings and services they need.
"Veterans of the Fort Campbell-based 5th Special Forces Group and 160th Special Operations Aviation Regiment groups were deployed to K2 from 2001-2005," said Senator Blackburn.
«Read the rest of this article»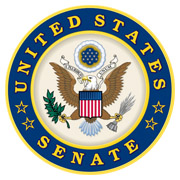 Washington, D.C. – On Monday, August 3rd, 2020, President Donald Trump signed an executive order to expand telehealth services and improve rural healthcare accessibility during and after the COVID-19 Coronavirus pandemic. This move follows Senator Blackburn's work to utilize the strengths of telehealth in order to increase safety and efficiency in health care delivery as the nation fights this virus.
"The increased use of telehealth has resulted in more services in more places by more providers," said Senator Blackburn. "The President is absolutely right to recognize the advantages of making telehealth widely available. Congress must continue to support this expansion and codify the administration's changes to support the health needs of the American people."
«Read the rest of this article»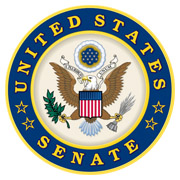 Washington, D.C. – I've always said that our goals inform the paths we choose. You can tell a lot about a person—or, a political movement—by how they choose to persuade the masses.
Ask yourself, what do their tactics look like? Are their tactics effective, if peaceful? Or, are their efforts repression dressed up as resistance? Once you figure that out, you can get a pretty good idea whose side they're on.
If you're looking for a perfect example of the latter, look no further than Chattanooga, Tennessee, home of Shuford's Smokehouse.
«Read the rest of this article»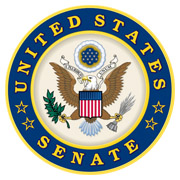 Washington, D.C. – Tennesseans want us to incentivize folks to safely return to work. I've also been hearing from business owners concerned that people are not returning to work. This is why I joined Senator Rob Portman's (R-Ohio) Healthy Workplaces Tax Credit Act to help relieve business owners of some of the financial burden associated with creating a safe work environment.
As I write this, billions of dollars from previous coronavirus relief packages sit unspent. We must ensure that any additional coronavirus relief is targeted, and has both the guardrails and flexibility necessary to prevent waste, fraud and abuse.
«Read the rest of this article»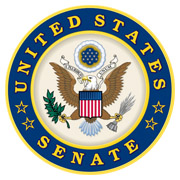 Washington, D.C. – Senators Marsha Blackburn (R-Tenn.) and Catherine Cortez-Masto (D-Nev.) introduced legislation yesterday to connect students from underprivileged backgrounds with mentors in entrepreneurship and innovation.
The 21st Century Entrepreneurship Act would connect students enrolled in 21st Century Community Learning Centers (CCLC) with mentors from the Service Corps of Retired Executives (SCORE) to introduce students to entrepreneurship and help them develop professional skills.
«Read the rest of this article»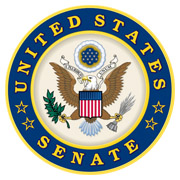 Washington, D.C. – Senator Blackburn's Civil Justice for Victims of COVID Act to allow Americans to sue China in federal court for its role in causing the COVID-19 Coronavirus pandemic has passed the Judiciary Committee.
The bill is cosponsored by Senators Martha McSally (R-Ariz.), Tom Cotton (R-Ark.), Josh Hawley (R-Mo.), Mike Rounds (R-S.D.), Thom Tillis (R-N.C.), Lindsey Graham (R-S.C.), and Shelly Moore Capito (R-W.V.).
"China's Communist Party must face consequences for concealing and now profiting off the COVID-19 pandemic they enabled," Senator Blackburn said.
«Read the rest of this article»
Senators' bipartisan oversight bill would increase transparency and accountability over critical information technology projects at VA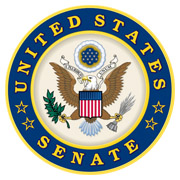 Washington, D.C. – The Senate unanimously passed U.S. Senators Jon Tester (D-Mont.) and Marsha Blackburn's (R-Tenn.) bipartisan bill to improve the management and execution of information technology (IT) programs and projects at the U.S. Department of Veterans Affairs (VA). The bill now heads to the House for consideration.
The Senators' Department of Veterans Affairs IT Reform Act would bring more accountability and oversight to the office within VA charged with delivering IT projects critical to providing care and benefits to millions of veterans and their families across the country.
«Read the rest of this article»