Topic: 160th Special Operations Aviation Regiment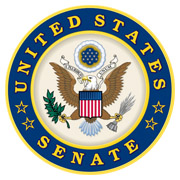 Washington, D.C. – President Joe Biden and D.C. politicians want to spend trillions upon trillions of dollars to incentivize dependency on the federal government. To accomplish this, they will take even more money out of Tennesseans' hard-earned paychecks.
The so-called 'American Families Plan' that Joe Biden's team created for him will replace community with collectivism. Each program is just one more avenue for the government to gain a foothold into our homes. I will not stand by while Joe Biden and Kamala Harris attempt to gain control over Tennessee families.
«Read the rest of this article»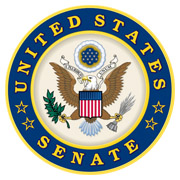 Washington, D.C. – Senators Marsha Blackburn (R-Tenn.), Tammy Baldwin (D-Wis.) and Dianne Feinstein (D-Calif.) introduced the K2 Veterans Toxic Exposure Accountability Act yesterday to help veterans who served at Karshi Khanabad ("K2") Airbase in Uzbekistan to obtain the health screenings and services they need.
"Veterans of the Fort Campbell-based 5th Special Forces Group and 160th Special Operations Aviation Regiment groups were deployed to K2 from 2001-2005," said Senator Blackburn.
«Read the rest of this article»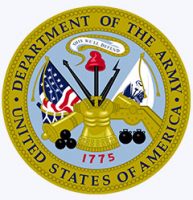 Joint Base San Antonio-Fort Sam Houston, TX – Contracting professionals at Fort Campbell, Kentucky, are posturing to provide their mission partners immediate support as part of the whole-of-government effort in response to the COVID-19 Cornavirus pandemic.
Following the approval of additional forces to the Southern border by Defense Secretary Mark Esper at the end of March, leaders from the 922nd Contracting Battalion and 3rd Brigade Combat Team, 101st Airborne Division (Air Assault) at Fort Campbell conducted a joint operational area circulation.
«Read the rest of this article»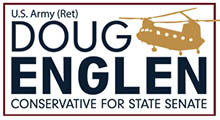 Clarksville, TN – On Sunday, March 16th, 2020, U.S. Army (Ret) Doug Englen announced his candidacy for Tennessee's District 22 State Senate seat encompassing Montgomery County, Houston County, and Stewart County.
Doug Englen was the Senior Warrant Officer Advisor to the Secretary of the Army for Talent Management working out of the Pentagon prior to his retirement.
«Read the rest of this article»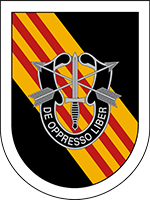 Fort Campbell, KY – The mission to subtly deliver crucial supplies to soldiers operating in enemy territory just got a bit easier for U.S. Army logistics operators at Fort Campbell.
Twenty-five Soldiers from the 101st Airborne Division, 160th Special Operations Aviation Regiment, and 5th Special Forces Group (Airborne), gathered September 9th-13th, for a Non-standard Logistics Course hosted by a team of industry experts from Diversified Logistics Solutions out of Southern Pines, North Carolina.
Non-standard logistics are typically conducted during unconventional warfare operations behind enemy lines, where even the slightest U.S. signature in a denied area can compromise the overall mission.
«Read the rest of this article»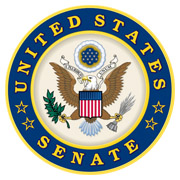 Washington, D.C. – On Thursday, June 27th, 2019, Senator Marsha Blackburn (R-Tenn.), a member of the Senate Armed Services Committee, voted to fund the United States Military in FY 2020. The National Defense Authorization Act funds crucial projects that will directly impact military communities in Tennessee.
"Tennessee is honored to be home to multiple military bases," Senator Blackburn said. "The sacrifice our members of the military make in service to our country can never be repaid."
«Read the rest of this article»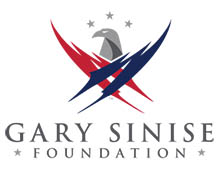 Adams, TN – Members of the Gary Sinise Foundation were in town this week to present a specially adapted smart home to United States Army CW5 Gary Linfoot (Ret.), a pilot in the Army's elite 160th Special Operations Aviation Regiment (Airborne) (SOAR(A)).
Linfoot was injured on May 31st, 2008 while conducting operations in Iraq, when his helicopter suffered catastrophic mechanical failure. Linfoot was severely injured in the crash-landing, Medics evacuated him to Germany for spine stabilization surgery. His treatment then took him to Walter Reed National Military Medical Center, the Tampa VA Hospital, and finally the Shepherd Center in Georgia.
«Read the rest of this article»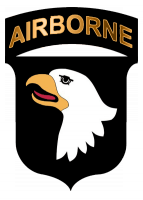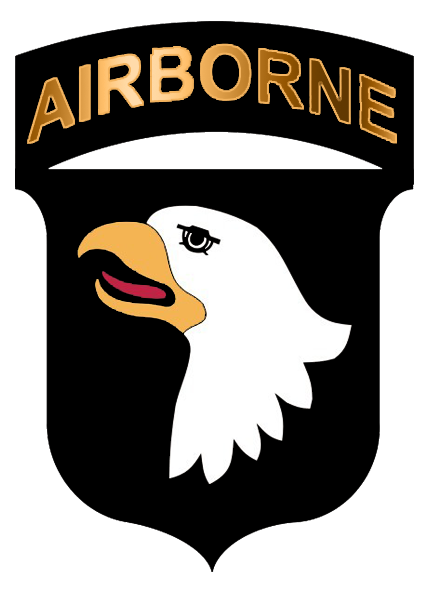 Fort Campbell, KY – Fort Campbell's Retiree Appreciation Day is open to retirees from all branches of service and their spouses. It will be held this year on Saturday, May 18th, 2019 at the Soldier Support Center, 2702 Michigan Avenue.
Retiree Appreciation Day begins at 10:00am, with an 11:00am opening ceremony during which Theodore Faulkner, Personnel Processing Branch chief, Retirement Services officer and event organizer, will provide an update of retiree benefits.
The guest speaker will be U.S. Rep. Mark E. Green, who represents Tennessee's seventh congressional district that includes Clarksville Tennessee.
«Read the rest of this article»
Austin Peay State University (APSU)

Clarksville, TN – This May, three prominent Tennessee public servants will visit Austin Peay State University (APSU) to serve as commencement speakers for the University's three commencement ceremonies.
Former Tennessee Governor Bill Haslam, U.S. Representative Mark Green and State Representative Jason Hodges will be on campus May 3th and 4th, 2019 as Austin Peay State University, the state's fastest-growing public University, expands its graduation celebration to two days.
«Read the rest of this article»
APSU Sports Information
Fort Campbell, KY – The Austin Peay State University (APSU) baseball team opened its preseason preparation with a visit to Fort Campbell and the 160th Special Operations Aviation Regiment (SOAR) for team-building activities.
«Read the rest of this article»