Topic: U.S. Senator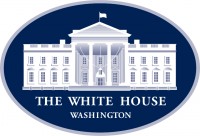 Washington, D.C. – Silicon Valley has turned into the wild west, and big tech companies are abusing Americans' personal data; but if the Federal Trade Commission (FTC) is going to be the cop on the beat protecting privacy, it needs the tools to do so.
At this week's Senate Commerce hearing, I asked Chairman Joseph Simons of the FTC to provide an update on new restrictions that will require Facebook to restructure its approach to consumer privacy.
«Read the rest of this article»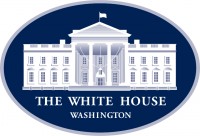 Nashville, TN – United States Senator Lamar Alexander (R-Tenn.) has released the following statement on President Donald Trump's executive orders to provide COVID-19 Coronavirus pandemic relief:
"The president is doing all he can to help workers, students and renters, but Congress is the one who should be acting. Democrats should stop blocking common sense proposals to help students going back to school and college and parents going back to work who need child care."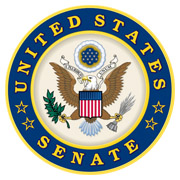 Washington, D.C. – It is no exaggeration to say that something remarkable and historic happened this week. President Donald Trump signed into law the most important conservation legislation in a half century, the Great American Outdoors Act.
From the National Mall to the Great Smokies to the Grand Canyon to Pearl Harbor, too many of the 419 national park properties are in bad shape, and visitors often are shocked to find so many roads, picnic areas, trails, campgrounds and visitor centers in bad condition or even closed.
«Read the rest of this article»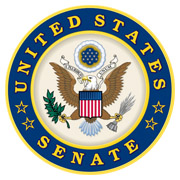 Washington, D.C. – U.S. Senators Gary Peters' (MI) and Marsha Blackburn's (R-TN) bipartisan legislation to improve the U.S. Department of Veterans Affairs' (VA) caregiver program advanced in the Senate, passing in the Senate Veterans Affairs Committee.
According to reports, caregivers and veterans were arbitrarily discharged or downgraded from the program, with benefits subsequently revoked or reduced. The VA Office of the Inspector General reported in 2018 that VA failed to adequately manage the caregiver program and recommended improvements and reforms.
«Read the rest of this article»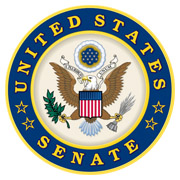 Washington, D.C. – On Wednesday, August 5th, 2020, Senators Marsha Blackburn (R-Tenn.) Tom Cotton (R-Ark.), and Kelly Loeffler (R-Ga.), introduced the Protect Our Prosecutors and Judges Act, a bill that expands the Law Enforcement Officers Safety Act—which allows current and retired LEOs to carry concealed firearms—to include current and retired state, local, and federal prosecutors, as well as federal judges.
"Right now, law enforcement officials are facing increased threats to their safety just for doing their jobs," said Senator Blackburn.
«Read the rest of this article»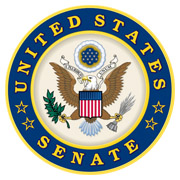 Washington, D.C. – Senators Marsha Blackburn (R-Tenn.), Tammy Baldwin (D-Wis.) and Dianne Feinstein (D-Calif.) introduced the K2 Veterans Toxic Exposure Accountability Act yesterday to help veterans who served at Karshi Khanabad ("K2") Airbase in Uzbekistan to obtain the health screenings and services they need.
"Veterans of the Fort Campbell-based 5th Special Forces Group and 160th Special Operations Aviation Regiment groups were deployed to K2 from 2001-2005," said Senator Blackburn.
«Read the rest of this article»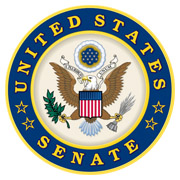 Washington, D.C. – On Monday, August 3rd, 2020, President Donald Trump signed an executive order to expand telehealth services and improve rural healthcare accessibility during and after the COVID-19 Coronavirus pandemic. This move follows Senator Blackburn's work to utilize the strengths of telehealth in order to increase safety and efficiency in health care delivery as the nation fights this virus.
"The increased use of telehealth has resulted in more services in more places by more providers," said Senator Blackburn. "The President is absolutely right to recognize the advantages of making telehealth widely available. Congress must continue to support this expansion and codify the administration's changes to support the health needs of the American people."
«Read the rest of this article»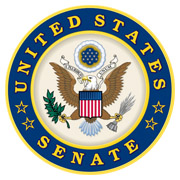 Washington, D.C. – I've always said that our goals inform the paths we choose. You can tell a lot about a person—or, a political movement—by how they choose to persuade the masses.
Ask yourself, what do their tactics look like? Are their tactics effective, if peaceful? Or, are their efforts repression dressed up as resistance? Once you figure that out, you can get a pretty good idea whose side they're on.
If you're looking for a perfect example of the latter, look no further than Chattanooga, Tennessee, home of Shuford's Smokehouse.
«Read the rest of this article»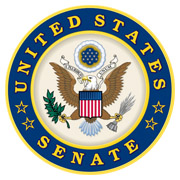 Washington, D.C. – U.S. Senator Lamar Alexander (R-Tenn.) today joined President Donald Trump at the White House for the signing of the Great American Outdoors Act – bipartisan legislation Alexander sponsored that passed the Senate on June 17th, 2020 by a 73-25 vote and the House of Representatives on July 22nd, 2020 by a 310-107 vote.
The new law gives the biggest funding boost to the United States' 419 national parks in half a century. The legislation incudes the "Restore Our Parks Act" that Alexander first introduced in 2018 and permanent funding for the Land and Water Conservation Fund, which President Ronald Reagan's Commission on Americans Outdoors recommended in 1985 when Alexander was its chairman.
«Read the rest of this article»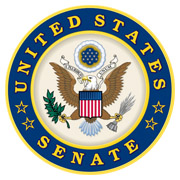 Washington, D.C. – United States Senator Lamar Alexander (R-Tenn.) today released the following statement in response to the Donald Trump Administration's new executive order:
"TVA may have shown poor judgment hiring foreign companies during a pandemic, but, on most counts, it does a very good job of producing large amounts of low-cost, reliable electricity."
"Residential electric rates are among the 25 percent lowest in the country, and industrial rates are among the lowest 10 percent."
«Read the rest of this article»