Topic: Curtis Johnson
Constitutional Carry Legislation Moves Through First House Committee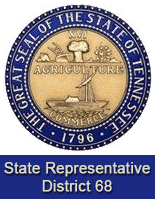 Nashville, TN – This week in Nashville, historic Republican legislation that allows Tennessee to become the 17th state to enact constitutional carry cleared its first committee in the Tennessee House of Representatives.
Members of the House Constitutional Protections & Sentencing Subcommittee approved House Bill 2817 by a 5-2 vote tally Tuesday evening. The measure sends a strong "tough on gun crime" message to violent criminals, felons, and gang members through a series of sentencing enhancements that support our law enforcement and judicial communities as they work to protect our cities and towns.
«Read the rest of this article»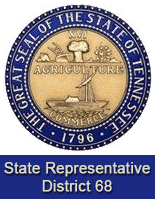 Nashville, TN – Early this week, several communities across Tennessee suffered extensive damage as a result of an historic tornado outbreak.
In the early morning hours of March 3rd, 2020 a powerful tornado tore through Germantown and North Nashville with wind speeds reaching 125 miles per hour. The tornado strengthened as it stayed on the ground for more than 50 miles, causing catastrophic damage across East Nashville, Donelson, Wilson County and Putnam County before finally dissipating. In all, 24 people were killed including 18 in Putnam County alone.
«Read the rest of this article»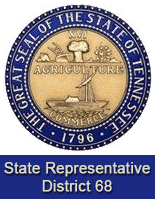 Nashville, TN – This week in Nashville, almost three dozen administration bills began making their way through the House chamber. These initiatives build upon Tennessee's recent momentum and are key components of Tennessee Governor Bill Lee's agenda for the 2020 legislative year. Some of them include:
House Bill 2223: Clarifies the Department of Agriculture is responsible for establishing the standards applicable for certain donations of food. Strengthens a food donor's immunity against liability for damage resulting from distribution of apparently wholesome food. House Bill 2223 will now be heard by members of the House Judiciary Committee.
«Read the rest of this article»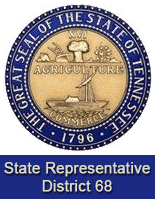 Nashville, TN – Recently, the state of Tennessee launched a comprehensive program to raise awareness about the benefits of registered apprenticeships.
ApprenticeshipTN is designed to increase the number of skilled employees that comprise our state's workforce.
Under the program, apprentices participate in supervised on-the-job training, as well as job-related education. Additionally, they are compensated, and their wages continue to increase as they move further into the program.
«Read the rest of this article»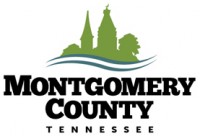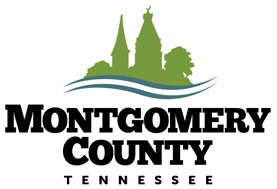 Montgomery County, TN – Local and state government officials met in Nashville today to put a plan into action for a new and larger Driver Service Center in Clarksville-Montgomery County.
State Representative Curtis Johnson and Jason Hodges have led the effort to bring a bigger and better center to Clarksville. The project is fully supported by state Senator Bill Powers, Montgomery County Mayor Jim Durrett and Clarksville Mayor Joe Pitts.
«Read the rest of this article»
Tennessee General Assembly Reconvenes on January 14th, 2020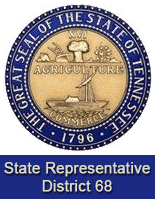 Nashville, TN – The Second Regular Session of the 111th Tennessee General Assembly officially convened this week in Nashville as Republican leaders continued to focus on building upon their recent achievements.
Speaker Cameron Sexton gaveled members into session and also welcomed everyone back before sharing brief remarks with the body about the upcoming session:
The bill filing deadline for this year is set for Wednesday, February 5th. This means all proposals, except bills of local application, must be filed by that deadline in order to be heard for consideration during the 2020 legislative session.
«Read the rest of this article»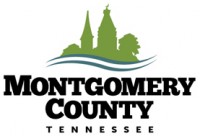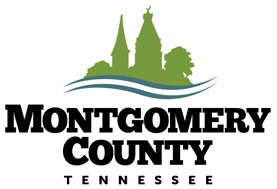 Montgomery County, TN – Montgomery County and the City of Clarksville Legislative Liaison Committees jointly presented Clarksville and Montgomery County's Legislative Agenda list to state representatives at a reception on Tuesday, September 24th, 2019.
This was the first time the County and City have presented their agendas together.
«Read the rest of this article»
Clarksville, TN – From seeking a Military Affairs Commission to calling for progress on a truckload of important road projects, City Council members are ready to present their list of legislative priorities to lawmakers who represent Clarksville and Montgomery County in the Tennessee General Assembly.
«Read the rest of this article»
Clarksville, TN – Input from citizens about issues and priorities the City of Clarksville and Montgomery County should recommend to local members of the Tennessee General Assembly is wanted by the City Council ad-hoc committee.
«Read the rest of this article»
Clarksville Mayor Joe Pitts appoints committee to identify Statehouse priorities
Clarksville, TN – Clarksville Mayor Joe Pitts has formed an ad-hoc committee of City Council members to work on a joint City-County legislative agenda to present to state lawmakers who represent Clarksville and Montgomery County.
«Read the rest of this article»