Topic: Joanne Favors
Craig Fitzhugh, Mike Stewart Retain Top Leadership Positions

Nashville, TN – The Tennessee House Democratic Caucus has elected its leadership positions for the upcoming 110th General Assembly of the Tennessee House of Representatives.
Representative Craig Fitzhugh of Ripley remains House Minority Leader and Representative Mike Stewart retains his position as Caucus Chair. Both were re-elected by acclimation.
«Read the rest of this article»
Favors: Bill evokes a time before women's rights were taken seriously

Nashville, TN – House and Senate Democrats are urging Tennessee Governor Bill Haslam to veto legislation that would protect public officials, including state lawmakers, from lawsuits alleging sexual harassment.
"This bill causes me and other women great concern because it is regressive in nature," state Rep. JoAnne Favors said. "It has taken many, many years for us to come to the point in history here in Tennessee and throughout the nation when women's rights were observed, when women were able to file lawsuits, when women were to file complaints about sexual harassment.
«Read the rest of this article»

Nashville, TN – The Joint House and Senate Black Caucus today unveiled its 2016 package for criminal justice reform in Tennessee.
"We have too many Tennesseans wasting away in jail for non-violent, minor crimes that involve either drugs or simply an inability to pay fines," said Senate Minority Leader Lee Harris.
«Read the rest of this article»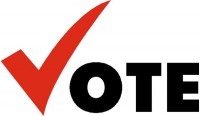 Montgomery County, TN – It is time once again to redraw the lines that determine the makeup of  Tennessee's legislative districts, and on top of the already "contentious" state of affairs in the Tennessee Legislature, this promises to be a process to watch. The redistricting could also alter the makeup of Montgomery County, giving one local city councilman cause to "explore" the possibility of running for state office.
Republicans took control of the Legislature and the Governor's office last year, and now possess the power to draw the legislative districts, a procedure that's done every 10 years. Each district can only have 65,000 voters and the lines locally could give Montgomery County a third representative. «Read the rest of this article»
Jobs for Tennesseans is Number One Priority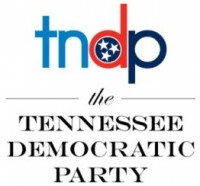 Nashville, TN –House Minority Leader Craig Fitzhugh (D-Ripley) announced Thursday that he has appointed a task force solely dedicated to bringing more jobs to Tennessee.  The nine-member task force represents both urban and rural areas of the state.
Fitzhugh's announcement follows Wednesday's announcement that House Republicans have formed a task force to study how more guns can be put in bars, schools, and workplaces.
"We have more than 300,000 Tennesseans who are looking for jobs and cannot find one.  Until these numbers improve, our lawmakers should be working tirelessly to attract jobs that come from both within and outside our state," Fitzhugh said. «Read the rest of this article»