Topic: conservation
Clarksville, TN – Water conservation? Check
Fireworks ban? Check
Temperatures at record highs? Check
Power failure? Not likely.
While there are no guarantees in life, except death and taxes, CDE Lightband General Manager Brian Taylor says his utility is ready to take on the brutal summer heat, but he still preaches "conservation." «Read the rest of this article»
Clarksville, TN – Volunteers for USDA's Natural Resources Conservation Service (NRCS) come from all walks of life.
In Tennessee, we've been lucky enough to have U.S. Army soldiers, who were injured while serving our nation, volunteer at the Clarksville NRCS Field Office.
Clarksville is only eight miles from Fort Campbell, Ky., a large Army base which straddles the Kentucky and Tennessee border. Fort Campbell is the home of the 101st Airborne Division, Special Forces units, a combat support hospital and sizeable medical facilities.
«Read the rest of this article»
I feel compelled to write a few words about a man who was very special to me and who recently passed on to a better world. I have to respect his family's wishes to not have a funeral or memorial, but as my way of saying goodbye, I need to memorialize him.
I first met Ken Tidwell in 1998 when I came to work for Extension in Montgomery County. Ken had recently completed the Master Gardener class (1997) and then received his certification from me in 1998. I think we were kindred spirits from the beginning, both having a love of nature and trees. Trees especially!
In 1999, he gave me a book entitled, The Man Who Planted Trees, by Jean Giono. In this book the author proceeds on a walk across a desolate valley in the foothills of the Alps near Provence in 1914. He describes the area as dry and barren, unfit for man or beast. In his journey he meets a solitary shepherd, Elzeard Bouffier, who plants acorns in the desert.
«Read the rest of this article»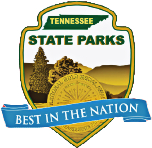 Nashville, TN – Americans throw away up to 25 percent more trash between Thanksgiving and New Year's Day than at any other time of the year, but with some simple tips – you can make your holidays green, while saving a little money.
"From giving environmentally friendly gifts to unique decorating tips, there are a host of basic steps we can take to reduce waste without sacrificing tradition," said Environment and Conservation Deputy Commissioner Paul Sloan.  "These tips reflect ways we can celebrate the holidays and still treat the earth with kindness." «Read the rest of this article»
Ranks first among all legislators in Tennessee Conservation Voters annual scorecard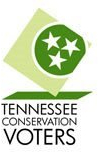 Nashville – Senator Beverly Marrero of Memphis drew high marks Friday for her stewardship of the environment, receiving the highest ranking of any legislator on the Tennessee Conservation Voters' annual scorecard.
"None of us are surprised to see Senator Marrero perched atop the scorecard for the General Assembly," TCV executive director Chris Ford said. "Her voice is strong, and her door is always open to us. Be it advocating against nuclear waste or for clean water, this lady means business when it comes to our health and Tennessee way of life. «Read the rest of this article»
As I was campaigning for Senator Kurita to educate people about how to vote for a write-in candidate yesterday, it was clear to me that the Democratic party is wasting a lot of time, money, and energy of some of their very best people.  All those loyal Tim Barnes supporters (including many good friends of mine) and all those loyal Rosalind Kurita supporters (including myself) would probably be out campaigning for Barack Obama if this controversial Democrat AGAINST Democrat race had not been instigated by the leadership of the Tennessee Democratic Party.
I believe the PRIMARY job of the Tennessee Democratic Party Leadership is to win seats against REPUBLICANS, not their own party.  They are the ones that need to be scrutinized here.  Who exactly hatched the plot to run a Democrat against another sure-fire winning Democratic incumbent in Senate District 22?  I know about the Wilder vote; this has to run much deeper than that. «Read the rest of this article»
The Christian calendar distinguishes itself with its seasons of the year. The most publicized one is Advent; the second is Lent. Lent is a custom/ritual observed by the faithful that is a temporary surrendering of a pleasure for 40 days preceding the Easter celebration. It enhances our spiritual lives.
While in Roosevelt High School in St. Louis, I worked at lee's Drug Store, where prescriptions were filled , medical advice given to customers who couldn't afford a doctor, and sundry items such as toothpaste and tobacco were sold. Lee's had an ice cream bar where we served dipped cones to our customers. It was my job to staff this bar. I still remember the sad evening when Pat, a girl friend who ordered ice cream days before Lent, announced she was giving up ice cream for Lent. That's a long time for the teen-aged boy who had a crush on her. That was my introduction to Lent and heartbreak.
Now Lent is taking on a more significant meaning; it is recognized as a ritual accommodating spiritual growth and activating our spiritual resources. It is a spiritual enabler for recognizing, surfacing, and activating our inner spiritual resources. It is an ally in releasing our God-like inner nature. «Read the rest of this article»
State Senator Rosalind Kurita, State Senator Doug Jackson, five other senators and four representatives have introduced legislation to protect land and waterways from the damage caused by surface coal mining. This environmental bill will be coming up for a vote On April 2.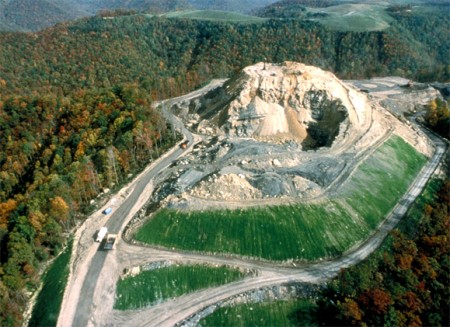 HB 3348/SB 3822 would prohibit the Commissioner of the Department of Environment and Conservation from issuing or renewing a permit, certification or variance for:
Surface coal operations, or resulting waste, fill or in stream treatment within 100 feet of any water of the state. However, the commissioner could issue or renew a permit, certification, or variance for operations to improve the quality of streams previously disturbed by mining
Surface coal mining operations to alter or disturb any ridge line above 2,000 feet elevation above sea level. Joe Schiller, Associate Professor of Biology at Austin Peay State University, has reviewed the bill and states, "This bill certainly deserves strong support and I intend to contact Senator Kurita immediately to thank her for co-sponsoring it and encourage her to try to get it passed."
During a contentious hearing before the Senate Environment, Conservation and Tourism committee on March 26, a National Coal Corporation executive and environmentalists clashed over the bill. «Read the rest of this article»