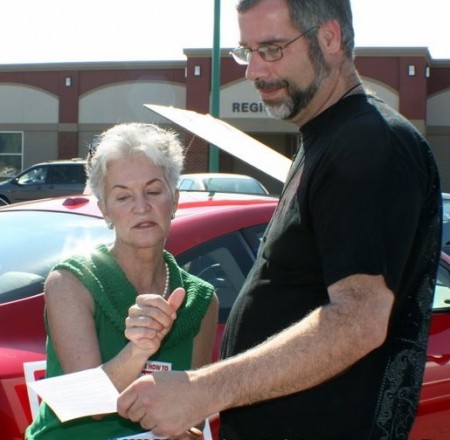 As I was campaigning for Senator Kurita to educate people about how to vote for a write-in candidate yesterday, it was clear to me that the Democratic party is wasting a lot of time, money, and energy of some of their very best people.  All those loyal Tim Barnes supporters (including many good friends of mine) and all those loyal Rosalind Kurita supporters (including myself) would probably be out campaigning for Barack Obama if this controversial Democrat AGAINST Democrat race had not been instigated by the leadership of the Tennessee Democratic Party.
I believe the PRIMARY job of the Tennessee Democratic Party Leadership is to win seats against REPUBLICANS, not their own party.  They are the ones that need to be scrutinized here.  Who exactly hatched the plot to run a Democrat against another sure-fire winning Democratic incumbent in Senate District 22?  I know about the Wilder vote; this has to run much deeper than that.
I'm working to elect Senator Kurita based on her voting record.  She's endorsed by the Sierra Club and other green organizations. She's rated the highest Tennessee senator for supporting green legislation by the TN Conservation Voters.  She was instrumental in passing the legislation to ban smoking in restaurants in the state and to increase the cigarette tax.  She supported verifiable elections in Tennessee.
I feel so disenfranchised by the Democratic Party action in throwing out the Kurita election that I don't want to go to the Montgomery County Democratic headquarters.  I guess some Republicans are rightfully laughing at us all the way to the polls/bank.