Topic: Election 2008
In my recent stand for a seat on the Clarksville City Council, I spent $790, or $1.25 for each vote received, and the winning challenger spent $6,740, or $2.68 for each vote received. He and I both wanted to win, worked hard at it (he much longer than I did), and saw a real need to replace the incumbent.
The defeated incumbent, similarly to me, spent less than $1,000 on his campaign, but unlike me, did not work hard at it. The winner received $4,740 in campaign contributions, and a $2,000 loan from himself to fund his campaign. I neither sought nor received contributions, and if the incumbent did, they totaled less than $1,000, or he would have had to file a report. The local newspaper reports none of this public record data, and it is not on the Internet. «Read the rest of this article»
Watchdog group's election analysis suggests religious right may target state and local government for next advances.
The Religious Right's access to power in Washington, D.C., has been seriously diminished, but its divisive influence at the state and local level remains deeply problematic, according to an election analysis by Americans United for Separation of Church and State.
"Religious Right forces did everything in their power to demonize Barack Obama and maintain their influence in the White House," said the Rev. Barry W. Lynn, Americans United executive director, "but it didn't work. The majority of white evangelicals voted predictably Republican, but most other Americans ignored the Religious Right's shrill and partisan message."
Lynn noted that Religious Right groups distributed grotesquely biased voter guides, goaded evangelical pastors into issuing partisan appeals from the pulpit and made dire predictions about the consequences of an Obama victory.
"James Dobson, Tony Perkins, Richard Land and Company did everything but declare Obama the Antichrist. In the end, they kept their own flock in line, but the majority of Americans were unmoved. On Jan. 20, the Religious Right's eight-year run of the White House will come to a screeching halt." ~~  Rev. Barry W. Lynn «Read the rest of this article»
"Change has come to America."
With those words, Obama accepted the designation "President-elect."
In Montgomery County,  voter apathy of the Election 2008 primary dissipated as a surge of voters discontent with economic and military policies of the Bush regime turned out in impressive numbers to cast their ballots and make history in the process.
Either way, the election would step onto new ground: with a female Vice-President or with the country's first African American President. In the early tallies from the East Coast, Obama surged forward with a momentum that garnered all six New England states, including the New Hampshire communities that in an upset vote brought McCain into the race for the presidency. «Read the rest of this article»
Grant Park, Chicago, Illinois was the setting for Sen. Barack Obama, now President-Elect Obama, to offer the world his acceptance speech upon winning the race to the White House in November 4 election. This is a unedited transcript of his speech:
Hello, Chicago.
If there is anyone out there who still doubts that America is a place where all things are possible, who still wonders if the dream of our founders is alive in our time, who still questions the power of our democracy, tonight is your answer.
It's the answer told by lines that stretched around schools and churches in numbers this nation has never seen, by people who waited three hours and four hours, many for the first time in their lives, because they believed that this time must be different, that their voices could be that difference.
https://www.youtube.com/watch?v=FrXkBuWNx88
The first segment of Obama's acceptance speech.
«Read the rest of this article»
The following is the unedited text of Sen. John McCain's concession speech, having lost his presidential bid to Sen. Barack Obama in the Nov. 4, 2008, presidential election. A video of this speech follows the text.

Thank you. Thank you, my friends. Thank you for coming here on this beautiful Arizona evening.
My friends, we have — we have come to the end of a long journey. The American people have spoken, and they have spoken clearly.
A little while ago, I had the honor of calling Sen. Barack Obama to congratulate him. To congratulate him on being elected the next president of the country that we both love.
In a contest as long and difficult as this campaign has been, his success alone commands my respect for his ability and perseverance. But that he managed to do so by inspiring the hopes of so many millions of Americans who had once wrongly believed that they had little at stake or little influence in the election of an American president is something I deeply admire and commend him for achieving. «Read the rest of this article»
Montgomery, Cheatham and Houston Counties Tuesday night  gave Atty. Tim Barnes a resounding 2-1 vote of confidence over incumbent Senator Rosalind Kurita for the 22nd District seat. Kurita waged a strong write-in campaign but could not recreate the marginal win that was hers in the primary race. Barnes garnered 27,958 to Kurita's 15,693, an impressive write-in tally.
In the primary, Kurita topped Barnes by 19 votes, and that contested race was overthrown by the State Democratic Executive Committee, which in turn passed the choice of nominee to the local Democratic committees. Barnes became the Democratic nominee in a 61-4 vote.
In Cheatham County, Barnes gathered 7,113 to Kurita's 6,097. Houston County tallied 1,907 to Kurita's 1,079.
The total tri-county count was 36,978 to 22, 869 to elect Barnes as the new state senator.
Barnes joined a gathering of family, friends, and campaigners at the Riverview Inn in downtown Clarksville, where he waited for the number to trickle in.  State Representative Joe Pitts said he was "pleased and proud" to see Barnes win the senate seat.
"Tim has a heart for people. He is a man of his word and has always put people first. This will be anexciting time for the people of Montgomery County."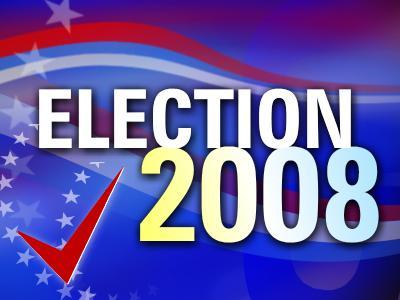 O-Ba_Ma cheers and the sound of drums vibrated the rafters of the Riverview Inn with the magic number of 285 electoral votes scrolled across the large screen TV screens.
With wins by State Rep. Joe Pitts and State Senate-elect Tim Barnes also in hand, it was a night of cheering and celebration for Clarksville's Democrats.
At 10 p.m., the key races were over.
Details to follow.
Early voting tally for Senate District 22:
Barnes: 17763
Kurita: 10638
Breaking news: Montgomery County Senate District 22 Race
Tim Barnes – D

9,019

61%

Rosalind Kurita (i) – I

5,775

39%

16 of 40 precincts reporting

14,794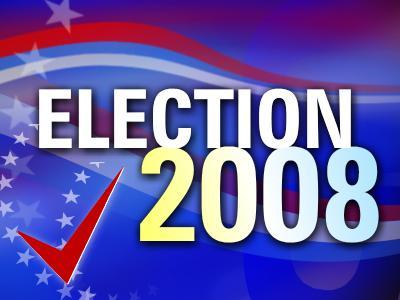 Attorney Tim Barnes took Cheatham County with a 7112 victory over incumbent and write-in candidate Rosalind Kurita. Kurita's write in campaign tallied 4696.
In Houston County Barnes garnered 1907 to Kurita's 1079.