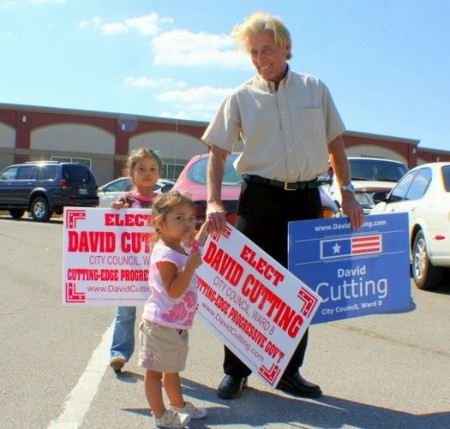 In my recent stand for a seat on the Clarksville City Council, I spent $790, or $1.25 for each vote received, and the winning challenger spent $6,740, or $2.68 for each vote received. He and I both wanted to win, worked hard at it (he much longer than I did), and saw a real need to replace the incumbent.
The defeated incumbent, similarly to me, spent less than $1,000 on his campaign, but unlike me, did not work hard at it. The winner received $4,740 in campaign contributions, and a $2,000 loan from himself to fund his campaign. I neither sought nor received contributions, and if the incumbent did, they totaled less than $1,000, or he would have had to file a report. The local newspaper reports none of this public record data, and it is not on the Internet.
The gains to the public are that on January 1, 2009, the incumbent will leave office, and the gain to the winner is obvious. My gains include having met many wonderful people, hearing a voter tell me I am a good man, and facing my wife's applause at 7:30 p.m. on election night, without her yet knowing whether I won or lost.
My point is that in a few weeks there will be four new members in our city government, each of whom earned the right to assume their seats. The rest of us must help them do their jobs, and encourage them to remain independent of the mess that is city hall. However, we must remove some of the entrenched members of city government who are seeped in questionable practices and/or corruption. Only then will Clarksville progress as a modern city, with equality and justice for all.