Topic: David Cutting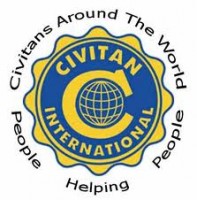 Cunningham, TN – On Saturday, July 30th, 2016 the Central Civitan Club hosted the 108th annual Lone Oak Picnic at the Central Civitan Building. The event began at 10:00am and went on until around 3:00pm.
There was plenty of good conversations, entertainment and great food to go around. Those running for office were allowed to address everyone in attendance starting at 11:00am.
"We had a pretty good crowd this year. Appreciate everyone being here. If you weren't able to be here, I'm sorry you missed it. Maybe you can be here next year," said Larry Pitts with Central Civitan.
«Read the rest of this article»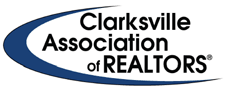 Clarksville, TN – A public debate will be hosted by the Clarksville Association of Realtors (CAR) on Tuesday, July 12th, 2016 which will include candidates from the local Tennessee State Senate and Tennessee House of Representatives races.
The 2016 CAR Public Debate, which will be held at the CAR office at 115 Center Pointe Drive, will feature candidates representing Districts 67 and 74 of the Tennessee House of Representatives and District 22 of the Tennessee State Senate.
«Read the rest of this article»
The city-owned Clarksville Gas & Water is unconscionably raising our gas rates, without warning or explanation, and local media is not reporting on it. My January bill was at a rate of 34 cents per 100 cubic feet, and my February bill was at 51 cents per 100 cubic feet, which was a 50% increase over January's bill. Now my March bill is at a rate of 68 cents per 100 cubic feet, which is a 100% increase over January's bill! How much must CG&W charge us in order to create massive public backlash? Please join me, as I am ready to protest now!
In my recent stand for a seat on the Clarksville City Council, I spent $790, or $1.25 for each vote received, and the winning challenger spent $6,740, or $2.68 for each vote received. He and I both wanted to win, worked hard at it (he much longer than I did), and saw a real need to replace the incumbent.
The defeated incumbent, similarly to me, spent less than $1,000 on his campaign, but unlike me, did not work hard at it. The winner received $4,740 in campaign contributions, and a $2,000 loan from himself to fund his campaign. I neither sought nor received contributions, and if the incumbent did, they totaled less than $1,000, or he would have had to file a report. The local newspaper reports none of this public record data, and it is not on the Internet. «Read the rest of this article»
This is David Cutting's fourth and final campaign statement. Cutting is a candidate for City Council in Ward 8. Candidates are allowed four issue-based statements prior to the Nov. 4 election.
Normally we look to experience as the reason for retaining an incumbent in our local government. However, we must exercise our right to review the accomplishments within his tenure.
In Clarksville City Council's Ward 8, the incumbent fails to justify re-election.
He talks of his monthly town hall meetings. However, he holds them in a remote area of the ward, inconvenient to most residents. The local newspaper publicized the meetings, but he did not even attend the last two.
He talks of returning phone messages, but does not return e-mails, even ones with concerns about a subject as serious as absence of tornado sirens. As tornado activity increases in our area, most residents have no warning of impending catastrophe. «Read the rest of this article»
The Montgomery County Democratic Party will host a "get out the vote" rally Saturday at 10 a.m. at Veteran's Plaza. State legislators  and local candidates will join the event in an effort to energize and encourage early voting, which if the first day of early voting is any indicator, will be encouragement falling on willing ears.
After the rally, the group plans to enter the Election Commission as a group and vote for the candidates of their choice.
On Wednesday, the early voting line extended out the door and down the covered walkway, with as many as 60-80 people in line at any given time.
For more information on this MCDP event, call  931-552-5523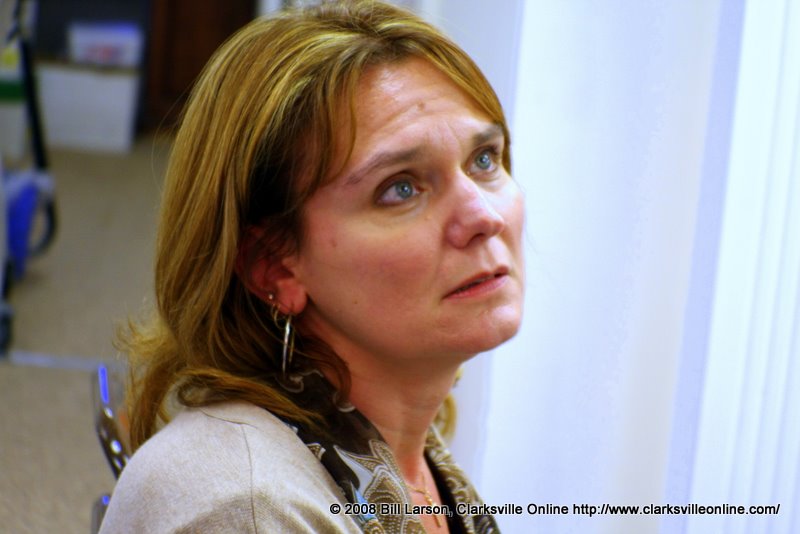 Pre-presidential debate event is well attended with diverse community population. Hispanic/Latino community activists speak out on election, progress, and issues facing all voters.
The Montgomery County Democratic Party Headquarters, 534 Madison Street, served as the host site for the Latinos For Obama House Party. As a prelude to the 2nd presidential debate, the gathering was a well attended affair that drew participants from beyond just the Latino/Hispanic community.
Fabian Bedne, an architectural engineer, was the guest speaker for the event. Bedne is a founding member and President of the Middle Tennessee Hispanic Democrats, founding member of the Middle Tennessee Chapter of the National Association of Hispanic Real Estate Professionals, the Tennessee Hispanic Voters Coalition PAC, and member of the Executive Committee of the Davidson County Democratic Party.
Bedne has been featured various times in news print, television and recently spoke to Latino Democrats from around the country as an Obama delegate to the Democratic National Convention.
«Read the rest of this article»
In his most recent platform statement, Ward 8 City Council candidate David Cutting addresses issues the affect the safety and quality of life for our children.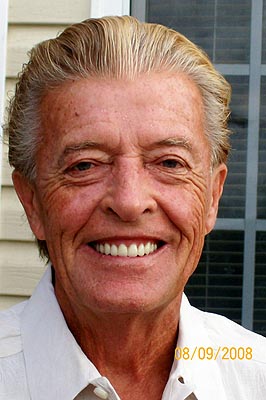 What can we do, as a city, for our most important asset, the children? If elected city councilor, I would work for the following issues, each of which will eventually be without cost to our taxpayers.
Foster Care: We need more foster care homes here in Clarksville, to keep at-risk children near their families, and to keep the state and federal monies paid to their caregivers here in Clarksville, rather than remote cities and counties. I will lobby the state to repeal the prohibition against DCS workers and their spouses being foster parents, and, if successful, will care for two foster children in my home. (Please note my wife is a DCS social worker.) I will also use my office to promote volunteerism for foster care.
Speed Bumps: The Clarksville City Council recently erred in requiring underground utilities and sidewalks in new subdivisions, at developer expense, without also requiring speed humps. We do not need the speed bumps that ruin our vehicles' alignment, but we do need the humps to enforce 20 mph speed limits designed to save our children's lives. «Read the rest of this article»
David Cutting is a candidate for Ward 8 City Council. This is his second position paper.
City Code Section 1-204(c), as copied below, is anti-democracy, and the new members, hopefully including this writer, must vote to repeal it.
A public comment period is conducted prior to each regular session of the city council from 7:00 p.m. to 7:30 p.m.. Any person wishing to address the council shall make such request to the city clerk by noon on Wednesday prior to the regular session and shall submit their name and the topic of said comments. Each person shall be allowed a maximum of five minutes to speak during the comment period. No public comments concerning any zoning amendment to be considered by the city council at such regular session shall be received during this period.
We must encourage, not restrict, resident participation in our city government. It should suffice for persons to sign up for comments between 7:15 and 7:30, as they enter the meeting, and to do so without stating a topic. The council should hear the five-minute comments, in the order in which people signed in, at the end of the regular session. This will help ensure that the public will have the opportunity to address items of current concern, rather than stale issues that may already be resolved. «Read the rest of this article»
David Cutting, candidate for Clarksville Ward 8 City Council, in his first position paper, targets the issues of Public Safety. Cutting is seeking the seat currently held by Councilor James Doyle.
I choose to write my first position paper, Public Safety, as a brief narrative, derived from my personal observations.
The current City Council systematically denies pay increases for our firefighters and police officers by first telling them they must accept salary reductions, so that when their current salaries remain uncut they feel good that at least they did not lose anything. However, the public loses, when seasoned officers leave for smaller cities, such as Ashland City and Oak Grove, for higher pay. We must then recruit and train replacements, at significant cost, when those funds, plus revenue from an increased property tax base (not increased property taxes) should have been used for parity increases to our already trained and devoted men and women. «Read the rest of this article»