David Cutting is a candidate for Ward 8 City Council. This is his second position paper.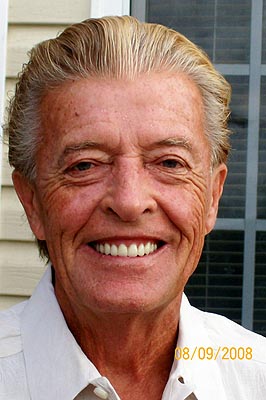 City Code Section 1-204(c), as copied below, is anti-democracy, and the new members, hopefully including this writer, must vote to repeal it.
A public comment period is conducted prior to each regular session of the city council from 7:00 p.m. to 7:30 p.m.. Any person wishing to address the council shall make such request to the city clerk by noon on Wednesday prior to the regular session and shall submit their name and the topic of said comments. Each person shall be allowed a maximum of five minutes to speak during the comment period. No public comments concerning any zoning amendment to be considered by the city council at such regular session shall be received during this period.
We must encourage, not restrict, resident participation in our city government. It should suffice for persons to sign up for comments between 7:15 and 7:30, as they enter the meeting, and to do so without stating a topic. The council should hear the five-minute comments, in the order in which people signed in, at the end of the regular session. This will help ensure that the public will have the opportunity to address items of current concern, rather than stale issues that may already be resolved.
The current council chambers, and on-site parking, are not ample for enough residents to attend, especially when topics of major interest, such as public safety and taxation, are on the agenda. However, rather than wasting taxpayer dollars on a proposed new city council building, an enormous expense which would receive only occasional use, we must consider appropriate space that is currently available. The former Gateway Hospital on Madison should be perfect, with its large parking lot and large open areas, including the former cafeteria. Another possibility, for occasional use, is the large meeting room on the second floor of the Montgomery County Health Department on Pageant Lane.
The election process for six new council seats every two years must include opportunities for the voters to learn about the candidates, so they may vote intelligently. This should include, as a minimum, one question and answer session, to which all qualified candidates are invited. The questioning should be by a neutral entity, perhaps from Austin Peay State University, and the candidates should not have advance access to the questions. The venue should be large enough to hold all interested voters, and have ample parking. Appropriate sites could include the former Gateway Hospital on Madison, the Media Center at Austin Peay State University, or the large meeting room on the second floor of the Montgomery County Health Department on Pageant Lane. To reach even more voters, we should televise the question and answer session. When we elect our city councilors based solely on who spent more money on yard signs and billboards, we do not necessarily achieve good government.
Clarksville's new election sign ordinance, requiring $25 permits for each sign on commercial property, places challengers without name recognition at a disadvantage. We must repeal this ordinance, designed to keep incumbents in office, as it mocks democracy. Written permission of the property owner should be the only requirement for short-term election signs on commercial property.
Most important to democracy, whenever the city government feels it has the need or the right to take real property from residents, whether owners or tenants, it must include those residents in all deliberations affecting their housing. In no event should the city government seize private real property without first ascertaining that all displaced residents have adequate replacement housing, with which they are well satisfied.
To implement these progressive reforms, we voters must change the current membership of the Clarksville City Council. This includes replacing one of my opponents, the incumbent Ward 8 councilor.