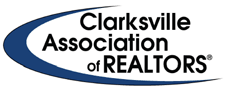 Clarksville, TN – A public debate will be hosted by the Clarksville Association of Realtors (CAR) on Tuesday, July 12th, 2016 which will include candidates from the local Tennessee State Senate and Tennessee House of Representatives races.
The 2016 CAR Public Debate, which will be held at the CAR office at 115 Center Pointe Drive, will feature candidates representing Districts 67 and 74 of the Tennessee House of Representatives and District 22 of the Tennessee State Senate.
The debate for District 67 will begin at 2:00pm, which will include Mike Warner and incumbent Tennessee State Representative Joe Pitts. The District 74 debate with challengers Barry Cotton and Andy Porch will begin at 3:00pm. (Incumbent Representative Jay Reedy will not be in attendance.)
For the Tennessee State Senate race, Incumbent Senator Mark Green and challengers Lori Smith and David Cutting will take the podiums at 4:00pm.
The 2016 CAR Public Debate is the latest way CAR is engaging legislative leaders, and advocating for Realtors and strong homeownership for the community.
"The Clarksville Association of Realtors provides maximum value for their members through continuing education, public policy advocacy, and political engagement," said Joe Pitts. "Our community is well served by local Realtors who hold themselves to the highest standards of professionalism which ultimately benefits homeowners and buyers," said Pitts.
"Being a homeowner is more than simply owning real estate," said Andy Porch. "Homeowners become vested in their community as tax payers, voters, and professionals who hold stake in legislative issues concerning their districts, their livelihood, and their home," said Porch.
"Working with our local Realtors over the past four years to push laws helping them serve our constituents has been a blast," said Mark Green. "Our realtors really help make the American Dream come true for people. It's an honor to empower their service to this great community," said Green.
The event will start at 2:00pm on July 12th at the CAR office, and will also be live-­?streamed by CDE Lightband and available on channel 6. The public is encouraged to attend, and can submit their own questions to the candidates on the CAR website.
To submit questions, or for more information on the 2016 CAR Public Debate, please visit www.clarksvilleaor.com/debate
About the Clarksville Association of Realtors®
The Clarksville Association of Realtors® has over 744 active REALTOR® members and 64 Affiliate Partners that work together to improve the public awareness of the value of Realtors to the community and to the benefits of their services. The Clarksville Association of Realtors® also serves to promote the success and future developments of its members in association with the Tennessee and National Associations of Realtors®.