Topic: Republican Party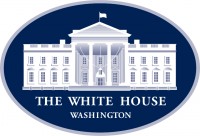 Ripon, WI – VICE PRESIDENT MIKE PENCE: Well, hello, Wisconsin! (Applause.) Thank you for that warm welcome. To Congressman Glenn Grothman, Congressman Bryan Steil, to state senators, members of the state legislature, honored guests, my fellow Americans: It is good to be here in Ripon, Wisconsin, the birthplace of the Republican Party. (Applause.) And it is great to be back in the Badger State with so many great Americans. (Applause.)
I thank you all for being here today. But allow me to begin by bringing greetings from another great fan of the Badger State. He's a man who loves the state of Wisconsin, he's been fighting to keep the promises that he made to the people of this state every day for the last three and a half years, and he was in this state just not too long ago. So allow me to bring greetings from the 45th President of the United States of America, President Donald Trump. (Applause.)
«Read the rest of this article»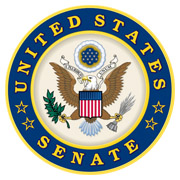 Washington, D.C. – If the commentariat are to be believed, nothing has happened this year in our nation's capital outside the scope of impeachment.
Funny thing about that: while most of Washington and the mainstream media were focused on the story of the day, I knew that back home, Tennesseans wanted to see a values-driven agenda that didn't hinge on the Republican Party's success in the 24-hour news cycle.
It wasn't an easy thing to pull off. It took a lot of elbow grease to drag the Senate's collective attention outside of the Beltway and into the homes and businesses of the American people; but I left my office for the last time in 2019 feeling a deep sense of gratitude for all I was able to accomplish on behalf of my fellow Tennesseans.
«Read the rest of this article»

Nashville, TN – Senator Lee Harris and Representative John Ray Clemmons today called on Tennessee Governor Bill Haslam to account for any state tax dollars he is using to host Representative Diane Black's July 21st, political fundraiser at the Governor's residence and return those funds to the taxpayers.
«Read the rest of this article»
Tennessee Democratic Party Chair Mary Mancini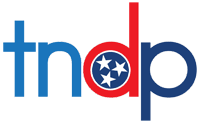 Nashville, TN – Last week, Republican House Speaker Beth Harwell admitted that Insure Tennessee failed because of politics as usual.
Insure Tennessee was a "political issue," she said, and she was unable to convince members of the Republican majority to hold a full floor discussion and vote on the proposal, which would have given 280,000 hardworking Tennesseans access to affordable health care. «Read the rest of this article»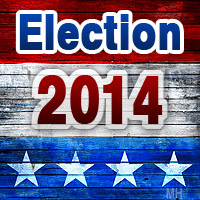 Clarksville, TN – On October 7th, 2014 the Coffee Party of Clarksville, Tennessee will host "Coffee with The Candidates Political Forum" at G's Pancake House Restaurant, located at 803 South Riverside Drive, Clarksville, TN beginning at 6:30pm.
There will be candidates from the Democratic Party, Republican Party, Independent Party, Green Party, Tea Party, Constitution Party, Libertarian Party and more, who are running for U.S. Senate, U.S. Congress, Tennessee Governor, and Tennessee State Representative.
«Read the rest of this article»

Montgomery County, TN – The Montgomery County Republican Party is pleased to announce that the Honorable Alberto R. Gonzales, former U.S. Attorney General, will be the Key Note Speaker at the Annual Lincoln Reagan Day Dinner on Saturday March 1st, 2014.
The event will take place at the Wilma Rudolph Event Center with Cocktail Hour (cash bar) from 5:30pm to 6:30pm with the Program and Dinner beginning at 6:30pm.
«Read the rest of this article»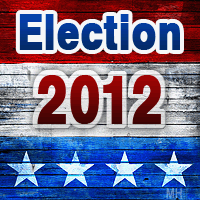 Clarksville, TN – On Election Day polls opened at 7:00am, but I didn't get going till 9:30am. My first stop was to vote at Smith school. After I voted, I took a few pictures before I headed off to the Election Commission.
"The elections today have been busy, very busy," said Rita Wilson, the chairwoman of the Montgomery County Election Commission.  A lot of people decided that they wanted to vote today, but they had not bothered to check and see where they were supposed to vote.  So we are having a big backlog of them coming in and phone calls about that.  But I think that people are really excited about election day," according to Wilson.
«Read the rest of this article»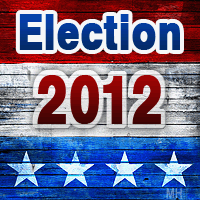 Clarksville, TN – District 74 State Representative John Tidwell makes the first impression of a "good old country boy" who just climbed out of the combine to greet you.   Once you get him started, he's like your country neighbor talking about the crops and the livestock, he's probably not going to stop talking until you tell him you've got to get home for dinner, but make no mistake, he's just as comfortable roaming the halls of the Tennessee Legislature as he is leaning against the fencepost "shooting the breeze."
Tidwell was a guest on "Clarksville in Review" this weekend on WJZM 1400am with host Hank Bonecutter, on the heals of last Thursday's primary where Lauri Day defeated Nick Steward for the republican nomination.
«Read the rest of this article»
Who is Lauri Day and why does she want to serve in the Tennessee Legislature?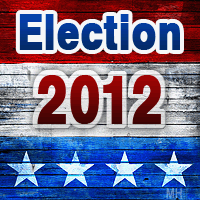 Clarksville, TN – Appearing on WJZM1400am radios "Clarksville in Review," Lauri Day says that three years ago, God laid it on her heart that this is what she was supposed to do, and has been spending the last two years visiting the legislature, and following legislation that affects Tennessee.   Day has never been elected to public office, but says she's eager to represent the citizens of the district and be a citizen representative.  "I've been very busy as a citizen, studying the issues, and I have skills that will lend to being very effective to my constituents."
Day's republican opponent is Clarksville city councilman Nick Steward.  Day says she does not want to dwell on Steward's shortcomings, and admissions of wrong doing in the military.  "I want the people of District 74 to vote for me, and not against Nick Steward.  I want the citizens to know who I am, and what I stand for.   You do what you're allowed to do, and that shouldn't impose on the district as a whole.  To do the true job of a statesman, you find the commonality of everyone."
«Read the rest of this article»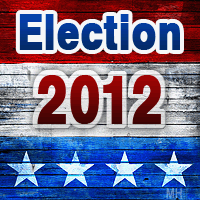 Clarksville, TN – Visit a local festival like the Third Annual Hilltop Barbecue Cook-off and you'll find politicians getting their message out. I ran into two of the Democrats who were working the crowd on Saturday and both had a lot to say about what is going on in Tennessee and what needs to be changed.
First, I talked with Credo Amouzouvik who is running for against Republican Representative Marsha Blackburn in the Seventh Congressional District of Tennessee. Credo is a combat-wounded Iraq war veteran and is medically retired. He immigrated and became a U.S. Citizen from the West African nation of Togo.
«Read the rest of this article»