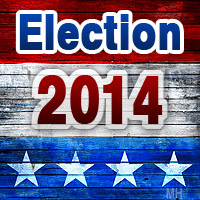 Clarksville, TN – On October 7th, 2014 the Coffee Party of Clarksville, Tennessee will host "Coffee with The Candidates Political Forum" at G's Pancake House Restaurant, located at 803 South Riverside Drive, Clarksville, TN beginning at 6:30pm.
There will be candidates from the Democratic Party, Republican Party, Independent Party, Green Party, Tea Party, Constitution Party, Libertarian Party and more, who are running for U.S. Senate, U.S. Congress, Tennessee Governor, and Tennessee State Representative.

There will also be local candidates for, Clarksville City Mayor and Clarksville City Council as well.
We encourage the community to please come out and hear what these candidates have to say so that you can make an informative vote on Election Day!
This event is free and open to the public but we do encourage you to make a purchase to patronize our business host "G's Pancake House" who's kind donation of this location helped in making this forum possible.
Contact person for this event is Mr. Terry McMoore, Media Coordinator, Coffee Party of Clarksville, Tennessee 931.378.1999