Topic: U.S. Congress
Bill requires Secretary of State to take further action to end detaining of political prisoners and promote free expression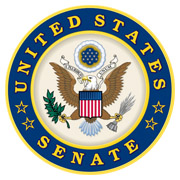 Washington, D.C. – On Wednesday, July 10th, 2019, Senators Marsha Blackburn (R-Tenn.) and Edward J. Markey (D-Mass.) today introduced bipartisan legislation that advocates for the release of political prisoners and prisoners of conscience in Burma.
Despite a campaign pledge that the National League for Democracy (NLD) "would not arrest anyone as political prisoners," it has failed to fulfill this promise since its historic electoral victory in the 2015 parliamentary elections.
«Read the rest of this article»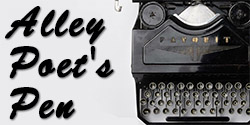 Nashville, TN – Once, in another life, I found myself seated atop the rear of a convertible Corvette in a Veteran's Day parade, cruising 5MPH down the streets of the township where I was an elected councilwoman. I'd been called up last minute (just that morning) by a fellow councilman colleague, as though I was to know of the tradition that existed each year.
There would be a program of festivities and a ceremony set up at the local park. As we waved and smiled at our neighbors and friends, I saw the councilman pull out two typed sheets of paper from the breast pocket of his suit. When I asked what it was, he said, "You know we're making speeches."
«Read the rest of this article»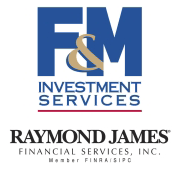 Clarksville, TN – After a tumultuous summer, the markets seemed to downplay worries in October about China's economic slowdown and uncertainty over the Federal Reserve timing for raising short-term interest rates.
In fact, it was a banner month for the major equity indices – the S&P 500, the Dow Jones Industrial Average and the NASDAQ – whose positive performance made up for last quarter's losses, giving the S&P 500 its biggest monthly gain in four years. The global MSCI EAFE index rallied, too, ending the month up 7.7%.
«Read the rest of this article»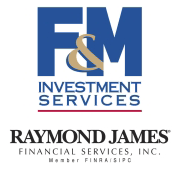 Clarksville, TN – The Federal Open Market Committee left short-term interest rates unchanged, but the tone of the policy statement was unexpectedly hawkish. The FOMC removed the phrase about downside risks from the global economy, but said that it would monitor global economic and financial developments.
It also specifically talked about the decision framework for "the next meeting," clearly putting a December 16th rate hike back in play.
«Read the rest of this article»
Clarksville, TN – In the 2015-16 budget, Clarksville Mayor McMillan proposed a special revenue fund created from a small portion of the local option sales tax dollars the City of Clarksville receives each year.
That proposal was included in the budget that the Council adopted in July. The purpose of this special revenue fund was to provide money to deal with one of the biggest issues people in Clarksville are interested in: roads.
«Read the rest of this article»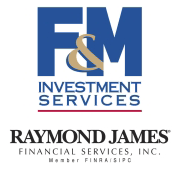 Clarksville, TN – The economic calendar was light. Residential construction figures were mixed, largely reflecting the usual noise in the multi-family sector data (single-family starts and permits were little changed and still up strongly from a year ago). Existing home sales rebounded from a surprise drop in August. The four-week average for jobless claims fell to the lowest level since 1973.
Earnings reports were mixed, but investors appeared to be encouraged by the view that economic growth will continue, but not so fast that the Federal Reserve rushes to take away the punch bowl.
«Read the rest of this article»

Clarksville, TN – During a special alumni awards ceremony on Saturday, October 24th, Austin Peay State University honored six distinguished individuals as part of its 2015 Homecoming celebration.
This year's honorees were Outstanding Service Award recipients Maggie Kulback ('77) and Mike O'Malley; Outstanding Young Alumnus Award recipients Michael Wall ('00) and Chad Kimmel ('02); and Outstanding Alumni Award recipients Fred Landiss ('69) and Dr. Joe Greer ('70).
«Read the rest of this article»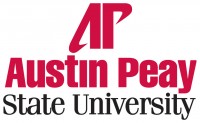 Clarksville, TN – In July, Austin Peay State University music education student Davey Edmaiston boarded an airplane for the first time. If he was nervous, the Troy, Tennessee, native probably calmed himself by thinking about the importance of his trip. In a few hours, he'd land in Washington, D.C., to ask members of the U.S. Congress to make music education a priority for American school children.
"I'd never been anywhere out of the state before. First plane ride and everything. My mom was pretty scared," Edmaiston said. "But we got to meet with senators and House representatives and talk about the Every Child Achieves Act, which identifies music as a core-curricular so every student has access to music."
«Read the rest of this article»
Red Cross partnership with 9/11 Day encourages people to give blood to honor those lost on 9/11
Nashville, TN – The American Red Cross is partnering with 9/11 Day to offer individuals a chance to help others and commemorate the events of September 11th by giving blood or platelets or volunteering their time with the Red Cross.
9/11 Day was launched in 2002 as an annual day of service to honor the victims and heroes of September 11th.
«Read the rest of this article»
Written by Sgt. Jacob Mahaffey
5th Special Forces Group (Airborne) Public Affairs Office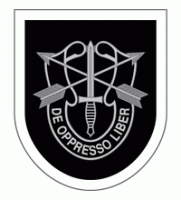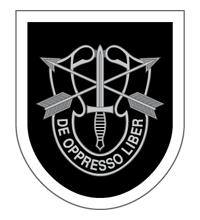 Fort Campbell, KY – Soldiers from the 5th Special Forces Group (Airborne) welcomed members from the Middle Tennessee and Southwestern Kentucky communities to participate in Green Beret for a Day on Saturday, August 22nd, on Fort Campbell, Kentucky.
Green Beret for a Day was developed to encourage the building of relationships between the U.S. Army Special Operations Command community and civilians from the surrounding areas of Fort Campbell. The attendees were given a small taste of what it is like to be one of the Army's most elite Soldiers, the Special Forces Green Beret.
«Read the rest of this article»