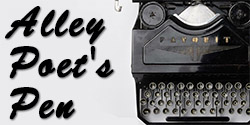 Nashville, TN – Once, in another life, I found myself seated atop the rear of a convertible Corvette in a Veteran's Day parade, cruising 5MPH down the streets of the township where I was an elected councilwoman. I'd been called up last minute (just that morning) by a fellow councilman colleague, as though I was to know of the tradition that existed each year.
There would be a program of festivities and a ceremony set up at the local park. As we waved and smiled at our neighbors and friends, I saw the councilman pull out two typed sheets of paper from the breast pocket of his suit. When I asked what it was, he said, "You know we're making speeches."
It was the same as if he'd pulled out a knife, the way those words ("speech," "we," and "Veteran's Day") cut to my core. I stopped waving.
As we turned into the park and I saw the podium and stage, my impulse was to run. Not because of giving a speech, (I'd grown up all through high school competing in speech competitions) but because of how woefully unprepared I was to talk about anything related to veteran's affairs.
How dare I take part in a holiday I knew nothing about—or at least had no personal experience to draw from?
I didn't grow up with any war stories handed down to me. My father married young (at 19) and missed the draft. My grandfather came to America from Germany and passed away before I was born. I had no tales of military sacrifice, nor any close military friends who shared experiences with me.
One of my brothers, Bruce, was a West Point graduate who served honorably for several years in both domestic and international locales, including a rough stint in Turkey, but he had not had the opportunity to share much with me.  Sitting there watching the other dignitaries speak, knowing my turn would come, felt a bit like one of those dreams where you are naked in public. But worse.
This week, in preparing to write this essay, I felt a bit of the same feelings. Sitting at a laptop is far less exposure than at a podium—until your words go into print. I struggled. I obsessed. I almost failed. Again, the thoughts nagged at me: how could I possibly do veteran's justice with simple words in a random column?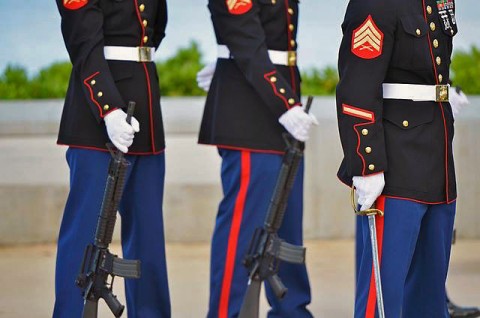 You see, today, I know much more about quite a few individuals who have known true combat in the field, as well as the battles that are playing out for them once home from deployments.
This is all because of time spent teaching English Composition in the Associates Degree program at Lincoln Technical College in East Nashville—an auto diesel training school that prepares students for careers in high-performance mechanics, heavy equipment operating, collision, and more. It has a long-standing history (over 95 years old) and a historic southern mansion campus and home. It actually had its start training diesel mechanics who were headed overseas for war.
I don't get to teach in the white-pillared antebellum "big house," but instead on the 2nd Floor of "Collision." Each night of class, I climb a holey, metal, outside staircase that catches my heels precariously, and lecture in a dropped ceiling, fluorescent-lit room, where I bump into car parts I don't know the names of. But I have never been more honored to teach. And I have never met so many hard-working men (and a few women) gathered in the same room at any point in my life.
Half of the classes are always veterans. I get to know their stories. We spend four hours together, two nights a week, for six intensive weeks. We start with a personal narrative essay and go from there. When we read their drafts aloud in class, sometimes I have to choke back tears. Sometimes they do too.
Most of the time, I am surprised (often astonished) to learn that some of the youngest (23-25 years of age) are veterans, with two tours in Afghanistan under their belts—serving in some of the most dangerous conditions and with some of the most dire consequences to their physical and mental health.
At the same time a lot of twenty-something's are consumed with college study or what bars they'll hit on the weekend, these gentleman are waiting on appointments with the VA hospital—sometimes going six months or more before being seen for PTSD (we all know the tragic media stories of the past year that detail the increasing suicides among veterans who do not get proper care) or the unique brain injuries suffered from the continual explosions they were exposed to in their military missions.
Usually each term, two or more former soldiers in the class will come to my desk to tell me that they can never hold a job again due to their disability. They come to get their degree, they tell me, because they simply want to learn—to stimulate their minds—and because their generous GI bills pay for the tuition, or most of it.
It's not unusual to see military "buddies" enroll together in the classes. They sit together, and if one has a problem remembering information or paying attention, the other assists. According to administration at the school, LT is not exactly reaching out especially to veterans, but they seem to find favor with them and have good "word of mouth" promotion that occurs naturally. The school has a Veteran's Association and recently dedicated a veteran's center on the campus.
Outside of class, many of my students are balancing jobs and families, as well as riding on a VA hospital care merry-go-round of waiting, misdiagnoses, PTSD treatments, and prescription disasters. I've gotten to know many of them well. (Even though I have their permission to write about them, I decided not to use names here in this essay.)
One 25-year old former student has talked with me at length about the VA care he receives. He believes the medical professionals there are "overworked" and throw medicine at problems "to appear as if they're helping vets, that could be better served by other means." A passage of his paper, reprinted here with his permission, explains more about the suffering many vets go through:
Not all wounds are physical. There can be damage to a person's brain that causes more pain and trouble than an injury to the muscles or bones ever could. What if there was a man who no longer found enjoyment in life's simple entertainment, such as fishing, watching a movie with his loved ones or out in the cold early morning hunting white tail deer?
And in a later passage:
Pushing heavy medication, instead of a form of counseling, has made many suffering with PTSD stay away from receiving help as they attempt to suppress the issues instead of finding a way to resolve them.. Some individuals can no longer sleep through the night, or allow their back to face the door to a room and sometimes have uncontrollable outbursts of rage or paranoia. A person can, in one second, go from enjoying a meal with his family to the next moment throwing his chair at the wall and screaming at something that no one else can see or hear.
This young man who wrote this is smart, incredibly witty, and a good writer. At one point, he came to me after class to tell me that his somewhat animated behavior (at times joking around too much) was part of his myriad of symptoms. I never thought it was out of hand, but it did lead me to ask more questions about his treatment.
Some of what I found out was appalling. "I've been medicated to the point where I've been unable to know where I was, and have lost whole days of time following doctor's orders," he said. Somewhat surprisingly, he was able to excel on tests, even while on medications and suffering the fall-out of PTSD.
But others are not so fortunate. His best friend and military companion in the Helmand province of Afghanistan while in the Marines had already failed the course once and was back again in my classroom. (In a previous semester, he left my instruction for another teacher's and I never knew why.) Later I learned it was because of my large class size (at the time 34 students) and his inability to tune out the extra stimulation.
I hadn't taken it too personally, but was sorry to have heard he failed. Upon his return, I knew it wouldn't be easy when I saw the poor grade on his first quiz. His writing was excellent. The personal narrative essay he turned in was well organized and compelling. His problem, however, was retaining information he read and tried to study for the grammar tests and quizzes. "It just goes right over me," he said.
The student suspects that part of his retention issues stems from the shock waves of the high amounts of C4 he continually detonated while on blasting missions to clear routes of known and potential mines. These particular bombs are called MICLICs and the issues that result from their continual use are inherently different from PTSD, yet patients are often treated the same way by the VA: with more and more medication.
This young man didn't want any accommodations for his condition, and somehow, he passed—despite missing a few classes due to medication issues. I don't think I saw a happier student at the completion of the course.
The veterans in my classes are always some of the most well-informed about current events and our nation's policies on mental health and other vital affairs. Some of them already knew intimately about the "Murphy Bill" proposed by an old friend of mine in Congress from Pennsylvania, Tim Murphy.
He's the only psychologist in the House and his bill has had good bipartisan support, as well has been endorsed by the Washington Post and other media outlets. It's also taken some knocking by some who believe it's tied too closely to pharmaceutical companies, but it's been in careful development for some time as the only potential law to thoroughly address mental health.
Tim, who serves as a Commander in the Navy Reserve Medical Service Corps, also authored the "Invisible Wounds of War Amendment" to expand veterans' access to mental health care. It became a law in 2012. Some of the students in my class have already given "The Murphy Bill" a thorough reading and a thumbs up.
It would be a gross understatement to say that the soldiers in my classes have taught me a great deal more than I ever knew about the honor and plight of being a veteran. They have more than opened up my eyes to a reality that often pierces me, troubles me, and urges me to do more passionate research and offer what small help I can with their outside writing and endeavors.
In my last class, I had a 26-year military service veteran who wrote with great flashes of brilliance in all of his papers. He had difficulty, however, in keeping his writing cohesive and organized. But sometimes tangents are beautiful. When his prose read more like poems in waiting—as he wrote of seeing "the curvature of the earth from 30,000 feet, and the "ruins where Arabian Nights was written" along with many more gems, I could hardly argue for sticking to the point.
Do I know more today than I did that Veteran's Day long ago walking to the podium and microphone, shaking, to give a speech I had not prepared? Yes. Will I ever be qualified to speak eloquently on the subject? Probably not. As my Marine friend and former student who embraces "Semper Fidelis" and all it stands for says: "Explaining what it is or what it means to be a Marine (or a veteran I might add) is an impossible task. Only shown to those who have stepped on the yellow footprints."
But today on this day of gratitude to our vets, I can say thank you to him and to each and every one of my students who has served, to my brother, and to all the vets I'll never know.  It carries more meaning now for me than it ever could in the past. And as for that speech? I do recall that as I began to talk, I prayed. I spoke of my brother, and I spoke about sacrifice: the kind that people like myself who aren't veterans can make for the others who are.
My prayer today would be that our country will find better ways to help truly care and nurture the soldiers who have given so much and are now home. This one is for the troops. Today and every day.