Topic: G.I. Bill

Clarksville, TN – Austin Peay State University (APSU) aviation science student Jerry Gray first dreamed of flying when he was 10.
"I remember what bit me," he recalled. "I was on a ValuJet flight out of Florida. It was stormy, and I was scared, but when we got to the top of the clouds, it looked like snow.
«Read the rest of this article»
Nashville, TN – Tennessee Governor Bill Haslam and Department of Veterans Services Commissioner Many-Bears Grinder have announced September 24th-30th, 2017 as Student Veterans Week for their contributions to enrich campuses statewide.
In 1944, just weeks after the D-Day invasion, President Franklin Delano Roosevelt signed into law the Servicemen's Readjustment Act, commonly known as the GI Bill which provides veterans with access to education, employment and housing opportunities.
«Read the rest of this article»
Written by Curtis Johnson
Tennessee State Representative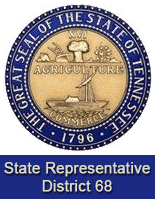 Nashville, TN – The first session of the 110th Tennessee General Assembly adjourned on May 10th, 2017, after passing major legislation that will benefit Tennesseans for generations to come. This is Part 7 of a 12 Part report.
This includes a measure making Tennessee the first state in the nation to offer all adults without a degree tuition-free access to community college; a new law rebuilding a safe and reliable transportation network, while reallocating revenues to maximize taxpayers' return on that investment; and a bill which provides a responsible path to improve access to broadband through investment, deregulation, and education.
Action in the General Assembly also included passage of a balanced budget which takes on no new debt, as well as legislation protecting the elderly, enhancing the state's robust job growth, cracking down on crime, and boosting efforts as the fastest improving state in the nation in K-12 student achievement. Following is a report on key legislation passed this year.
«Read the rest of this article»

Clarksville, TN – Nothing worth having comes easy – a lesson that former soldier Kali Cooper understands as well as anyone. But the services Austin Peay State University provides military and veteran students did make the transition to college life a little less difficult.
A Minnesota native who left her home and enlisted in the army at the age of 17, Cooper's life has more or less revolved around the military ever since.
«Read the rest of this article»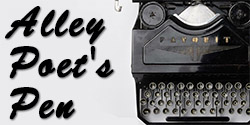 Nashville, TN – Once, in another life, I found myself seated atop the rear of a convertible Corvette in a Veteran's Day parade, cruising 5MPH down the streets of the township where I was an elected councilwoman. I'd been called up last minute (just that morning) by a fellow councilman colleague, as though I was to know of the tradition that existed each year.
There would be a program of festivities and a ceremony set up at the local park. As we waved and smiled at our neighbors and friends, I saw the councilman pull out two typed sheets of paper from the breast pocket of his suit. When I asked what it was, he said, "You know we're making speeches."
«Read the rest of this article»
Five Military Veteran State Employees Honored for Exemplary Service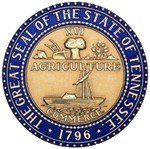 Nashville, TN – Tennessee Governor Bill Haslam and First Lady Crissy Haslam today joined Tennessee Department of Veterans Services Commissioner Many-Bears Grinder and Colonel Jimmie Cole from the Tennessee Military Department to recognize five veteran state employees and more than 506,000 Tennessee veterans of all ages and eras.
The Governor's Veterans Day event was held at the Tennessee Tower Plaza in downtown Nashville.
"It's an honor to celebrate these veterans and the contributions they make to state government," Haslam said. "There are nearly 3,000 veterans working for the state, and we are grateful for their military service and their service to Tennessee."
«Read the rest of this article»
Nashville, TN – Bethel University's College of Professional Studies is offering a new military scholarship to active-duty, veterans, and eligible family members. The reduced tuition can be applied toward a bachelor's degree in Organizational Leadership (online), a bachelor's degree in Management & Organizational Development (in the classroom), or Bethel University's Executive MBA degree.
Adult learners do not need previous college credits to take advantage of the scholarship. All forms of the GI Bill are accepted, and Tuition Assistance may be applied in addition to the scholarship. «Read the rest of this article»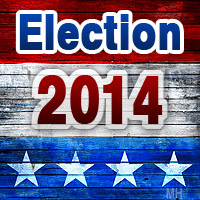 Cunningham, TN – Curt Mize, candidate for Montgomery County Mayor, visited the 106th Annual Lone Oak Picnic held by the Central Civitan Club and talked to the crowd on Saturday, July 27th, 2014.
"I served in the military. I am a Vietnam veteran. I went to Austin Peay on the GI Bill. I have a masters degree from Memphis University. I taught school for 10 years," said Mize. "I have been married to my wife for 44 years so I know how to compromise."
«Read the rest of this article»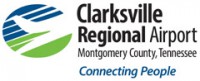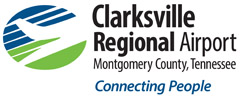 Clarksville, TN – Becoming a licensed pilot just became easier for would-be flyers in the Clarksville and Fort Campbell area.
The Professional Aeronautics Academy now offers a complete professional pilot licensing program and individual flight lessons at Clarksville Regional Airport.
«Read the rest of this article»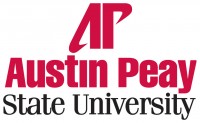 Clarksville, TN – In 2011, Dr. Minoa Uffelman, Austin Peay State University associate professor of history, set out to honor the legacy of her late father, O.S. Uffelman.
For several decades, he'd inspired countless individuals as a teacher, coach, principal and superintendent of Houston County Schools. Since education was so important to her father, Minoa and her husband, Joel Evans, decided to create the O.S. Uffelman Exemplary History Student Award at APSU.
«Read the rest of this article»