Nashville, TN – Tennessee Governor Bill Haslam and Department of Veterans Services Commissioner Many-Bears Grinder have announced September 24th-30th, 2017 as Student Veterans Week for their contributions to enrich campuses statewide.
In 1944, just weeks after the D-Day invasion, President Franklin Delano Roosevelt signed into law the Servicemen's Readjustment Act, commonly known as the GI Bill which provides veterans with access to education, employment and housing opportunities.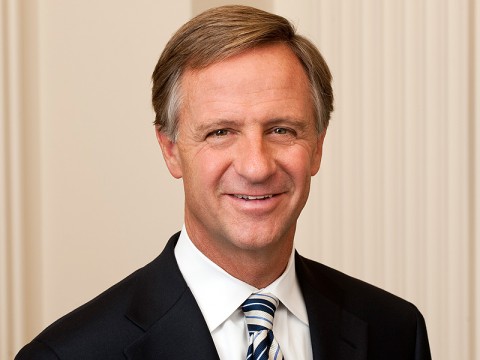 In 1988, a study conducted by the Congressional Sub-Committee on Education found the GI Bill had a return on investment in the United States economy of seven dollars for every dollar invested and 40 percent of those veterans took advantage of this benefit that would not otherwise be able to attend college.
In 2015, Tennessee veterans used $265,299,000 in educational benefits at campuses across the state.
"Veterans are a priority at higher education campuses across Tennessee and, as a state, we have committed more resources to meeting the needs of student veterans," Haslam said. "These men and woman bring life experience, wisdom and leadership that enrich our campuses and communities."
More than 8,800 student veterans are currently enrolled in Tennessee higher education institutions. There are 22 Veteran Education Transition Support (VETS) Campuses statewide. To receive the VETS Campus designation, higher education institutions must meet seven requirements listed in the VETS Act of 2014. The Tennessee Higher Education Commission (THEC) determines VETS Campus designation.
"The perseverance, determination and maturity of student veterans are valued on campuses," Grinder said. "We are inspired to see more higher education institutions committed to recruit, retain and support student veterans through to graduation which benefits our state and workforce."
Veterans Services will host the third annual Student Veteran Organization Summit at Lipscomb University at 1 University Park Drive in Nashville on Saturday, September 30th from 9:00am to 3:00pm.
Thirty campuses statewide will present the Student Veteran Week proclamation to Student Veteran Organizations or high performing student veterans who have made significant campus contributions.