Topic: U.S. Department of Veterans Affairs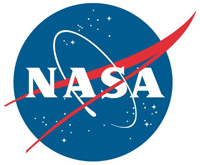 Cleveland, OH – NASA's Glenn Research Center and University Hospitals (UH) in Cleveland have collaborated to develop new methods and technologies for decontaminating personal protective equipment (PPE) for aerospace applications and for safeguarding the health of workers caring for patients with coronavirus (COVID-19).
A team of researchers recently developed and tested two new approaches that could enable health care professionals to sanitize face masks on-site and safely reuse them. These approaches also may be useful to the aerospace community when traditional sterilization techniques might not be available.
«Read the rest of this article»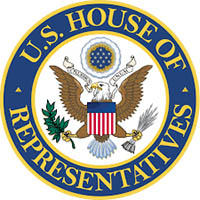 Washington, D.C. – On Friday, June 26th, 2020, U.S. Representative Mark Green sent a letter to House Armed Services Committee Chairman Adam Smith urging the Committee to include his bipartisan K2 Veterans Toxic Exposure Accountability Act in the FY2021 National Defense Authorization Act (NDAA).
Green said, "Our Nation sent nearly 7,000 brave men and women to K2 Air Base in Uzbekistan as part of Operation Enduring Freedom. These troops are now five times more likely to develop cancer than their counterparts who deployed elsewhere."
«Read the rest of this article»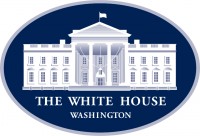 Washington, D.C. – More than 6,000 veterans die by suicide each year, taking their own lives at a rate one-and-a-half times that of other Americans. Female veterans are at an even higher risk, with a suicide rate of more than twice that of other Americans.

From 2005 to 2016, the veteran suicide rate rose by an alarming 26 percent. In the past, these heroes were too often overlooked by our leaders, who sent our troops to fight in foreign lands without taking care of them once they returned home.
«Read the rest of this article»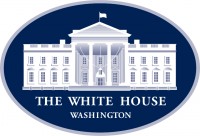 Washington, D.C. – PRESIDENT DONALD TRUMP: Thank you very much. And we really — you're my friends and you've been supporting me right from the beginning. I appreciate that you're here. And we're here for you. And I told you, when you want to come back with your 600,000, we're ready to take you.
But you're going to give us a little display on those beautiful bikes. And you're going to be — I've never seen anyone do that actually. You must have special privileges. I've never seen anybody ride through here.
«Read the rest of this article»
Clarksville, TN – For the third year in a row, Clarksville is the recipient of an Insurify Most Patriotic Cities Award, which is based on a nationwide analysis of the residency of current and former military service members.
«Read the rest of this article»

Silver Spring, MD – The U.S. Food and Drug Administration (FDA) today continued to take action in the ongoing response effort to the COVID-19 Coronavorus pandemic:
The FDA announced that the agency will host a virtual Town Hall on May 15th, 2020, for researchers, clinical laboratories, and commercial manufacturers to discuss the production and use of 3D printed swabs during the COVID-19 Coronavorus public health emergency.
«Read the rest of this article»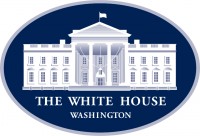 Washington, D.C. – PRESIDENT DONALD TRUMP: Well, thank you very much. Please.
This afternoon, I'll sign a proclamation declaring the month of May to be Older Americans Month. I don't know if I'm in that category. I have a feeling I am. But I feel good. And our country is making a lot of progress, Alex — I want to tell you that. Making a lot of progress.
As we honor the incredible contributions of our nation's seniors, we are here today to discuss the unprecedented steps we that we're taking to protect them from the virus.
«Read the rest of this article»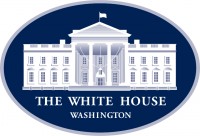 Washington, D.C. – Encouraging private-sector solutions through targeted deregulation and public-private partnerships is a critical part of the Donald Trump Administration's COVID-19 Coronavirus response.
This approach has successfully expanded testing development, healthcare capacity, and the use of telehealth. Telehealth has grown as the United States continues responding to COVID-19's challenges, leading to public health benefits.
«Read the rest of this article»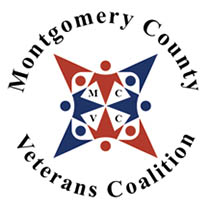 Clarksville, TN – The Montgomery County Veterans Coalition (MCVC) will be presented with recognition from the Secretary of the Department of Veterans Affairs, Robert Wilkie, during the Montgomery County Veterans Coalition's 3rd Annual United for Veterans Dinner on April 3rd, 2020.
MC Veterans Coalition will receive this recognition for the work the Veterans Coalition has done to create a collaborative veteran community that advocates for positive impact for Veterans and their families, thereby fostering a veteran-friendly community.
«Read the rest of this article»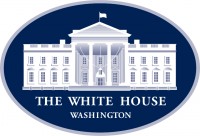 Washington, D.C. – President Donald Trump unveiled his budget proposal for the 2021 fiscal year this past week, which combines responsible cuts to long-term government spending with common-sense investments in America's working class.

The highlights include proposed funding increases for the core functions of the U.S. government—Veterans Affairs, NASA, and Homeland Security among them—along with sensible reductions to foreign aid and areas of redundancy across the Federal bureaucracy.
«Read the rest of this article»