Topic: U.S. Department of Veterans Affairs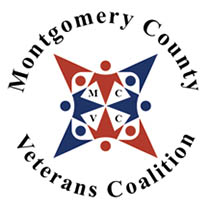 Clarksville, TN – The Montgomery County Veterans Coalition (MCVC) will be presented with recognition from the Secretary of the Department of Veterans Affairs, Robert Wilkie, during the Montgomery County Veterans Coalition's 3rd Annual United for Veterans Dinner on April 3rd, 2020.
MC Veterans Coalition will receive this recognition for the work the Veterans Coalition has done to create a collaborative veteran community that advocates for positive impact for Veterans and their families, thereby fostering a veteran-friendly community.
«Read the rest of this article»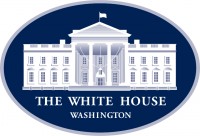 Washington, D.C. – President Donald Trump unveiled his budget proposal for the 2021 fiscal year this past week, which combines responsible cuts to long-term government spending with common-sense investments in America's working class.

The highlights include proposed funding increases for the core functions of the U.S. government—Veterans Affairs, NASA, and Homeland Security among them—along with sensible reductions to foreign aid and areas of redundancy across the Federal bureaucracy.
«Read the rest of this article»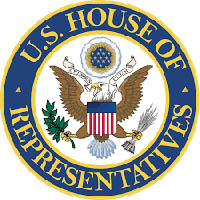 Clarksville, TN – On Tuesday, January 21st, 2020, U.S. Representative Mark Green will host a Veterans Town Hall from 5:00pm – 6:00pm CT at the William O. Beach Civic Hall in Clarksville.
"I am honored to host this important Veterans Town Hall. Each time I speak with our veterans I'm reminded of the reasons I came to Washington," said Representative Mark Green.
«Read the rest of this article»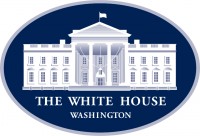 Washington, D.C. – On November 11th, Americans commemorate the service, sacrifice, and immeasurable contributions of our Nation's veterans who have proudly worn our country's uniform to defend and preserve our precious liberty. As we celebrate Veterans Day, we pause to recognize the brave men and women who have fearlessly and faithfully worked to defend the United States and our freedom.
Their devotion to duty and patriotism deserves the respect and admiration of our grateful Nation each and every day. We are forever thankful for the many heroes among us who have bravely fought around the world to protect us all.
«Read the rest of this article»
Washington, D.C. – World War I – known at the time as "The Great War" – officially ended when the Treaty of Versailles was signed on June 28, 1919, in the Palace of Versailles outside the town of Versailles, France
However, fighting ceased seven months earlier when an armistice, or temporary cessation of hostilities, between the Allied nations and Germany went into effect on the eleventh hour of the eleventh day of the eleventh month. For that reason, November 11th, 1918, is generally regarded as the end of "the war to end all wars."
«Read the rest of this article»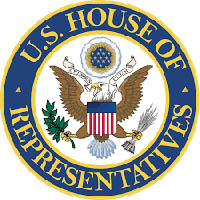 Washington, D.C. – U.S. Representative Mark Green issued the following statement today:
"After speaking with TVHS Health System Director Jennifer Vedral-Baron, we are pleased that an alternate—and better—location has been found for the VA clinic in Dover, and that we can anticipate an opening in the next two months," said Representative Green.
"Our office is working closely with the VA and local officials to make sure every veteran continues to receive the care our Nation owes them during this transition period," Green stated.
«Read the rest of this article»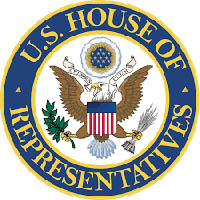 Washington, D.C. – After the Veterans Affairs Tennessee Valley Healthcare System (TVHS) clinic in Dover, Tennessee abruptly closed its doors more than three weeks ago, the community still has received no answers regarding the future of the clinic.
Representative Mark Green sent the following letter to Veterans Affairs Secretary Robert Wilkie requesting answers on the clinic's September 15th closure and urging action to ensure that Dover's veterans receive the honor and care of a grateful Nation:
«Read the rest of this article»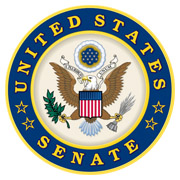 Washington, D.C. – This week House Democrats gathered to announce their intention to begin formal impeachment inquiries against President Donald Trump. The announcement was the culmination of a three-year witch hunt that started with a grudge they've held against the president since their chosen candidate failed to win the 2016 election.
Caring For Our Veterans: Our brave men and women risked their lives to protect this nation and deserve the care and support necessary to address the long-term health effects from exposure to harmful environments, such as burn pits.
«Read the rest of this article»

Clarksville, TN – Next fall, Austin Peay State University (APSU) plans to address a mental health crisis shaking military communities across the nation when it unveils the institution's second doctoral degree – a Doctor of Psychology (Psy.D.) in counseling psychology – with a concentration in serving military personnel, veterans and their families.
«Read the rest of this article»
New Alliance will present #BeThere Clarksville event
Clarksville, TN – On Thursday, October 3rd, 2019, Community members and care givers from all walks of life — especially service members, veterans and their families — are invited to a suicide prevention summit from 9:00am to 2:00pm at the Wilma Rudolph Event Center.
«Read the rest of this article»