Topic: Veterans Day Parade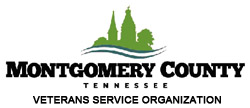 Montgomery County, TN – The Clarksville-Montgomery County Veterans Day Parade will take place on Saturday, November 7th, with pre-parade ceremonies set for 9:00am in front of the historic courthouse (south side) on Third Street in Downtown Clarksville.
The keynote speaker is US Army retired Major General Walt Lord, who now serves as Vice President, Government Division, at FileBank Inc.
«Read the rest of this article»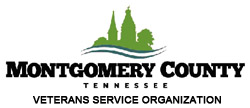 Clarksville, TN – Clarksville's 2019 Veterans Day Parade was even bigger than usual as it was merged with the Austin Peay State University (APSU) annual Homecoming Parade, an occurrence that happens once every five years.
Thousands, who gathered on the streets of Downtown Clarksville Saturday morning to celebrate, were treated to approximately 150 parade entries, ranging from APSU's Homecoming Court to Veterans groups, First Responders, marching band and more.
«Read the rest of this article»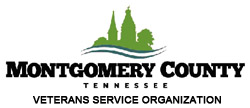 Clarksville, TN – Clarksville-Montgomery County's annual Veterans Day Parade began with an opening ceremony on the steps of the court house featuring special guest speaker Dr. David A. Wesner, followed by dozens of entries performing for thousands of spectators on Clarksville's downtown streets.
«Read the rest of this article»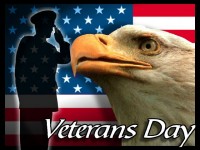 Clarksville, TN – A Welcome Home Veterans celebration has been taking place in Clarksville since September 13th, beginning with the arrival of the American Veterans Traveling Tribute Wall at Appleton Harley Davidson.
More than two dozen events at venues throughout the city included a reception at Old Glory Distilling Co., a screening of Ken Burns' new documentary "The Vietnam War", and a Remembrance Ceremony at First Baptist Church featuring Cindy Stonebraker, whose father has been MIA since October 1968.
«Read the rest of this article»

Clarksville, TN – The USS LST-325, 328-foot-long landing ship tank, will arrive in Clarksville on Wednesday, September 6th, 2017. The ship's arrival in Clarksville is one of the many activities that are part of Visit Clarksville's Welcome Home Veterans Celebration.
The LST-325 will be open for tours beginning at 9:00a.m. on Thursday, September 7th through 5:00pm Friday, September 15th. The LST will depart from Clarksville on Saturday, September 16th, 2017.
«Read the rest of this article»

Clarksville, TN – Clarksville's third annual Welcome Home Veterans parade is scheduled for Saturday, September 16th, 2017 at 10:00am in historic downtown.
"Originally created to honor Vietnam Veterans, the parade now a tribute by Vietnam Veterans to all American Heroes. This is a day for families, friends and all citizens to salute the service and sacrifices made by America's Military," said Visit Clarksville Board Chairman Jerry Allbert.
«Read the rest of this article»
Bus system aims to honor veterans, help voters reach polls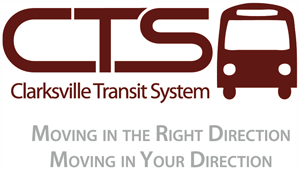 Clarksville, TN – Clarksville Transit System will offer free bus rides to all passengers on Election Day, November 8th, and again on Veterans Day, November 11th.
Clarksville Mayor Kim McMillan and Art Bing, Clarksville Transportation Director, announced on Thursday the plan for the free rides as a way to focus attention on voting and to honor military veterans.
«Read the rest of this article»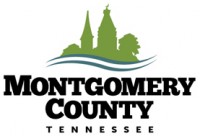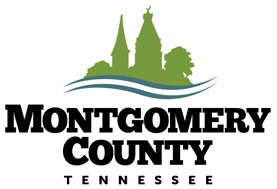 Montgomery County, TN – Montgomery County Government is pleased to announce that country singer Billy Ray Cyrus will be riding in the Veterans Day Parade on Saturday, November 5th, as a guest of Appleton's Harley Davidson.
Cyrus, along with a special guest of his, will be riding with a group of motorcyclists in the parade to support Operation Home Front.
«Read the rest of this article»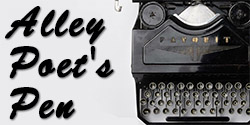 Nashville, TN – Once, in another life, I found myself seated atop the rear of a convertible Corvette in a Veteran's Day parade, cruising 5MPH down the streets of the township where I was an elected councilwoman. I'd been called up last minute (just that morning) by a fellow councilman colleague, as though I was to know of the tradition that existed each year.
There would be a program of festivities and a ceremony set up at the local park. As we waved and smiled at our neighbors and friends, I saw the councilman pull out two typed sheets of paper from the breast pocket of his suit. When I asked what it was, he said, "You know we're making speeches."
«Read the rest of this article»
APSU Sports Information

Clarksville, TN – When Austin Peay State University football team hosts Southeast Missouri for Saturday's regular-season finale, it will do so in front of a host of our military friends from Fort Campbell, and Austin Peay's northern neighbors will be heavily involved in the day's festivities.
«Read the rest of this article»