Clarksville, TN – In the 2015-16 budget, Clarksville Mayor McMillan proposed a special revenue fund created from a small portion of the local option sales tax dollars the City of Clarksville receives each year.
That proposal was included in the budget that the Council adopted in July. The purpose of this special revenue fund was to provide money to deal with one of the biggest issues people in Clarksville are interested in: roads.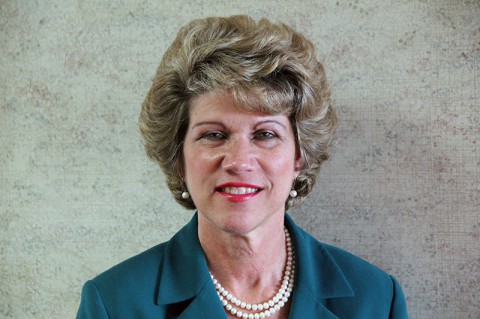 It's no secret that lack of funding for transportation projects, including roads, is a big problem. Tennessee Governor Bill Haslam was in Clarksville a few months ago with Tennessee Department of Transportation (TDOT) Commissioner John Schroer to talk about it.
Making matters more difficult is the fact that there is not a permanent transportation bill in Congress which would provide for much needed funding to the states. Many state projects have, in fact, been put on hold because of this lack of funding.
"The lack of funding from traditional sources can put pressure on local governments to deal with transportation projects," said Mayor Kim McMillan. "In a city with the growth we are experiencing in Clarksville, we need to do everything we can to make sure our infrastructure keeps pace with the increased population, including commuters and travelers on our roads. Governor Haslam and Commissioner Schroer understand our needs for improvement of our roads and increasing transportation opportunities in Clarksville. The one key question that has remained, however, is how do we pay for it?"
The possibility of widening SR-374 (Warfield Boulevard) south to Dunbar Cave Road to west of Stokes Road has been the subject of conversation in Clarksville for years. Over the past several months,
Mayor McMillan has had conversations with Commissioner Schroer and other state officials about moving forward with this project. As a result of these conversations, it became apparent that the City could work in partnership with the state on road projects by contributing to funding. The first of the projects identified is the Warfield Boulevard road widening project.
The City and the State now have a signed contract outlining the work to be done. Based on the estimates provided in the contract, the City will ultimately contribute $1.5 million from the special revenue fund established in the recent City budget. The State will contribute more than $15 million.
There are four major phases of the project: environmental, preliminary engineering/design, right of way purchases and construction. The first three phases have been funded, and TDOT will consider the project for construction funding when it develops its 3 year program in the spring of 2016.
"Local contribution is one of key factors the State looks at to fund and move forward on projects," explained Mayor McMillan. "I believe we have shown our commitment to continuing infrastructure improvements and furthered our already excellent relationship with TDOT through this agreement. This project is just more proof of how much can be accomplished when we work together."