Topic: Clarksville Mayor
Crossing guards message: "Slow down, get off the phone, pay attention"
Clarksville, TN – The Clarksville Police Department continues to focus on enforcement of traffic laws in school zones and around school buses.
It only takes a few moments of conversation with school crossing guards to understand the depth of the problem. Three guards — Raphaela Velasquez, Vanna Gibson and Barbie Hemmingsen — recently visited Clarksville Mayor Joe Pitts to appeal for help in getting drivers to behave in school zones.
«Read the rest of this article»
Clarksville, TN – The new leader of Clarksville Fire Rescue (CFR) Freddie D. Montgomery Jr. was bestowed a high honor by the Hopkinsville Fire Department, where he had served for 25 years before retiring as Fire Chief and taking his new position in Clarksville.
HFD announced Saturday at its annual gala and awards ceremony that the department had created the Montgomery Award, which will be given to HFD firefighters who serve with high distinction . A bronze helmet statue will be created bearing Montgomery's badge number, and the name of each winner will be inscribed on the statue, which will be displayed at the department's new administrative headquarters.
«Read the rest of this article»
Clarksville, TN – In addition to the stunning display of lights at Christmas on the Cumberland, visitors to McGregor Park this holiday season will be able to enjoy free WiFi access.
The installation of eight WiFi access points in the riverfront park has been a joint effort by the City of Clarksville's Information Technology Department, CDE Lightband and vendors Layer 3 Communications and CommScope.
«Read the rest of this article»
Clarksville, TN – Thanksgiving is a time to reflect, a time to be grateful for all that we have been given. My favorite Thanksgiving Day memories growing up involve doing yard work and raking leaves with my dad. I'm sure this was designed to get us outside and out of my mother's hair while she prepared dinner. We then pivoted to kitchen cleanup duty after the meal.
«Read the rest of this article»
Group offering free hot chocolate on Shop Small Saturday
Clarksville, TN – Walk Bike Clarksville members will set up from 9:00am to noon on Saturday, November 30th, 2019 at the corner of First Street and Franklin Street for Shop Small Saturday to share some hot chocolate in campfire mugs and speak to downtown shoppers about walkability.
«Read the rest of this article»

Clarksville, TN – The Clarksville Montgomery County Economic Development Council announced today that a Nashville real estate development company is cooperating with the Hand Family on a $50 million mixed-use development of the four-acre site across from the planned Montgomery County Multi-Purpose Event Center (MPEC).
«Read the rest of this article»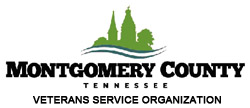 Clarksville, TN – Clarksville's 2019 Veterans Day Parade was even bigger than usual as it was merged with the Austin Peay State University (APSU) annual Homecoming Parade, an occurrence that happens once every five years.
Thousands, who gathered on the streets of Downtown Clarksville Saturday morning to celebrate, were treated to approximately 150 parade entries, ranging from APSU's Homecoming Court to Veterans groups, First Responders, marching band and more.
«Read the rest of this article»
Clarksville, TN – The City of Clarksville's Christmas on the Cumberland is sure to create lasting memories this holiday season as thousands experience the captivating display of more than two million lights.
Join with friends and neighbors to celebrate Christmas on the Cumberland's 21st year with a grand opening ceremony at 5:30pm, Tuesday, November 26th at the McGregor Park RiverWalk and Museum.
«Read the rest of this article»
Clarksville, TN – The Clarksville Street Department on Monday night moved equipment and personnel to battle the wintry mix of ice and snow that hit the area.
City offices will open at 10:00am Tuesday, Clarksville Mayor Joe Pitts announced after a conference call with City department heads at 8:30pm. Monday. All essential personnel were to be on the job as usual on Tuesday. City Court will begin Tuesday at 10:00am.
«Read the rest of this article»
Clarksville, TN – I'm honored to serve as Mayor of the City of Clarksville, the home of Fort Campbell and a large number of military veterans and their families.
On Veterans Day, which we will celebrate Saturday with speeches and a parade and on Monday with several ceremonies, we honor all who have served in the U.S. Armed Forces.
«Read the rest of this article»