Topic: U. S. Senate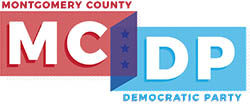 Montgomery County, TN – The Montgomery County Democratic Party invites the community to hear prominent political figures discuss key issues on relevant topics affecting our state and country.
Panel participants will be U.S. Senate Candidate James Mackler, Justin Kanew of The Tennessee Holler, and State Representatives Jason Hodges (Clarksville), Darren Jernigan (Nashville), and London Lamar (Memphis).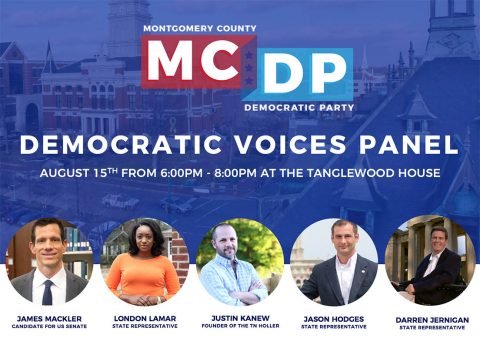 «Read the rest of this article»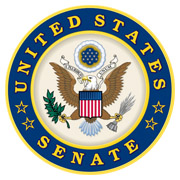 Washington, D.C. – Just this week, the Centers for Disease Control and Prevention (CDC) reported the largest outbreak of measles in the United States since 2000. The alarming increase in measles cases underscores the importance of vaccines and immunizations in our country.
The U.S. Senate recently passed my bipartisan Vaccines Save Lives resolution to send a clear and unequivocal message of Congressional support for vaccines and to urge parents, in consultation with their health care providers, to follow scientific evidence and the consensus of medical experts in favor of timely vaccinations for the well-being of their children and surrounding communities.
«Read the rest of this article»
Senator Marsha Blackburn
Tennessee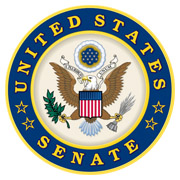 Washington, D.C. – Our new Nashville Office will open on March 1st.

I am thrilled to announce we will open our new Nashville office on March 1st. The address will be 3322 West End Avenue, Suite 610, Nashville TN 37203. It will be the sixth and final office we open in Tennessee.
The opening of the Nashville office will complete our in-state set-up. We are the first of the freshmen U.S. Senate offices to have all of our state offices up and running. Since being sworn in on January 3rd, we have been working each and every day to serve Tennesseans across the state.
«Read the rest of this article»
League Of Voter Empowerment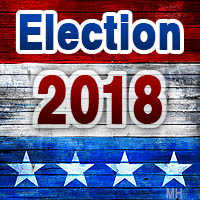 Clarksville, TN – The Clarksville-Montgomery County "League Of Voter Empowerment" (L.O.V.E.), a voters club comprised of local residents who meet monthly to discuss politics and the current state of governmental affairs, has announced its endorsements for the November 6th, 2018 Federal, State and City General Election.
We believe the following group of candidates hold true to our mission statement of "having the best interest of their constituents in mind" and will best represent the people of our nation; state, city and county in the true democracy manner in which this country was built on.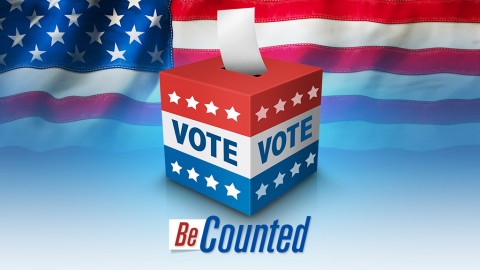 «Read the rest of this article»
Written by Curtis Johnson
Tennessee State Representative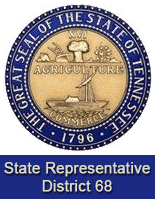 Nashville, TN – Next week, the full House will consider legislation that seeks to place the nation's motto, "In God We Trust," in all Tennessee schools. House Bill 2368 calls for the motto be displayed in a prominent location. The establishment of this motto was signed into law in 1956 by President Eisenhower, but was imprinted on U.S. coins and currency long before that time.
According to a 2003 joint poll by USA Today, CNN, and Gallup, 90% of Americans support the inscription "In God We Trust" on U.S. coins.
In 2006, on the 50th anniversary of its adoption, the United States Senate reaffirmed "In God We Trust" as the official national motto of the United States of America
«Read the rest of this article»
Congressman Marsha Blackburn
7th District of Tennessee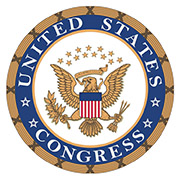 Washington, D.C. – As the stories in the media on health care seemingly change from day to day, one thing remains clear: Americans deserve action. We must act. In addition to speaking with many of you, I spoke on a number of shows this week about the need to get something done on health care and what the Senate can do to make some progress on this issue.
The Senate is now considering a bill that has previously passed to repeal Obamacare with a two-year delay to allow Congress the time to craft and debate legislation that truly addresses the root problems of our high health care costs.
«Read the rest of this article»

Clarksville, TN – Vice chair of the Tennessee Board of Regents (TBR) Emily Reynolds will deliver the keynote address at Austin Peay State University's 88th Spring Commencement on May 5th in the University's Dunn Center.
Reynolds has had an extensive career in public service and politics, having served under two U.S. senators from Tennessee—Senator Howard Baker and Senator Bill Frist. Both men also served as majority leader of the U.S. Senate.
«Read the rest of this article»
Related Images: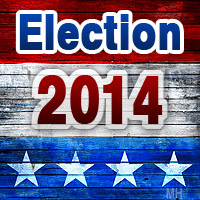 Clarksville, TN – Across Tennessee yesterday, the voters went to the polls to select their representatives for a variety of Federal, State, and Local offices. In Montgomery County voters cast ballots for the Tennessee Governor, U.S. Senator, a Congressman , three Tennessee House seats, the Clarksville City Mayor, and half of the city council seats. Voters also cast ballots on 4 seperate Amendments to the Tennessee Constitution, and a local referendum on allowing retail food stores to offer sell wine in Clarksville; all were approved. Voter turnout was exceptionally low with just 8.09% of the voters choosing to cast ballots in Montgomery county.
In a hard-fought race to become the next Mayor of the city of Clarksville, current Mayor Kim McMillan was reelected with 46.47% of the vote. Challengers Bill Summers and Jeff Burkart split 53.45% of the vote.
«Read the rest of this article»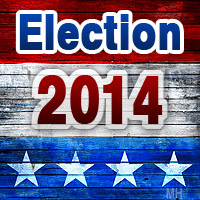 Clarksville, TN – On October 7th, 2014 the Coffee Party of Clarksville, Tennessee will host "Coffee with The Candidates Political Forum" at G's Pancake House Restaurant, located at 803 South Riverside Drive, Clarksville, TN beginning at 6:30pm.
There will be candidates from the Democratic Party, Republican Party, Independent Party, Green Party, Tea Party, Constitution Party, Libertarian Party and more, who are running for U.S. Senate, U.S. Congress, Tennessee Governor, and Tennessee State Representative.
«Read the rest of this article»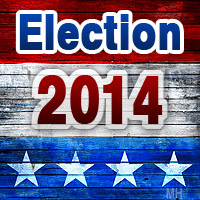 Clarksville, TN – Voting is underway across Clarksville, Montgomery County for the Tennessee State Primary and County general elections. Voting continues until 7:00pm this evening.
Turnout appears light with roughly 11,000 people voting in the early voting, and multiple precincts reporting extremely light turnout today. "I am ashamed to tell you how many people we had vote today," said poll worker Nancy Chambers, before revealing that only 21 people had turned out to vote at Smith school by 9:00am. Results at the other polling places were similar.
«Read the rest of this article»