Topic: U. S. Senate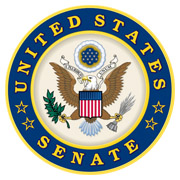 Washington, D.C. – U.S. Senators Marsha Blackburn (R-Tenn.), Tom Cotton (R-Ark.), and Cindy Hyde-Smith (R-Miss.) introduced the Restoring the Armed Career Criminal Act, legislation that will protect Americans from violent crime. The legislation reinstates an important tool for prosecutors to seek enhanced penalties against violent, repeat offenders. For bill text, click here.
Representative David Kustoff (R-Tenn.) also introduced companion legislation in the U.S. House of Representatives.
«Read the rest of this article»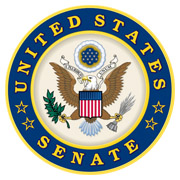 Washington, D.C. – Senator Marsha Blackburn (R—Tenn.), along with 14 Republican senators, sent a letter to the international business community warning them about resuming business with Iran if sanctions are lifted.
In part, the senators wrote, "Your member companies may see this potential removal of U.S. sanctions on Iran as a lucrative opportunity. Trust us, they should not. If U.S. sanctions on Iran were temporarily lifted and these firms decided to reenter the Iranian market, not only would they be engaging with a corrupt and capricious regime, they would be investing in ventures doomed to fail. These firms would also risk exposure to individuals and companies that are intertwined with the malign activities of the world's leading state sponsor of terrorism. So long as the Islamic Republic of Iran continues its outlaw behavior, we will support robust sanctions against the regime."
«Read the rest of this article»
Written by Marsha Blackburn
U.S. Senator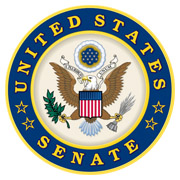 Washington, D.C. – It's easy to put stories of the crisis facing our nation at a distance when you live and work more than a thousand miles north of the United States-Mexico border. But as the effects of mass illegal immigration spread northward, Tennesseans are facing a stark new reality: when our border isn't secure, every town becomes a border town and every state a border state.
Perhaps no one understands that better than Tennessee Bureau of Investigation Director David Rausch, who describes the crisis as "out of control."
«Read the rest of this article»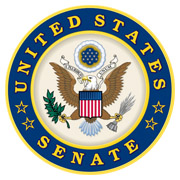 Washington, D.C. – U.S. Senator Marsha Blackburn (R-Tenn.) along with Senators Steve Daines (R-Mont.), Thom Tillis (R-N.C.), Mike Rounds (R-S.D.), Kevin Cramer (R-N.D.), Joni Ernst (R-Iowa), Ted Cruz (R-Texas), Mike Lee (R-Utah), and Rick Scott (R-Fla.) introduced legislation to curb President Joe Biden's ability to renegotiate the failed Iran Nuclear Deal. The legislation was led by Representative Andy Barr (R-Ky.) in the House of Representatives.
"The Obama-Biden administration bent over backward to appease Iran and even sent a jumbo-jet filled with $400 million in pallets of cash to the murderous regime," said Senator Blackburn.
«Read the rest of this article»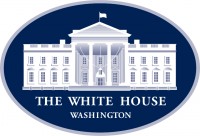 Washington, D.C. – More Americans voted in the 2020 elections than any election in our nation's history. In Georgia, we saw this most historic demonstration of the power of the vote twice – in November and then again in the runoff election for the U.S. Senate seats in January.
Recount after recount and court case after court case upheld the integrity and outcome of a clearly free, fair, and secure democratic process.
«Read the rest of this article»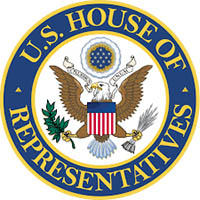 Washington, D.C. – Congressman Mark Green (TN-07) and Congressman Henry Cuellar (TX-28) have introduced the bipartisan, bicameral Allied Burden Sharing Report Act of 2021, a bill that would require the U.S. Department of Defense to provide Congress with a report on the common defense contributions of NATO countries and other defense partners.
Senator Mike Lee (R-UT) has introduced identical legislation in the Senate.
Representative Green said, "A strong NATO and all our alliances are more important now than ever in the face of growing threats to our Nation from China, Russia, Iran, and dangerous non-state actors."
«Read the rest of this article»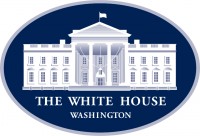 Washington, D.C. – PRESIDENT JOE BIDEN: Good afternoon. It's a good day today. You know, when we took office 45 days ago, I promised the American people that help was on the way. Today, I can say we've taken one more giant step forward in delivering on that promise that help is on the way.
I want to thank — start off by thanking the Vice President, but I want to thank all of the senators who worked so hard to reach a compromise to do the right thing for the American people during this crisis and voted to pass the American Rescue Plan.
«Read the rest of this article»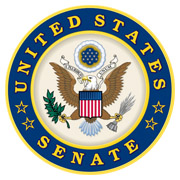 Washington, D.C. – U.S. Senator Marsha Blackburn delivered a speech on the floor of the U.S. Senate and highlighted how the science proves schools can and must safely reopen.
"The Democrat effort to keep schools closed puts the interest of teacher unions above the needs of our students," said Senator Blackburn.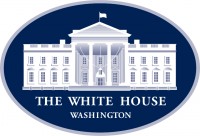 Washington, D.C. – It was nearly two weeks ago that Jill and I paid our respects to Capitol Police officer Brian Sicknick, who laid in honor in the Rotunda after losing his life protecting the Capitol from a riotous, violent mob on January 6th, 2021.
Today, 57 Senators – including a record 7 Republicans – voted to find former President Trump guilty for inciting that deadly insurrection on our very democracy.
«Read the rest of this article»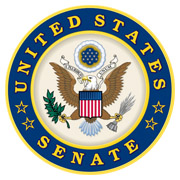 Washington, D.C. – Tennessee is the proud home to a number of Historically Black Colleges and Universities (HBCUs).
This week, FedEx announced a $5 million dollar grant to HBCUs in Mississippi and Tennessee to celebrate Black History Month.
This investment will support skill-based training, career coaching, financial literacy, and training in other critical life skills.
«Read the rest of this article»