Who is Lauri Day and why does she want to serve in the Tennessee Legislature?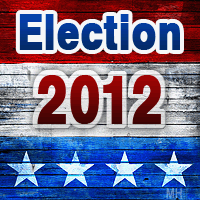 Clarksville, TN – Appearing on WJZM1400am radios "Clarksville in Review," Lauri Day says that three years ago, God laid it on her heart that this is what she was supposed to do, and has been spending the last two years visiting the legislature, and following legislation that affects Tennessee.   Day has never been elected to public office, but says she's eager to represent the citizens of the district and be a citizen representative.  "I've been very busy as a citizen, studying the issues, and I have skills that will lend to being very effective to my constituents."
Day's republican opponent is Clarksville city councilman Nick Steward.  Day says she does not want to dwell on Steward's shortcomings, and admissions of wrong doing in the military.  "I want the people of District 74 to vote for me, and not against Nick Steward.  I want the citizens to know who I am, and what I stand for.   You do what you're allowed to do, and that shouldn't impose on the district as a whole.  To do the true job of a statesman, you find the commonality of everyone."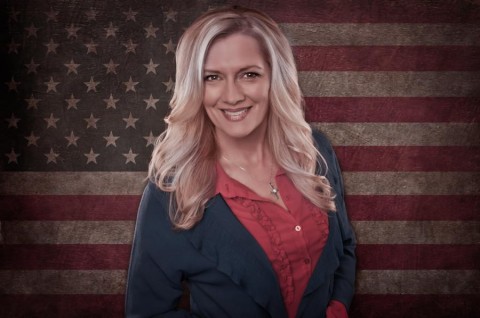 When the new districts were drawn, more of Montgomery County was pulled into district 74.  Democrat John Tidwell is the incumbent.
When asked about Clarksville/Montgomery County and what her impression of the community is, Day said, "it's a fascinating town, and the presence of the military makes it an honor to represent this district.  Clarksville is a fast growing community, and I'm still learning what the issues are that are important to everyone."
Lauri Day is concerned about education, roads and helping her district thrive as a whole.  "The money is there, it's just not getting into the hands of those who need it most.  Teachers, students, and curriculum is where the money needs to go and we're overspending money in areas that don't directly impact the student.  Teachers spend too much of their own money just to provide the supplies needed in the classroom.  I just think some of the priorities are out of whack when it comes to education.  I want to change that."
Day is opposed to the Smart Growth 2030 plan saying, "it sets a community up for sustainable development, using the green issue as it's reasoning for planning.  I'm not against city planning, and growth, but the Smart Growth 2030 plan could leave cities at the control of the federal government.  It doesn't address a city's particular issues or needs, it just sets it up for sustainable development using the green issue as it's reason for growth."
But green is good right?
"Green is not good when you mandate your cities and the companies within that city.  It's an evil plan and people need to get familiar with it."
Day was asked if she had any "skeletons" in her closet that the voters needed to know about.  "Well, I'm 51 years old, I enjoyed the seventies like anyone else, but I certainly don't have a criminal record.  I have tried to live a good life, an honest life, I have problems like anyone else.  I've always filed my taxes, I have a lean on my house, but I'm paying my taxes and we struggle just like any other family today.  I want to be a better person, and I want to serve the citizens of my district."
You can listen to the entire interview with Lauri Day at www.wjzm.com/podcast .