Topic: Tennessee House of Representatives 74th district
Cunningham, TN – Tennessee State Representative for 74th District Jay D. Reedy talked at the 108th annual Lone Oak Picnic put on by the Central Civitan Club on Saturday, July 30th, 2016.
"The delegation from Montgomery County has done a lot for Montgomery County and we plan on doing a lot more. The election two years ago I ran on less government, more local control and more personal responsibility. With that we have kept Tennessee at the lowest debt in the entire nation," said Reedy.
«Read the rest of this article»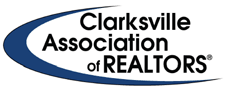 Clarksville, TN – The Clarksville Association of Realtors (CAR) will be hosting a public debate on Tuesday, July 12th. The debate will feature candidates campaigning for Districts 67 and 74 of the Tennessee House of Representatives and District 22 of the Tennessee State Senate.
The public debate, which will be held at the CAR office at 115 Center Pointe Drive, will include Realtors from the Clarksville/Montgomery County area as moderators and panelists.
«Read the rest of this article»
Overview and Understanding Common Core State Standards
Clarksville, TN – A presentation on Common Core Standards will be held on Wednesday, June 26th at 7:00pm in the Pinnacle. This event is sponsored by the Common Sense Coalition and features Lauri Day as the guest speaker.
Lauri Day was the Republican candidate for the 74th district seat in the Tennessee State House of Representatives. She has been traveling around the state educating the public about Common Core since January.
«Read the rest of this article»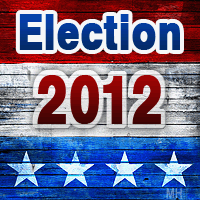 Cunningham, TN – The 104th Lone Oak Picnic was held Saturday, July 28th by the Central Civitan Club at the Civitan Building on Alonzo Place. The Lone Oak Picnic has a long standing tradition of candidates running for election giving speeches during the event. Clarksville Online videoed each candidate's speech for those unable to attend.
The Lone Oak Picnic is always the last Saturday in July. This is also the last weekend before the state primary election which makes it a great opportunity for the candidates to get in front of voters one last time.
«Read the rest of this article»
Who is Lauri Day and why does she want to serve in the Tennessee Legislature?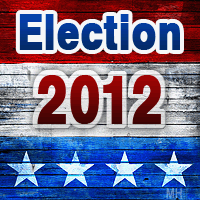 Clarksville, TN – Appearing on WJZM1400am radios "Clarksville in Review," Lauri Day says that three years ago, God laid it on her heart that this is what she was supposed to do, and has been spending the last two years visiting the legislature, and following legislation that affects Tennessee.   Day has never been elected to public office, but says she's eager to represent the citizens of the district and be a citizen representative.  "I've been very busy as a citizen, studying the issues, and I have skills that will lend to being very effective to my constituents."
Day's republican opponent is Clarksville city councilman Nick Steward.  Day says she does not want to dwell on Steward's shortcomings, and admissions of wrong doing in the military.  "I want the people of District 74 to vote for me, and not against Nick Steward.  I want the citizens to know who I am, and what I stand for.   You do what you're allowed to do, and that shouldn't impose on the district as a whole.  To do the true job of a statesman, you find the commonality of everyone."
«Read the rest of this article»