Cunningham, TN – Tennessee State Representative for 74th District Jay D. Reedy talked at the 108th annual Lone Oak Picnic put on by the Central Civitan Club on Saturday, July 30th, 2016.
"The delegation from Montgomery County has done a lot for Montgomery County and we plan on doing a lot more. The election two years ago I ran on less government, more local control and more personal responsibility. With that we have kept Tennessee at the lowest debt in the entire nation," said Reedy.
Of course, per the constitution, we balance our budget every year unlike the Federal Government. So we need to keep pushing conservative ideas to Washington to get them to come in line as well," Reedy stated.
"With that, I do need to mention that Blue Lives Matter. In our law enforcement, I appreciate those folks keeping law and order not only in Montgomery County but across the whole state. We need more support in their efforts," said Reedy.
About the Lone Oak Picnic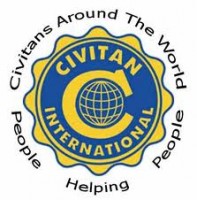 The Central Civitan Club has sponsored the Lone Oak Picnic since 1975. Lone Oak is a tradition for candidates in Montgomery County. All the money raised is used in the communities south of the Cumberland River through several projects sponsored by the Central Civitan Club.
The Central Civitan Club, for example, supports the local Boy and Girl Scout troops. The club provides financial assistance to victims of house fires in the community. It supports educational and extracurricular activities of the students, teachers and staff of both Montgomery Central High School and Cumberland Heights Elementary School.
It also supports the Buddy Ball Special Needs Athletic League as well as the #BeMoreLikeWade 5K Scholarship Run/Walk/Crawl. These are just a few of the activities the Club Supports.
They also fund scholarships for and support many educational and extra-curricular activities of the students, teachers and staff at Montgomery Central High School, Montgomery Central Middle School and Montgomery Central Elementary School as well as Cumberland Heights Elementary School.