Topic: Lauri Day
Clarksville, TN – The Common Sense Coalition PAC of Clarksville-Montgomery County is excited to invite you to Libertyfest 2013 on August 31st.
This year, our keynote speaker is constitutional conservative, activist, and economic expert Glenn Jacobs.  It just so happens Glenn is also a WWE superstar and a potential challenger for Lamar Alexander's Senate seat!
«Read the rest of this article»
Overview and Understanding Common Core State Standards
Clarksville, TN – A presentation on Common Core Standards will be held on Wednesday, June 26th at 7:00pm in the Pinnacle. This event is sponsored by the Common Sense Coalition and features Lauri Day as the guest speaker.
Lauri Day was the Republican candidate for the 74th district seat in the Tennessee State House of Representatives. She has been traveling around the state educating the public about Common Core since January.
«Read the rest of this article»
Vouchers Could Subsidize Exclusive Private Schools, Defund Public Schools Serving Working & Middle Class Families
Tennessee Democratic Party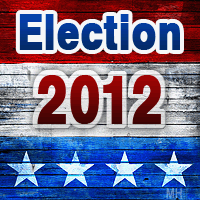 Nashville, TN – Tennessee State House candidate Lauri Day's support for private school vouchers could break the backbone of the middle class: Tennessee's public schools.
"Lauri Day's support of private school vouchers amounts to a tax break for wealthy Tennesseans and it's paid for by diverting millions away from the schools our working and middle class families rely on," said Chip Forrester, chairman of the Tennessee Democratic Party. "Instead of handing out vouchers of false hope that fail to even cover the cost of tuition at many private academies, we should renew our commitment to student achievement by strengthening the schools we have, keeping class sizes small and empowering great teachers." «Read the rest of this article»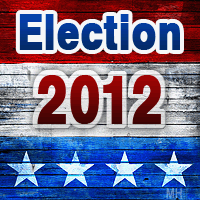 Clarksville, TN – District 74 State Representative John Tidwell makes the first impression of a "good old country boy" who just climbed out of the combine to greet you.   Once you get him started, he's like your country neighbor talking about the crops and the livestock, he's probably not going to stop talking until you tell him you've got to get home for dinner, but make no mistake, he's just as comfortable roaming the halls of the Tennessee Legislature as he is leaning against the fencepost "shooting the breeze."
Tidwell was a guest on "Clarksville in Review" this weekend on WJZM 1400am with host Hank Bonecutter, on the heals of last Thursday's primary where Lauri Day defeated Nick Steward for the republican nomination.
«Read the rest of this article»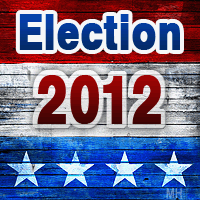 Clarksville, TN – As voting districts came to a close yesterday, one thing was evident; Montgomery County voter turnout exceptionally low, with just 7.06% of registered voters turning out to do their civic duty. 3,947 people early voted, or cast an absentee ballot; with just 2,897 people voting on election day.
Clarksville Online polled voter turnout at six random districts yesterday afternoon. District 6B at Bethel Baptist Church had 34 voters as of 2:00pm. District 4A at Montgomery Central Middle School had 107 voters by 2:00pm. District 5A at Smith School had 45 voters at 2:40pm. District 6A at Cumberland Heights School had 109 voters by 2:45pm. District 4B at the Old Jostens Building had 49 voters as of 3:05pm.
«Read the rest of this article»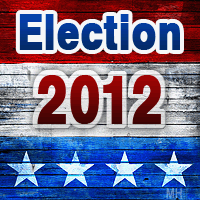 Cunningham, TN – The 104th Lone Oak Picnic was held Saturday, July 28th by the Central Civitan Club at the Civitan Building on Alonzo Place. The Lone Oak Picnic has a long standing tradition of candidates running for election giving speeches during the event. Clarksville Online videoed each candidate's speech for those unable to attend.
The Lone Oak Picnic is always the last Saturday in July. This is also the last weekend before the state primary election which makes it a great opportunity for the candidates to get in front of voters one last time.
«Read the rest of this article»
Who is Lauri Day and why does she want to serve in the Tennessee Legislature?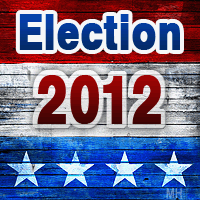 Clarksville, TN – Appearing on WJZM1400am radios "Clarksville in Review," Lauri Day says that three years ago, God laid it on her heart that this is what she was supposed to do, and has been spending the last two years visiting the legislature, and following legislation that affects Tennessee.   Day has never been elected to public office, but says she's eager to represent the citizens of the district and be a citizen representative.  "I've been very busy as a citizen, studying the issues, and I have skills that will lend to being very effective to my constituents."
Day's republican opponent is Clarksville city councilman Nick Steward.  Day says she does not want to dwell on Steward's shortcomings, and admissions of wrong doing in the military.  "I want the people of District 74 to vote for me, and not against Nick Steward.  I want the citizens to know who I am, and what I stand for.   You do what you're allowed to do, and that shouldn't impose on the district as a whole.  To do the true job of a statesman, you find the commonality of everyone."
«Read the rest of this article»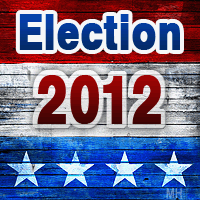 Nashville, TN – The Tennessee Republican Assembly (TRA) is chartered by the National Federation of Republican Assemblies (NFRA). The TRA is a socially and fiscally conservative group of individuals committed to strengthening the Republican Party by upholding the traditional Republican ideals that represent the American founders' original intent.
"We believe in God, family and the Constitution. We support policies that expand the rights, liberties, and responsibilities of the individual and that reduce the size and spending of government. We believe principles should always come before politics."
«Read the rest of this article»
Clarksville, TN – Neil Revlett, founder and chairman of the Common Sense Coalition is calling for embattled Ward 1 City Councilman, and Tennessee State House District 74 candidate Nick Steward to resign his council seat, and claims that Steward may have committed voter fraud.
In a press release, Revlett claims:
"The Common Sense Coalition of Montgomery County appreciates that Mr. Steward answered many of the questions about his character in an interview with Hank Bonecutter on the radio program "Clarksville in Review" and other local media. «Read the rest of this article»
Clarksville, TN – Embattled Ward 1 Clarksville City Councilman, and state legislative candidate Nick Steward, admitted to stealing from the Army while serving in Afghanistan, and receiving a "general discharge" for his crime.
In an exclusive interview on Clarksville news talk radio station, WJZM, Steward said that he took some computer parts for his personal use while ordering supplies for his unit.  Steward said he was caught "by my chain of command" and eventually discharged from service.  This is the first time that Steward has admitted to his indiscretion publicly. «Read the rest of this article»