Topic: Sierra Club
Event Founders Set Sights on Next 10 Years of Contributions

Manchester, TN – The organizers of Bonnaroo announced today that after careful analysis of the first 10 years of the festival, they have been able to donate more than $5 million to local, regional and national charities and organizations.
Festival partner Rick Farman further explained that as they prepare for the 2012 festival, Bonnaroo organizers have challenged themselves to significantly surpass that amount over the next 10 years with innovative new programs and upgrades to existing charitable outreach and philanthropic support through the Bonnaroo Works Fund (BWF), the festival's official charitable arm. «Read the rest of this article»
Will advocate for best use energy efficiency spending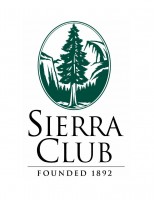 (Nashville) -The Tennessee Chapter of the Sierra Club has been included in a project involving thirteen Sierra Club Chapters across the country to help states and municipalities identify and successfully advocate for energy programs that best use their economic stimulus funds.  "Best use" is based on three attributes:  job creation, energy savings and cost savings.
The passage of the American Recovery and Reinvestment Act of 2009 (ARRA) legislation in February has opened the gates of billions of dollars of funding to flow from the Department of Energy (DoE) to states and municipalities through a block grant application process.  Grants will be approved for residential and commercial building energy audits, energy efficiency and conservation programs for buildings and facilities, implementation of transportation programs to conserve energy, energy efficient traffic signals and street lights and other projects.
Sierra Club is working to identify ways energy efficiency funds will be distributed and will advocate with decision makers to promote projects that are on-the-ground creating jobs and saving energy and money. «Read the rest of this article»
As I was campaigning for Senator Kurita to educate people about how to vote for a write-in candidate yesterday, it was clear to me that the Democratic party is wasting a lot of time, money, and energy of some of their very best people.  All those loyal Tim Barnes supporters (including many good friends of mine) and all those loyal Rosalind Kurita supporters (including myself) would probably be out campaigning for Barack Obama if this controversial Democrat AGAINST Democrat race had not been instigated by the leadership of the Tennessee Democratic Party.
I believe the PRIMARY job of the Tennessee Democratic Party Leadership is to win seats against REPUBLICANS, not their own party.  They are the ones that need to be scrutinized here.  Who exactly hatched the plot to run a Democrat against another sure-fire winning Democratic incumbent in Senate District 22?  I know about the Wilder vote; this has to run much deeper than that. «Read the rest of this article»
"Brother against Brother. Democrat against Democrat. The Republicans don't need to defeat the Democrats – they're doing that all by themselves." ~~ Beth Robinson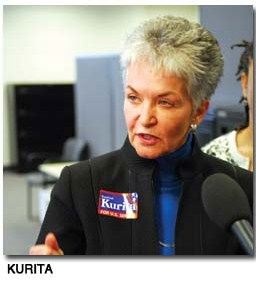 Some long-time Democrats become "Incurably Uncertain" about remaining in their own party after Kurita's election win was discredited on September 13. The eight hour session which seemed to most observers to be a sure win for Kurita ended with a 33-11 vote to null and void Kurita's Senate election win.
When this decision was announced, APSU Associate Professor of Biology, Dr. Joe Schiller, told the officials in the room that "they had been instructed to vote based on the evidence and facts, not on retribution and revenge". He was asked to leave the room. Feeling disenfranchised, he told me that the whole event was a miscarriage of justice and he is seriously reconsidering his party affiliation. "If it is a Republican conspiracy when Republicans vote for Democrats, that's a conspiracy I'd like to have."
"There was no proof. It was a Scopes monkey trial. It was embarrassing", said Beth Robinson, a Clarksville computer systems analyst and member of The Climate Project. "This reminds me of the Supreme Court ignoring the voting public and handing Bush the White House despite the fact that Gore received more votes." Beth said she'd like Senator Kurita to explore a write-in campaign and possibly run as an Independent.
R. Neal wrote his view on the case in the Tenn Views web site. He includes a link to Kurita's attorney's response to the Barnes challenge, which you can read here or at http://www.tennviews.com/files/kuritachallengeresponse.pdf Neal writes that Barnes filed a challenge, citing a litany of alleged irregularities. Kurita filed a response refuting them point by point. Read the rest of Neal's article at http://www.tennviews.com/node/3882. «Read the rest of this article»
The Sierra Club will hold an organizational meeting in Clarksville on Monday, October 29, 2007 6-8 PM at the Clarksville Montgomery County Public Library.
The meeting will also feature a screening of the award winning documentary film, The Future of Food, presented by Katherine Pendleton, the Tennessee Sierra Club Chapter Chair.
This event is free and open to the public. The Clarksville Montgomery County Public Library is located at 350 Pageant Lane in Clarksville, Tennessee. «Read the rest of this article»