Will advocate for best use energy efficiency spending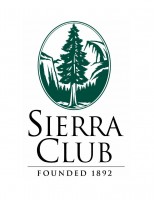 (Nashville) -The Tennessee Chapter of the Sierra Club has been included in a project involving thirteen Sierra Club Chapters across the country to help states and municipalities identify and successfully advocate for energy programs that best use their economic stimulus funds.  "Best use" is based on three attributes:  job creation, energy savings and cost savings.
The passage of the American Recovery and Reinvestment Act of 2009 (ARRA) legislation in February has opened the gates of billions of dollars of funding to flow from the Department of Energy (DoE) to states and municipalities through a block grant application process.  Grants will be approved for residential and commercial building energy audits, energy efficiency and conservation programs for buildings and facilities, implementation of transportation programs to conserve energy, energy efficient traffic signals and street lights and other projects.
Sierra Club is working to identify ways energy efficiency funds will be distributed and will advocate with decision makers to promote projects that are on-the-ground creating jobs and saving energy and money.
Tennessee will receive over $42 million from the US Department of Energy.
Formula grants summing $28 million are available to 17 cities (Bartlett, Brentwood, Chattanooga, Clarksville, Cleveland, Collierville, Franklin, Germantown, Hendersonville, Jackson, Johnson City, Kingsport, Knoxville, Memphis, Nashville, Murfreesboro, and Smyrna) and 10 counties (Blount, Hamilton, Knox, Maury, Rutherford, Sevier, Shelby, Sullivan, Sumner, and Wilson).
Other local governments in Tennessee can submit grant applications to the Tennessee Energy Office for a share of almost $14 million.
Grant applications must follow specific guidelines, such as providing for the monitoring of how funds are spent, in order to be successful.   Tennessee Chapter is working with cities and counties to help prevent grant failure.  For example, a networking system is in place for grant writers across the state to compare success tactics.
Many communities are choosing to fund programs that will update civic buildings to be more energy efficient.  "Informing the public of these programs will help citizens make similar changes in their own homes saving them money and increasing the success of the ARRA", said Don Scharf, Tennessee Chapter project leader.  "Everyone needs to be involved.  This is an exciting chance to help your community do what's best for both the environment and the economy."
Those interested in learning more about this Sierra Club project can contact Don Scharf at 615-896-8338 or .