Topic: Barack Obama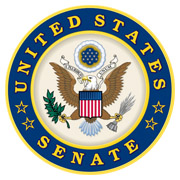 Washington, D.C. – U.S. Senator Marsha Blackburn (R-Tenn.) along with Senators Steve Daines (R-Mont.), Thom Tillis (R-N.C.), Mike Rounds (R-S.D.), Kevin Cramer (R-N.D.), Joni Ernst (R-Iowa), Ted Cruz (R-Texas), Mike Lee (R-Utah), and Rick Scott (R-Fla.) introduced legislation to curb President Joe Biden's ability to renegotiate the failed Iran Nuclear Deal. The legislation was led by Representative Andy Barr (R-Ky.) in the House of Representatives.
"The Obama-Biden administration bent over backward to appease Iran and even sent a jumbo-jet filled with $400 million in pallets of cash to the murderous regime," said Senator Blackburn.
«Read the rest of this article»

Clarksville, TN – Ample footage exists of the four-hour funeral procession of U.S. Senator John McCain, who died in 2018.
Full of speeches from the likes of Barack Obama and George W. Bush, it's easy to understand how Staff Sgt. Zachary Miller, a mild-mannered soldier from Alabama, could be lost in all the moving parts, even though he was front and center as McCain's body was borne to the hearse for burial.
«Read the rest of this article»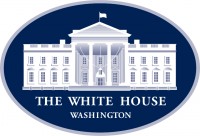 Washington, D.C. – It's hard to believe that just five years ago, Americans watched in horror as ISIS gained power and territory in the Middle East and radical Islamist terrorists killed 14 Americans on U.S. soil in San Bernardino, California.

Today, the ISIS caliphate is destroyed. Terrorist leaders Abu Bakr al-Baghdadi and Qasem Soleimani are dead. And instead of sending American troops to fight in endless wars or giving cash to terrorist sponsors in Iran, the United States is securing peace deals with our real allies across the Middle East, including Israel.
«Read the rest of this article»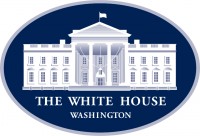 Washington, D.C. – During President Donald Trump's first three years in office, incomes for the average American family grew by $6,000–more than five times the gains seen during the entire Obama Administration.

Then 9 months ago, the COVID-19 Coronavirus plague spread across the world. Despite gloomy predictions that the U.S. economy would see double-digit unemployment far into the future, America has witnessed its fastest recovery in history under President Trump.
«Read the rest of this article»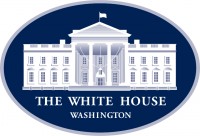 Washington, D.C. – For over 25 years, Republicans and Democrats alike griped about the North American Free Trade Agreement (NAFTA). Because of its weak, voluntary labor and environmental "rules," NAFTA cost America millions of jobs and devastated working-class communities.

President Trump was one of NAFTA's earliest critics as far back as the 1990s. Like former President Barack Obama, candidate Donald Trump promised to renegotiate NAFTA if he was elected. Unlike President Obama, Donald Trump kept that promise after taking office.
«Read the rest of this article»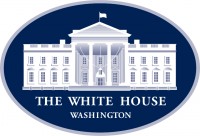 Washington, D.C. – Press Secretary Kayleigh McEnany just shared some terrific news about our nation's fight to slow the spread of COVID-19 Coronavirus.

According to Dr. Birx, a new study suggests that the United States prevented more than 3 million COVID-19 Coronavirus deaths thanks to aggressive mitigation efforts by President Donald Trump and other officials. Those efforts include early travel restrictions with China, national public health guidelines, rapid testing and ventilator production, and more.
«Read the rest of this article»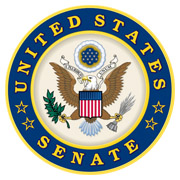 Washington, D.C. – This week, I chaired a hearing in the Senate health committee with key administration officials and COVID-19 task force members to explore what federal, state and local governments need to do to get Americans back work and back to school. You can read more about that hearing below.
The U.S. Department of Health and Human Services announced Tennessee will receive more than $155 million to support COVID-19 Coronavirus testing and contact tracing across the state. Tennessee has done more testing than most states, but even more testing is key to ensuring folks are safe as they go back to work and back to school.
«Read the rest of this article»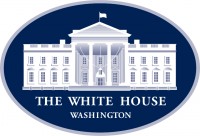 Washington, D.C. – "President Donald Trump is acting properly and justifiably to temporarily suspend immigration to the United States for at least 60 days in the face of the coronavirus pandemic," former Acting Director of Immigration and Customs Enforcement Thomas Homan writes in Fox News.
Pausing immigration will put unemployed Americans first in line for jobs as our economy reopens, the President explained last night.
«Read the rest of this article»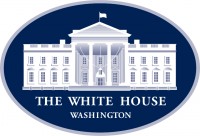 Washington, D.C. – America's slow recovery from the Great Recession gave left-wing "experts" a fresh talking point: "secular stagnation." They excused low growth under former President Barack Obama as a new normal. Lost factory jobs and low wages were merely a sign of the times.

They were wrong. The first 3 years of the Donald Trump Economy prove that low growth is far from inevitable.
«Read the rest of this article»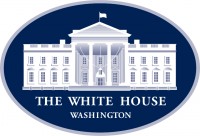 Washington, D.C. – "In the new fight between President Donald Trump and former President Barack Obama over who did most for the economy, Gallup has an answer: Trump," Paul Bedard reports for the Washington Examiner.

"A solid majority" of Americans, 61 percent, gave President Trump credit for the improving economy. A full 10 percent fewer said former President Obama deserves credit.
«Read the rest of this article»