Topic: Senate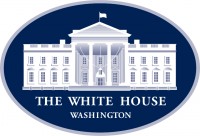 Washington, D.C. – I applaud the United States Senate and the leadership of the Congressional Asian Pacific American Caucus (CAPAC) for passing the COVID-19 Hate Crimes Act by an overwhelming margin.
This critical legislation will bring our nation one step closer to achieving justice and equality for Asian American, Native Hawaiian, and Pacific Islander communities.
«Read the rest of this article»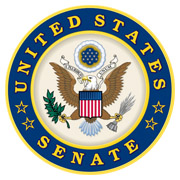 Washington, D.C. – On Tuesday, May 21st, 2019, U.S. Senators Marsha Blackburn (R-Tenn.), Chuck Grassley (R-Iowa), Tom Cotton (R-Ark.) and Josh Hawley (R-Mo.) introduced S. 1561, the Accountability for Care of Unaccompanied Alien Children Act to protect children from being trafficked at the southern border.
At a 2018 Senate Permanent Subcommittee on Investigations hearing, a Department of Health and Human Services' official admitted the agency lost track of nearly 1,500 unaccompanied minors after their release from federal custody over a three-month span in 2017.
«Read the rest of this article»
Tennessee Wildlife Resources Agency (TWRA)

Nashville, TN – The introduction of the Recovering America's Wildlife Act (S.3223) has been introduced this week in the United States Senate. Tennessee Senator Lamar Alexander is one of the co-sponsors of the bipartisan legislation that recommends funding for those fish and wildlife species of greatest conservation need across the country.
"Senator Alexander has championed several wildlife-related issues specific to Tennessee and his leadership on this national issue will be instrumental," said Ed Carter, executive director of the Tennessee Wildlife Resources Agency. "His longtime personal interest in wildlife and the outdoors allows a unique personal connection as an advocate for this critical legislation."
«Read the rest of this article»
Congressman Marsha Blackburn
7th District of Tennessee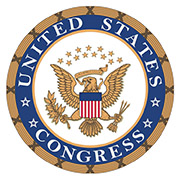 Washington, D.C. – As many of you know, last Friday at midnight, the government shut down. The Democrats in the Senate showed their constituents, and every American, that they chose to forgo funding for our military, our elderly, and our children in order to fulfill their political agenda.
And if you remember, this was an agenda that President Trump was very clear on. The President told the Democrats that if they wanted a DACA deal, then they had to come to the negotiation table. Once there was funding for the border wall, an end to chain migration, and an end of the visa lottery system, President Trump would allow a DACA deal.
«Read the rest of this article»
Represents a Major Win for Consumers' Right to Know what's In Their Food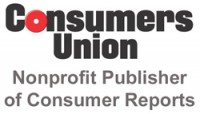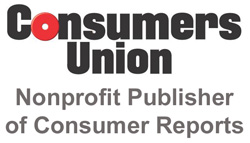 Washington, D.C. – The announcement by General Mills that it plans to label all of its products containing Genetically Modified Foods (GMOs) represents a major win for consumers' right to know what's in their food, according to Consumers Union, the policy and advocacy division of Consumer Reports.
General Mills is now the second major food company to agree to label products with these ingredients after Campbell Soup made a similar commitment in January.
«Read the rest of this article»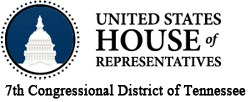 Washington, D.C – On the one-year anniversary of the House acting to protect women and babies from dangerous late-term abortions, Congressman Marsha Blackburn (R-TN) is calling on the Senate to take up and pass H.R. 1797, the Pain-Capable Unborn Child Protection Act.
«Read the rest of this article»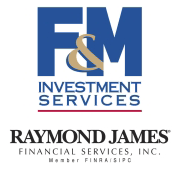 Clarksville, TN – The September Employment Report (delayed from October 6) was disappointing relative to expectations (although hardly "weak"). Nonfarm payrolls rose by 148,000 (median forecast: +180,000). The two previous months were revised a net 9,000 higher.
Note that seasonal adjustment is often tricky in September (due to the start of the school year). The unemployment rate edged down to 7.2%, while the labor force participation rate held steady. The employment/population rate held steady, but was down slightly from a year earlier.
«Read the rest of this article»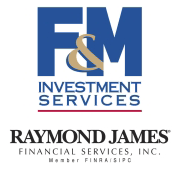 Clarksville, TN – As was widely anticipated, lawmakers reached an 11th-hour agreement on the budget and debt ceiling. The "Continuing Appropriations Act, 2014" funds the government through January 15th, suspends the debt ceiling to February 7th, and requests bipartisan House/Senate budget negotiations by December 13th.
Thus, while the deal dodges a near-term financial catastrophe, it does not remove uncertainty entirely. Lawmakers will have less than three months to agree on a new spending authorization.
«Read the rest of this article»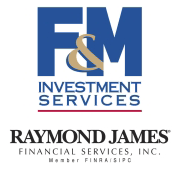 Clarksville, TN – The partial government shutdown and brinksmanship over the debt ceiling continued. However, financial market participants were encouraged by signs that the two sides were at least willing to talk to each other.
House Republicans appear to have abandoned demands for a repeal or delay of the Affordable Care Act, but it hasn't been clear what they want instead. Note that a temporary (six-week or three-month) extension of the debt ceiling does not remove uncertainty completely, but it would sidestep a near-term financial catastrophe.
«Read the rest of this article»

Nashville, TN – The Tennessee Department of Commerce and Insurance (TDCI) issued emergency rules this morning aimed at protecting Tennesseans seeking health insurance coverage through the federally facilitated marketplace (FFM), or "exchange."
The emergency rules implement Public Chapter 377 by establishing registration requirements for navigators and certified application counselors designated under the Affordable Care Act (ACA) with the responsibility to assist consumers access the FFM.  «Read the rest of this article»