Topic: Lars Eriksson

Clarksville, TN – A new year is quickly approaching, bringing with it the promise of a new decade at Austin Peay State University (APSU). Here's a look back at some of the milestones that took place on the APSU campus during the last 10 years.
«Read the rest of this article»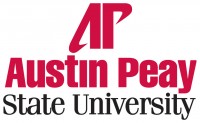 Clarksville, TN – When future generations look back on the history of Austin Peay State University, the year 2013 will likely be remembered as a pivotal time in the University's development.
In the last 12 months, the campus has changed tremendously, both in terms of its layout and its notoriety. New, state-of-the-art buildings are welcoming new students, and even the President of the United States is talking about APSU.
As the University community looks ahead to another big year, here are some of the top stories that defined Austin Peay in 2013.
«Read the rest of this article»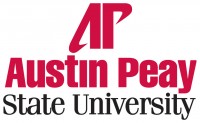 Clarksville, TN – Starting in 2010, Austin Peay State University has encouraged alumni, friends and supporters to give to The Legacy Campaign, the University's current capital fundraising program that so far has significantly increased millions of dollars for scholarships and educational endeavors.
APSU is being recognized for its efforts with The Legacy Campaign.
The Council for Advancement and Support of Education, known in the education circle as CASE, has selected APSU to receive the 2013 CASE Educational Fundraising Award, an honor given to superior fundraising programs at educational institutions across the U.S.
«Read the rest of this article»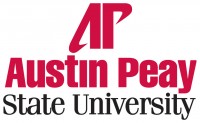 Clarksville, TN – There was a noticeable energy around the Austin Peay State University campus on Tuesday. APSU President Tim Hall planned to announce a "transforming gift" that afternoon, prompting faculty, staff, students and the community at large to keep asking, "What is it?"
Their curiosity was apparently overwhelming because a crowd of people packed into the Morgan University Center ballroom, requiring APSU officials to set out more chairs. Finally, after some brief introductions, Hall stepped behind the podium.
«Read the rest of this article»