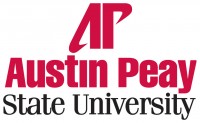 Clarksville, TN – Starting in 2010, Austin Peay State University has encouraged alumni, friends and supporters to give to The Legacy Campaign, the University's current capital fundraising program that so far has significantly increased millions of dollars for scholarships and educational endeavors.
APSU is being recognized for its efforts with The Legacy Campaign.
The Council for Advancement and Support of Education, known in the education circle as CASE, has selected APSU to receive the 2013 CASE Educational Fundraising Award, an honor given to superior fundraising programs at educational institutions across the U.S.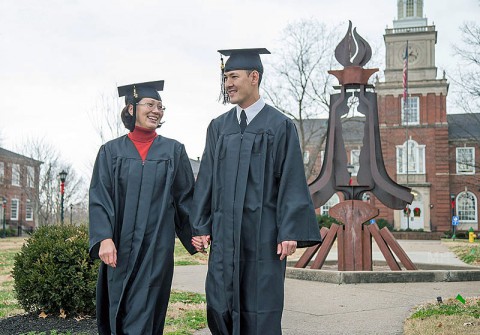 Specifically, APSU has been chosen to receive the Overall Improvement Award. APSU is the only public postsecondary institution in Tennessee to receive the distinction.
In the last three years, APSU has become more aggressive in seeking donations for The Legacy Campaign. Most recently, APSU received an eight-figure gift – by far the largest single gift in the school's history – from Lars Eriksson in memory of his late wife, Martha Dickerson Eriksson, who graduated from APSU in 1962 with a Bachelor of Science in education.
In recognition of this unprecedented generosity, the University officially changed the name of its College of Education to the Martha Dickerson Eriksson College of Education. One of the three new residence halls, set to open this August, will also be named for her. And the College of Education's STEM Center was renamed the Jack Hunt STEM Center, in honor of her late brother-in-law and a local teacher.
In addition to the Eriksson gift, The Legacy Campaign has established many new fundraising initiatives and received several key gifts:
The Reagan Giving Circle
The purpose of the program is to cultivate women as philanthropic leaders and create new and substantial funding via the support of women. It is named in honor of Dr. Carmen Reagan, retired marketing professor and APSU's first female dean of the College of Business.
Mabry Legacy Campaign
For more than three decades, Drs. George and Sharon Mabry worked to build a nationally recognized creative arts program at APSU. They've mentored thousands of young, talented musicians, many of whom have established successful careers in the music world.
To thank them for their efforts, this fundraising effort was unveiled to rename the campus's Music/Mass Communication Building's Concert Hall after the Mabrys. The Mabry Legacy Campaign has raised $500,000 to rename the venue as The George and Sharon Mabry Concert Hall.
The Mayfield, Wood-Boercker, Sears Endowment
The endowment, funded by private donations, will provide scholarships for deserving, hardworking physics students. This effort is named in honor of Melburn Mayfield, who founded the physics department at APSU, and two former physics chairs, Sara Wood-Boercker and Dr. Robert Sears.
The Robertson Endowment
This endowment, in honor of Jim and Nan Robertson, will award scholarships each year to a full-time student pursuing a Bachelor of Fine Arts in studio art with a concentration in photography and to a full-time student pursing a Bachelor of Arts in art education.
Women in Athletics
This endowment is part of the Austin Peay Celebrates Women in Athletics, to laud all current and former female athletes at APSU and recognize the growth of women's sports. For the inaugural year, the 2011 Austin Peay Celebrates Women in Athletics featured the 25th anniversary of the Lady Govs softball program.
In addition, the softball field was named in honor of Cheryl Holt, a longtime coach and assistant athletic director at APSU. Each year, the Women in Athletics event will focus specifically on one sport and/or milestone. The goal is to celebrate women's achievements in athletics and raise money for the women's athletic programs.
DeWald Endowment
This endowment, created by local dentist Dr. Ernest DeWald in honor of his parents William and Josephine DeWald, was used to create the Josephine and William DeWald Memorial Scholarship for students enrolled in the nursing program at APSU. Josephine DeWald worked as a nurse for both a private practice and a hospital for 45 years.
William DeWald worked as a nurse for Columbia Presbyterian Medical Center and was promoted to an administrative position overseeing the hospital's orderly staff. They also have been supportive of APSU's agricultural projects at the Environmental Education Center, known as the APSU farm.
Dr. Preston Hubbard Scholarship Endowment
The endowment is named in honor of Dr. Preston Hubbard, who taught history at APSU for 33 years. Hubbard suffered and survived the Bataan Death March and the brutality of more than three years as a prisoner of war at the hands of the Japanese during World War II. After the war, he came to APSU as a student and later as a professor. After retiring from APSU, he penned his story in the book "Apocalypse Undone."
For more information about the CASE Educational Fundraising Award or to learn more about how to give to APSU, visit http://www.apsu.edu/advancement or call the Office of University Advancement at 931.221.7127.