Topic: Jim Robertson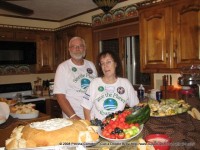 Clarksville, TN – Long time Dover-Stewart County Democratic Party member, Clarksville-Montgomery County Democratic Party member, Clarksville for Obama executive officer (2008), (2012) and Clarksville Coffee Party secretary Mrs. Nan Robertson passed away earlier this week.
Nan and her husband Jim Robertson were very active politically and in the community. In 2009, the Robertson's donated their personal extensive collection of celebrated photography prints to the Austin Peay State University (APSU) Art Department.
«Read the rest of this article»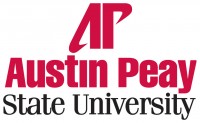 Clarksville, TN – Starting in 2010, Austin Peay State University has encouraged alumni, friends and supporters to give to The Legacy Campaign, the University's current capital fundraising program that so far has significantly increased millions of dollars for scholarships and educational endeavors.
APSU is being recognized for its efforts with The Legacy Campaign.
The Council for Advancement and Support of Education, known in the education circle as CASE, has selected APSU to receive the 2013 CASE Educational Fundraising Award, an honor given to superior fundraising programs at educational institutions across the U.S.
«Read the rest of this article»
Clarksville, TN – The Montgomery County Democratic Party gathered at the Smith Trahern mansion on December 11 to celebrate Christmas and to honor local volunteers and Montgomery County's statesmen for their service.
State Senator Tim Barnes received a plaque noting his service to the party and to his Montgomery County constituency over the past four years. The party also recognized State Representatives Joe Pitts and John Tidwell who will both continue the elected offices.
«Read the rest of this article»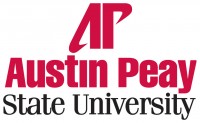 Clarksville, TN – In 2009, Dover resident Jim Robertson made an unprecedented phone call to Austin Peay State University. He wanted to know if the University's art department was interested in taking his extensive collection of celebrated photography prints off his hands.
The prints included valuable pieces by such 20th century photography icons as André Kertész and Ruth Bernhard.
The donation, aside from stunning the APSU art faculty, gave the University one of the most impressive photography collections in the region.
«Read the rest of this article»
The exhibit "Modern Light: Selections from the Jim and Nan Robertson Photography Collection,"  opened in the Trahern Gallery at APSU on Oct. 5th, and will run through Oct. 28th.
In the late 1970s, some of the world's top photographers made their way to a small art gallery in Scottsdale, Ariz.
Luminaries in this field, such as Bill Brandt and Bruce Barnbaum, displayed their work at the Fifth Avenue Gallery of Photography, located in the heart of the city's art district. Sometimes, they left a few prints behind as a gift to gallery owner Jim Robertson.
Those photos joined an already impressive collection owned by Jim and his wife Nan. When the couple later moved to Dover, Tenn., the works decorated the walls of their home. But after years of privately enjoying these photographs, the Robertsons made a surprising decision. One afternoon last spring, Jim picked up the telephone and called Austin Peay State University.
«Read the rest of this article»
"Clarksville for Obama" joins in nation-wide social networking to grow the "Obama for Change" campaign.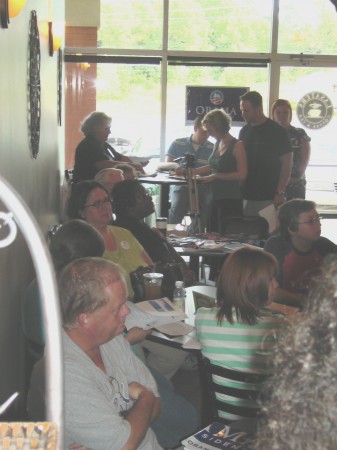 Saturday afternoon saw "Clarksville for Obama" execute their community event in participation with the nation-wide June 28th community event for the "Obama for President" campaign.
Senator Barack Obama's approach to presidential campaigning is predicated on having small citizen groups form within their own communities and build support bases from the community level up to the national organization through social networking.
Speaking for "Clarksville for Obama," Tyrone Taylor said:
"This grassroots organizing is at the heart of the Obama campaign. These small groups are being empowered to conduct and be responsible for the growth of this process."
This phenomenon was in evidence Saturday as some 50 people gathered and gave voice to their reasons for joining the "Obama for President" campaign. "Clarksville for Obama" utilized social networking tactics to contact friends, associates and potentially interested persons to invite them to attend the rally event. Emails, phone calls, text messaging, postings to MySpace and Facebook were all tactics employed to make contact and encourage people to come out. By the size of the crowd, they were quite successful in their efforts.
«Read the rest of this article»