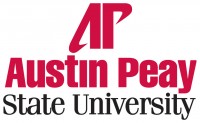 Clarksville, TN – In 2009, Dover resident Jim Robertson made an unprecedented phone call to Austin Peay State University. He wanted to know if the University's art department was interested in taking his extensive collection of celebrated photography prints off his hands.
The prints included valuable pieces by such 20th century photography icons as André Kertész and Ruth Bernhard.
The donation, aside from stunning the APSU art faculty, gave the University one of the most impressive photography collections in the region.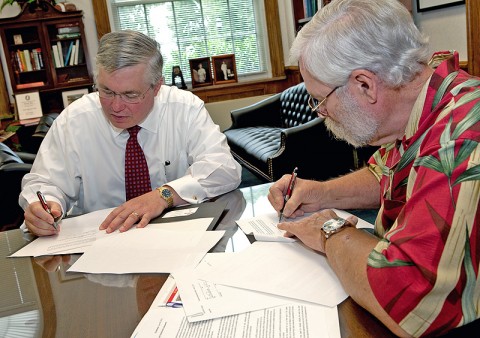 "I don't know any university in Tennessee that has an original Kertész and Bill Brandt," Susan Bryant, APSU photography professor, said when the prints were exhibited that fall. "For middle America, or the South, this is probably one of the best collections I'm aware of."
The collection provided a major boost to the study of photography in this region. But Robertson and his wife Nan wanted to do more to promote the art form locally. The couple has a deep passion for photography, and they recently made another generous gift to APSU that will continue to advance this medium for years to come. Late last month, the Robertsons created an endowment, through a bequest from their estate, which will fund two scholarships a year at APSU in the area of the visual arts.
"We talked about doing something to add to the photo collection," Robertson said. "It's getting harder for students to go to college these days. We thought this would help."
Nan Robertson was herself a talented art student who studied in Arizona in the 1970s and '80s. Jim owned the Fifth Avenue Gallery of Photography in Scottsdale, Arizona, which brought him into contact with such distinguished artists as Brandt and Bruce Barnbaum. Since moving to Dover, Tennessee, several years ago, the couple has been adamant about sharing their passion with the University.
Their gift will ensure that students continue to pursue studies in this field. The Robertson Endowment will award scholarships each year to a full-time student pursuing a Bachelor of Fine Arts in studio art with a concentration in photography and to a full-time student pursing a Bachelor of Arts in art education.
"This endowment is going to allow us to bring in talented students to study the arts at Austin Peay," APSU President Tim Hall said.
The gift is also significant because it was raised as part of the University's Mabry Legacy Campaign. That campaign, which raises money to fund scholarships in music and other arts programs at APSU, seeks to raise $500,000 to rename the University's concert hall after long-serving music professors George and Sharon Mabry. The Robertsons' gift now puts the total money raised at $250,000.
"We only started this campaign last October, and we've already reached the half-way point," Chrissy Booth, director of major gifts at APSU, said.
For more information on the Robertson Endowment, the Mabry Legacy Campaign or on how to establish an endowment to APSU through
a bequest, contact the University's Advancement Office at 931.221.7127.