Topic: Chrissy Booth
Nonprofit learning session helps nonprofits with fundraising and donor development
Clarksville, TN – The Nonprofit Partnership Network is pleased to offer the October Connect, Learn and Collaborate session, "Engaging for Impact" on October 17th, 2012 at the Clarksville Montgomery County Public Library, Large Meeting Room from 1:00pm-3:30pm.
The session is part of the monthly learning series offered to nonprofits, government agencies, community partners and academia to support collaboration, partnerships, education and peer mentoring. Don't miss your opportunity to learn-connect and collaborate! «Read the rest of this article»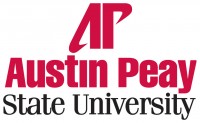 Clarksville, TN – In 2009, Dover resident Jim Robertson made an unprecedented phone call to Austin Peay State University. He wanted to know if the University's art department was interested in taking his extensive collection of celebrated photography prints off his hands.
The prints included valuable pieces by such 20th century photography icons as André Kertész and Ruth Bernhard.
The donation, aside from stunning the APSU art faculty, gave the University one of the most impressive photography collections in the region.
«Read the rest of this article»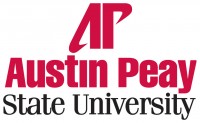 Clarksville, TN – In its heyday, the Woodstock Plantation, where the famed advice-columnist Dorothy Dix was born and raised, was a sprawling 5,000-acre farm that stretched from Montgomery County on up into Todd County, KY. The Meriwethers, a prominent 19th century farming family, owned the enormous estate, and their influence lingers in the area with roads and neighborhoods still bearing their name.
"They're a very important family in this area," Christopher Burawa, executive director of the Austin Peay State University Center of Excellence for the Creative Arts, said.
«Read the rest of this article»

Clarksville, TN – It's time to laud all current and former female athletes at Austin Peay State University, and for that endeavor, a new event is planned to recognize the growth of women's sports and raise funds for a new endowment.
For the inaugural year, the 2011 Austin Peay Celebrates Women in Athletics, scheduled for April 8th-9th, will spotlight the 25th anniversary of the Lady Govs softball program. In addition, the softball field will be named in honor of Cheryl Holt, a longtime coach and assistant athletic director at APSU.
«Read the rest of this article»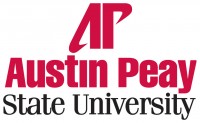 Clarksville, TN – For the eighth consecutive Halloween, the Honor Society of Phi Kappa Phi (PKP) at Austin Peay State University is collecting new and gently used children's books for its Candy for the Mind project.
Through this project, PKP distributed more than 1,500 books to community children during last year's G.H.O.S.T. (Great Halloween Options for Safe Trick-or-Treating), the on-campus alternative for safe trick-or-treating. Currently, PKP has some books on hand for distribution during G.H.O.S.T., slated this year from 4:00pm-7:00pm, Sunday, October 31st but needs many more. Since the inception of the Candy for the Mind project in 2003, hundreds of children who trick-or-treat at APSU have been thrilled to receive a book as a Halloween treat. «Read the rest of this article»